Mobility Solutions
Wheelchairs
Walkers
Crutches
Orthopedic supports
Ankle and foot braces
Groin supports
Head, neck, and shoulder braces
Skin and wound care
Aids for dealing with pain
Physical therapy aid
Lotions, creams, and moisture barriers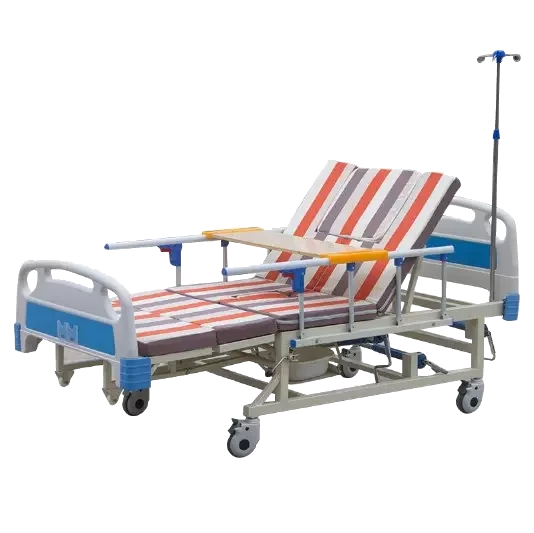 Daily living aids
Stepstools and chairs
Foot care supplies
Gloves and gowns
Bathroom care
Shower chairs
Bedside commodes
Toilet seat risers and other bath accessories
Hospital beds
Luxury beds
Manual hospital beds
Semi and full-electric beds
Mattresses, pillows, and more.
I
mprove the lives of people every day

.
medical supplier | medical equipment manufacturer
If you're looking for home medical equipment and mobility solutions, or professional sales, rentals, and repairs, then please give our medical supply a call or an email. We are open Monday through Saturday and will work with you to find the best product available.
With our commitment to providing you an exceptional experience comes our commitment to only stock and sell the best products on the market. When you purchase medical equipment from our medical supply store, you're purchasing products that will enhance your quality of life and last for years. We have options for purchase or rental, depending on the product and your needs, and we can discuss payment and insurance options with you as well. Our products cover the areas of mobility solutions, orthopedic supports and braces, skin and wound care, daily living aids, bathroom care, hospital beds, and more. We're proud of our affordable pricing and exceptional inventory.
Established in 2018 by owner and president Sunny Ren, we take pride in offering the best in ethical, caring, and individualized services. We have a strong commitment to products of the highest quality in the industry and promise exceptional customer satisfaction.
Our home medical supply and mobility solutions offer a wide variety of innovative equipment and concepts to make your life easier, safer, and all-around better. We are staffed with talented experts who are very familiar with our equipment and can help you decide what option is best for you and your needs. We treat each case with an individual approach and high level of care, sensitivity, and understanding. Our only goal is to help improve your life and find the best products for you.
Our factory covers an area of 10, 000 square meters, which has area 5, 000 square meters of production workshop, Triply-wire machine 294 sets, Flat wire machine 120 sets, Welding machine 80 sets, Mask machine 150 sets etc. Two automatic warehouse, storage capacity over 43, 000 cubic meters, With ethylene oxide sterilization center of 2, 500 square meters, sterilized 7, 500 cubic meters per month.
Strictly according to national industrial standards of GB/T2626-92, GB2828-87, GB2829-87, LD29-29 as well as to management rules of ISO9001-2000, we supply our products with our registered brand name 'Tebang. '
Our products have been applied in many domestic major hospitals and restaurants and have been widely exported to Middle East, USA, Russia, Australia, Japan, Greece, Malaysia, Philippines, Colombia, Belgium and so on.
We provide more than 3.4 million patients with more than 46,000 home healthcare products.
        Care is everywhere, and so is Tebang Tech. Our healthcare solutions across the continuum of care help providers and healthcare systems improve patient outcomes.