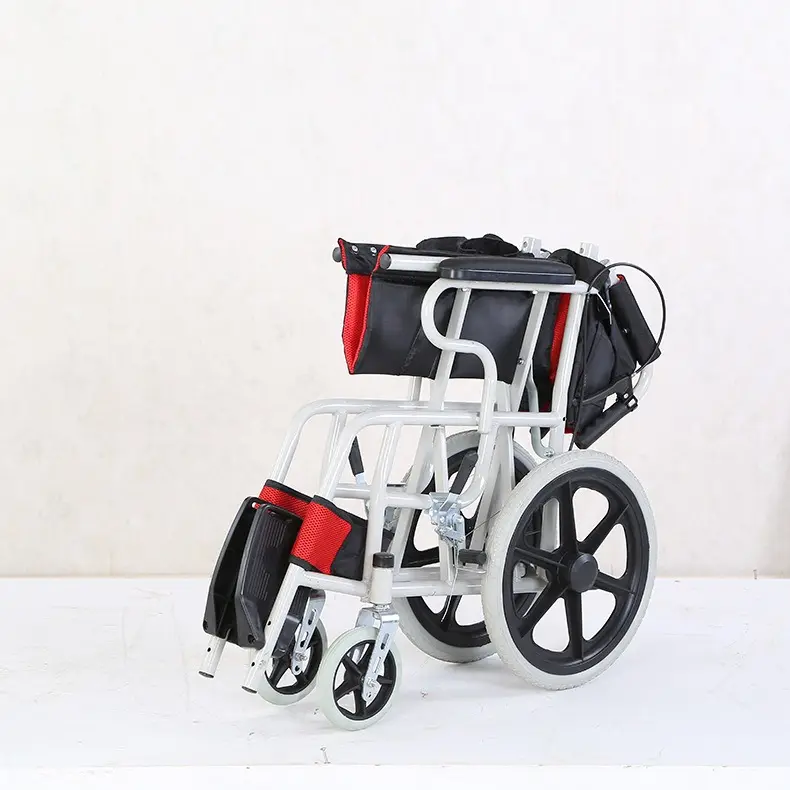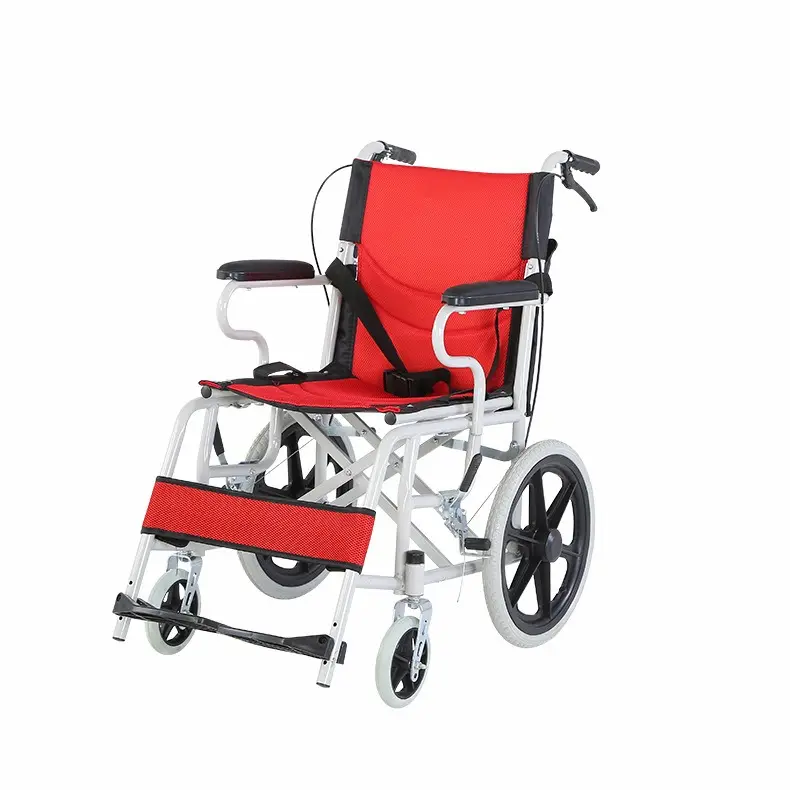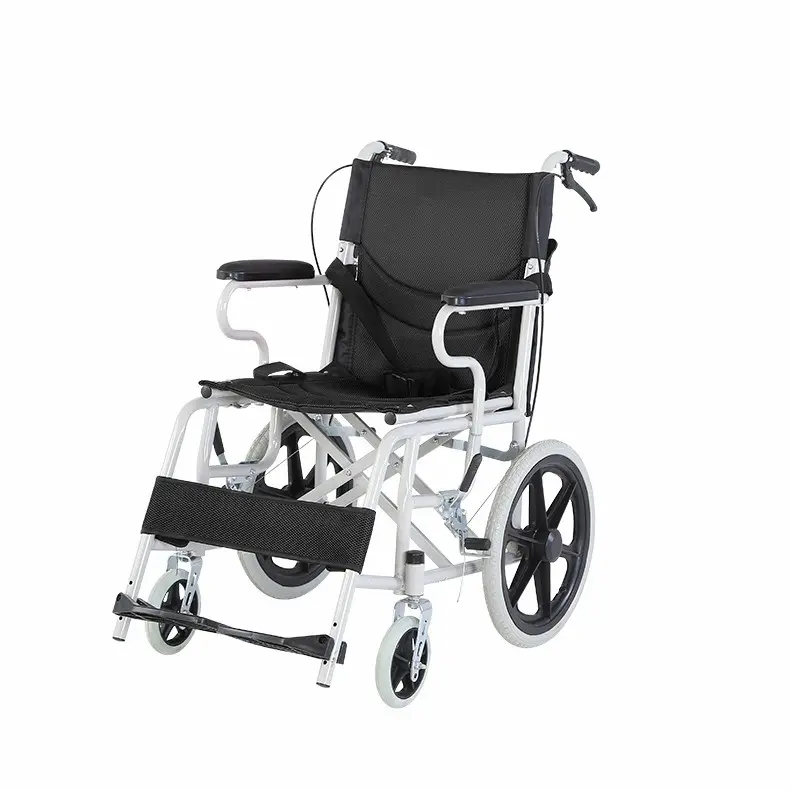 Folding Wheelchair
| | |
| --- | --- |
| Place of Origin | China |
| | Hebei |
| Brand Name | Tebang |
| Model Number | OLJODFYT |
| Type | Manual Wheelchair |
| Product Name | Folding Wheelchair |
| Material | Aluminum |
| Color | Black |
| Function | Portable |
| Usage | Body Health Care |
| Packing | Carton |
| MOQ | 100 Set |
| Logo | Customized Logo |
1、Set up front and rear hand brake, double protection
2、Large shock-absorbing solid rear wheel, explosion-proof and anti-strike
3、Highly breathable soft seat, more comfortable to sit
4、rear storage bag, more convenient to go out
5、Lightweight, Affordable price
Folding wheelchairs are perhaps the most common piece of equipment when people think about assistive technology and mobility.
This type of Foldable Wheelchair is designed for individuals who are unable to mobilise or can only mobilise over short distance. They enable people to remain independent or gain independence in their home or community. These chairs are lightweight, easy to maneuver and transport.
So how to unfold and fold the wheelchair in daily life? What matters should be noted? The following is introduced by our wheelchair manufacturer:
(1) Unfolding: Hold the handle with both hands and pull it lightly to both sides, so that the left and right frames are slightly separated, and press down with your palms on both sides of the cushion to the positioning place, and the wheelchair will unfold and lay flat on its own. When unfolding, please do not wrench the left and right frame to avoid damaging the parts. When pressing down the cushion, please do not hold your fingers on the left and right support tubes to avoid pinching your fingers.
(2) Folding: Some friends will encounter how to fold the light wheelchair, let go of the situation can not be put away, in fact, this is not difficult to put your hand under the cushion upward to make some effort to lift the line, first turn up the left and right pedals, with two hands to grab the ends of the cushion upward to lift, you can fold.