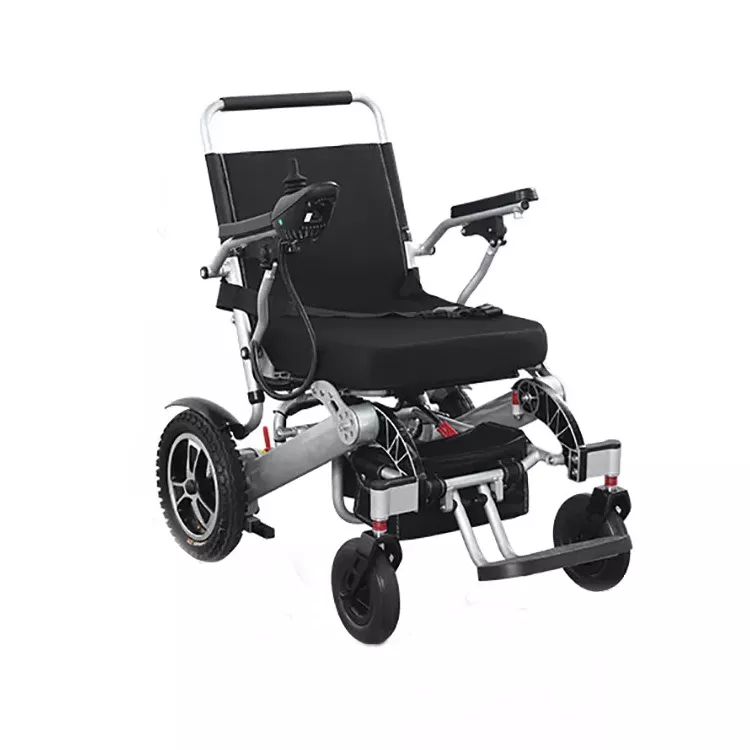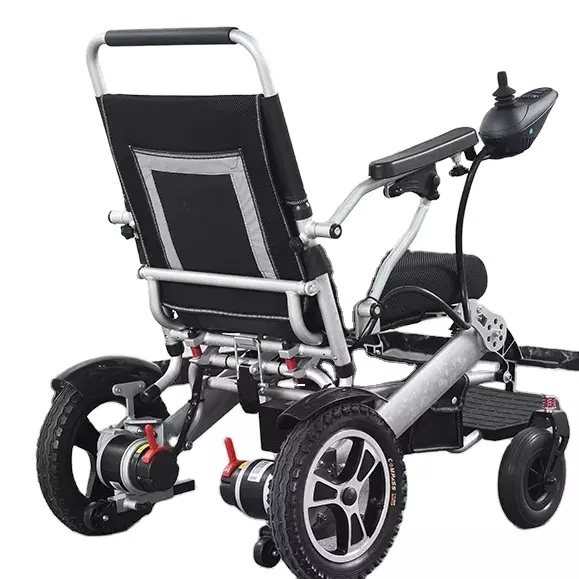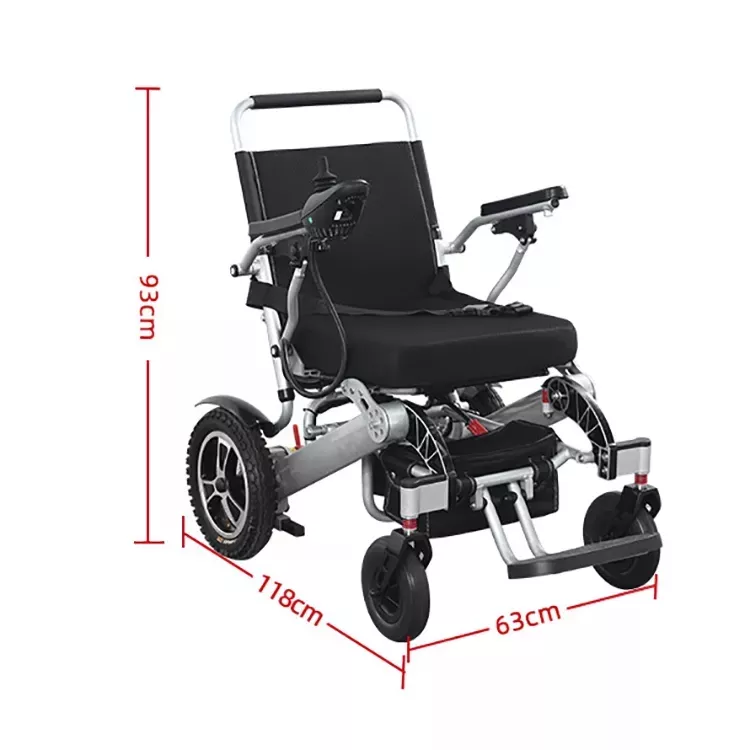 Advantages of Powered Wheelchair:
Power wheelchair is electric, battery-operated wheelchair that propel the user forward by use of controls. A motorized wheelchair like this resolves the issue of fatigue as well as disabilities that restrict the use of manually operated wheelchairs. Users of powered wheelchair can go further without tiring and gain more independence when operating a manual chair is difficult or impossible.
Some of the downsides to powered wheelchair is that they are heavier and bulkier than manual chairs. This comes with the territory since powered chairs need to include a battery and motor at a minimum for mobility. There are many types of powered wheelchairs. The most basic power chairs offer the user the ability to drive around and they are typically operated with hand steering and controls. However, powered wheelchairs are just one of Different Types of Wheelchairs available.
Specification of Home use electronic portable power electric wheelchair:
| | |
| --- | --- |
| front wheel diameter | 8″ |
| rear wheel diameter | 12″ |
| motor power | 250W*2 |
| brake system | Motor intelligent brake + manual brake |
| Product size | 118*63*93cm |
| battery capacity | 24v 12Ah |
| battery life | 15-20km |
| safe load | ≤140kg |
| charging voltage | 110-220V |
How to Choose a Power Wheelchair
The greater mobility of an electric wheelchair can bring a new level of independence for persons who need to use a wheelchair, whether for a short or long time.
An array of electric (or power) wheelchairs for any number of mobility requirements are available on the market, ranging from compact travel models that fit on planes to strong, highly agile wheelchairs for daily use. High-powered wheelchairs are even available for riding off-road at significantly faster speeds. It's critical to choose the right electric wheelchair for your needs.
Is it portable, full-size, or heavy-duty?
Consider how often you will use the chair while choosing the correct sort of electric wheelchair. Will you spend the whole day in it? Will you simply need it on occasion? Do you travel by automobile on a regular basis?
Travel/portable
Power wheelchairs for travel are typically front or rear-wheel drive. They fold or can be quickly disassembled by removing the seat, battery, and base to fit in a vehicle trunk or aircraft luggage. These chairs are often smaller in size, making them ideal for use in residences, shopping malls, or even on cruise ships. There may be less cushioning on the seat, making it uncomfortable for persons who spend most of their day in the chair or who need more support. Normally, the weight capacity is approximately 300 lb.
Full-size
If the user will be in a power wheelchair for most of the day, a full-size chair may be a preferable option. Full-size power chairs often include bigger seats, armrests, and footrests, as well as more cushioning for comfort. Because the battery is bigger than that of travel/portable power wheelchairs, it offers a wider travel range (the distance it can go before needing to be recharged). Normally, the weight capacity is approximately 300 lb.
Heavy-duty
People weighing more than 300 pounds will need a heavy-duty motorized wheelchair with a strengthened frame and a larger sitting space. These sorts' wheels and casters will also be broader in order to support the chair while the user is sitting in it. Most heavy-duty power wheelchairs have a weight capability of 450 lb.; more specialized wheelchairs have a weight capacity of 600 lb., and some manufacturers create a 1,000 lb. power wheelchair.