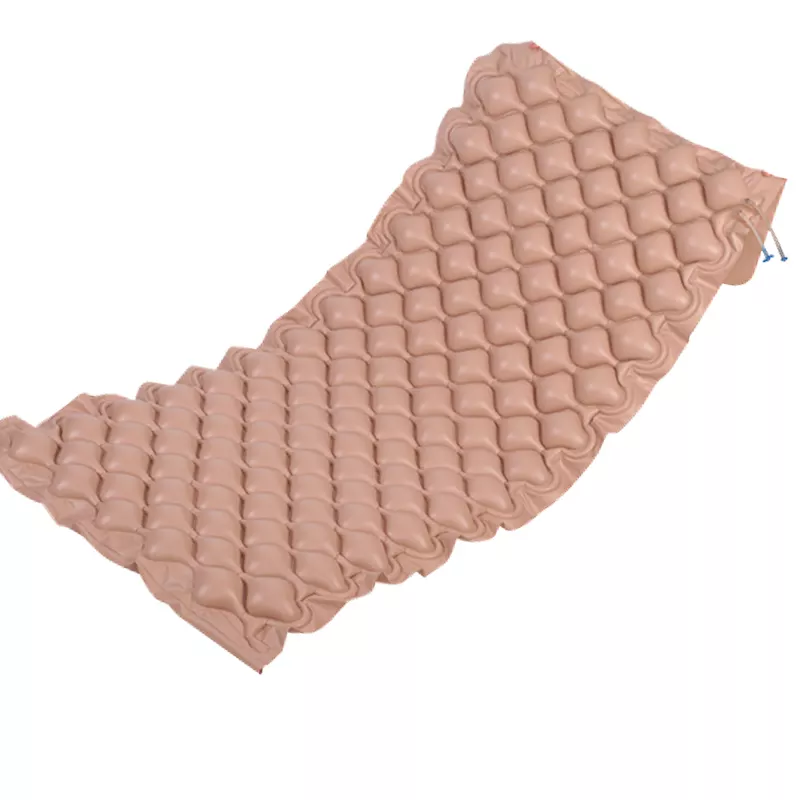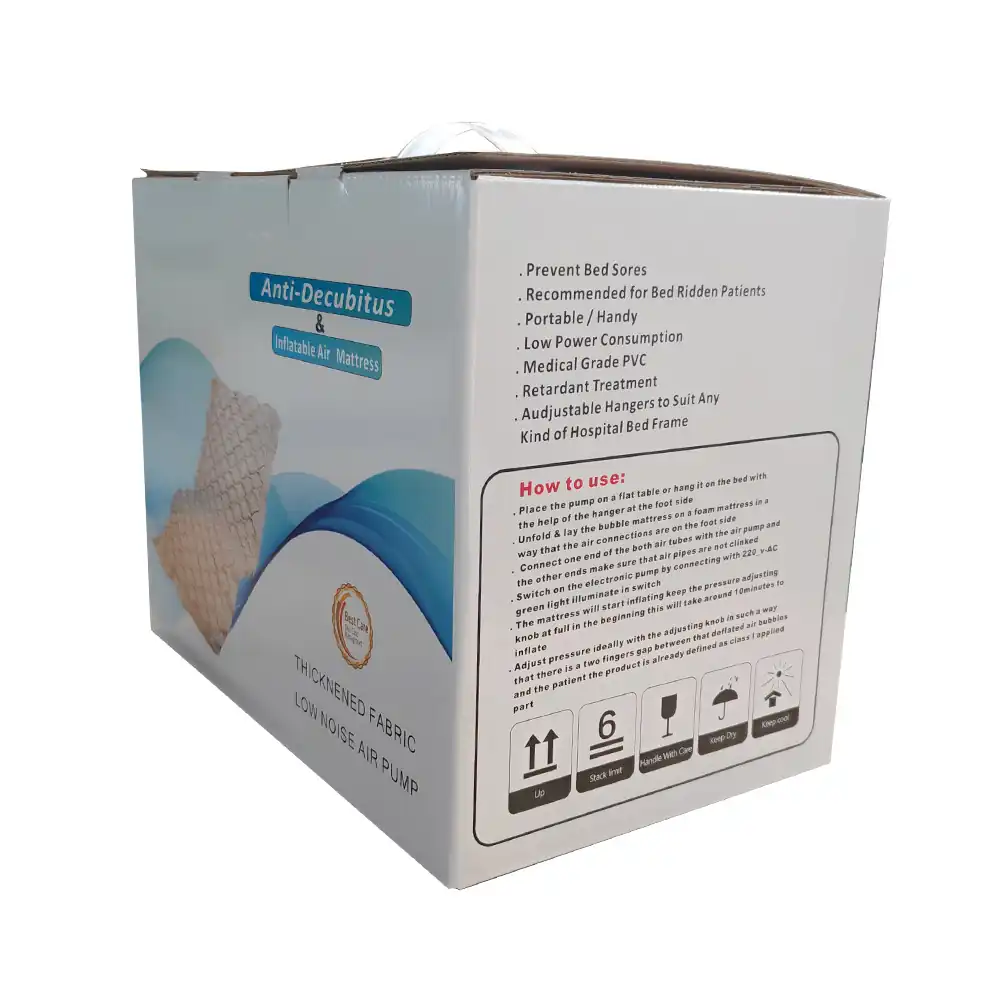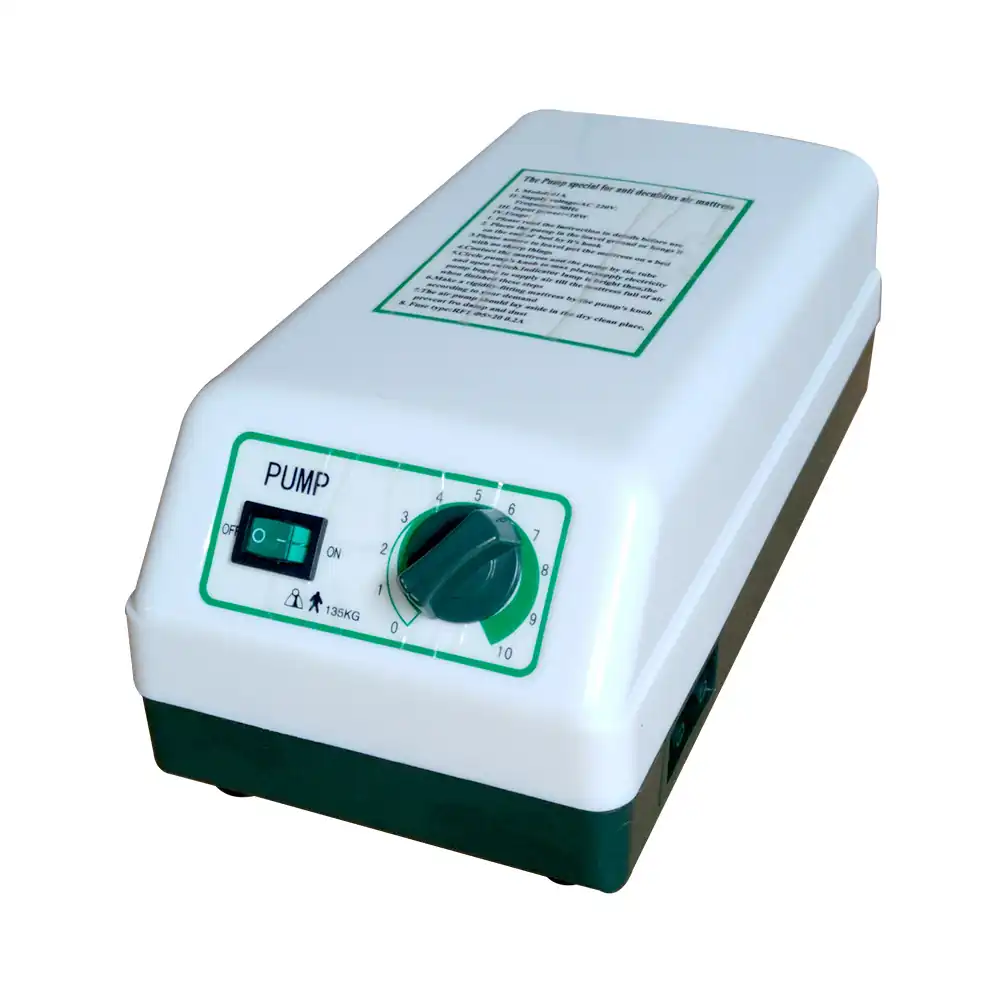 Spherical Air Mattress for Hospital Bed
Size :1900*900mm
Material: Thickened medical PVC
Load capacity: 135kg
Power rate is 10W , energy saving
The gas bar can be replaced individually, convenient and affordable
Fluctuation cycle: 8-10 minutes
CPR air escape design: convenient in emergency rescue
Tiny holes jetting increase air circulation
Adjust the pressure manually to a comfortable degree
10.Exterior filter: more stable quality, convenient to repair
Low noise design, not more than 20DB.
Voltage AC 220/230V/110V
Frequency 50HZ/60HZ
Pressure range 15-20kpa (115-150mmHg)
Air output 4.5-5.5L/minute
Cycle time 8-10 minutes
Controll device Controlled by microcomputer
There are two types of bedsore pads: inflatable(Air Mattress) and non-inflatable, with the former controlled by electric devices and the latter not required, and there are clear differences between the two and the people they are designed for.
Air Mattress for Hospital Bed can exchange gas and fluctuate freely to help patients shift the point of stress on their bodies, while non-inflatable decubitus pads cannot exchange gas and can only relieve pressure in localized positions, and still require patients to turn over on their own. Therefore, non-inflatable bedsore pads are generally used for the prevention and care of minor bedsores and are suitable for relieving pressure on small wounds.
Air Mattress for Hospital Bed are controlled by an electric device that allows the air bag to alternately fill with square gas to produce waves, which facilitates air circulation and allows the skin to come into contact with fresh air, thus avoiding pressure on unilateral parts, and work continuously and without manual intervention, saving time and effort.
Decubitus ulcers are mostly due to weakness and other complications, which can easily cause recurrence and long-lasting healing. For this more serious case of bedsores caregivers can consider using an inflatable bedsore pad, which not only helps to reduce the patient's pain, but also provides a comfortable and breathable bed resting environment that is conducive to rapid recovery.