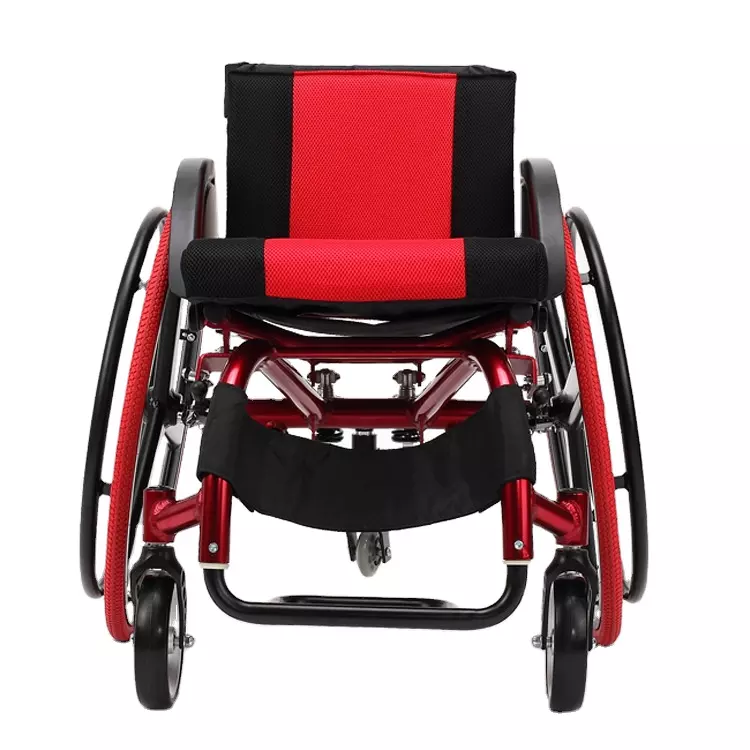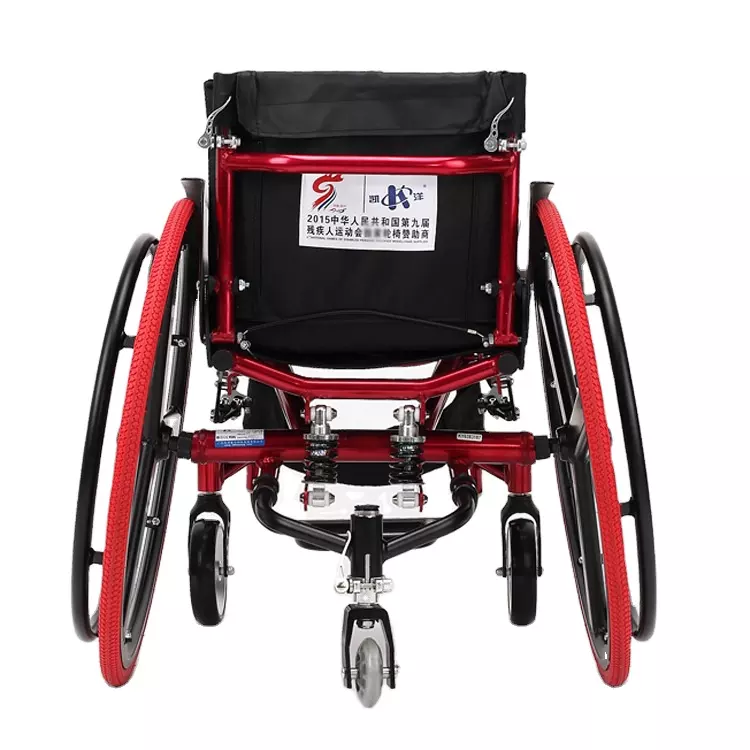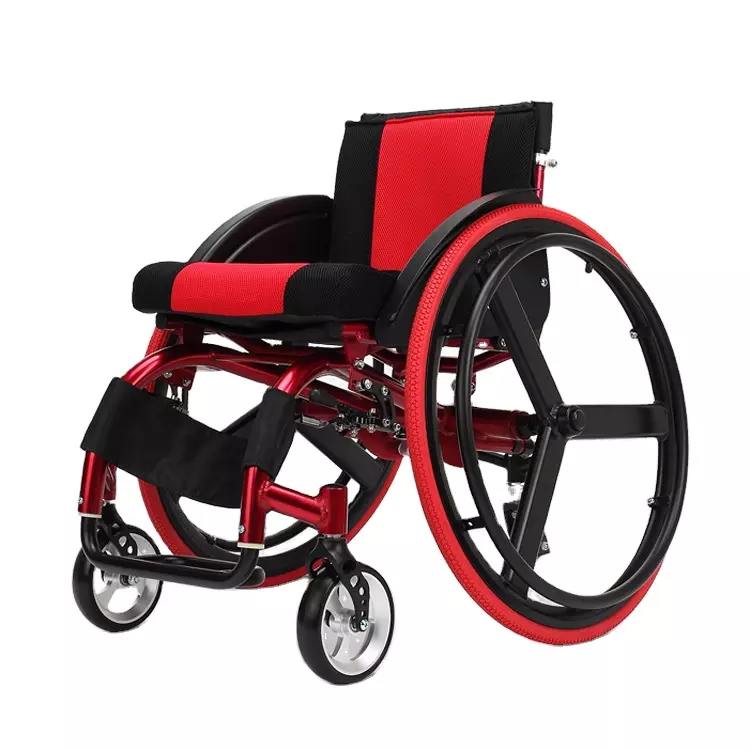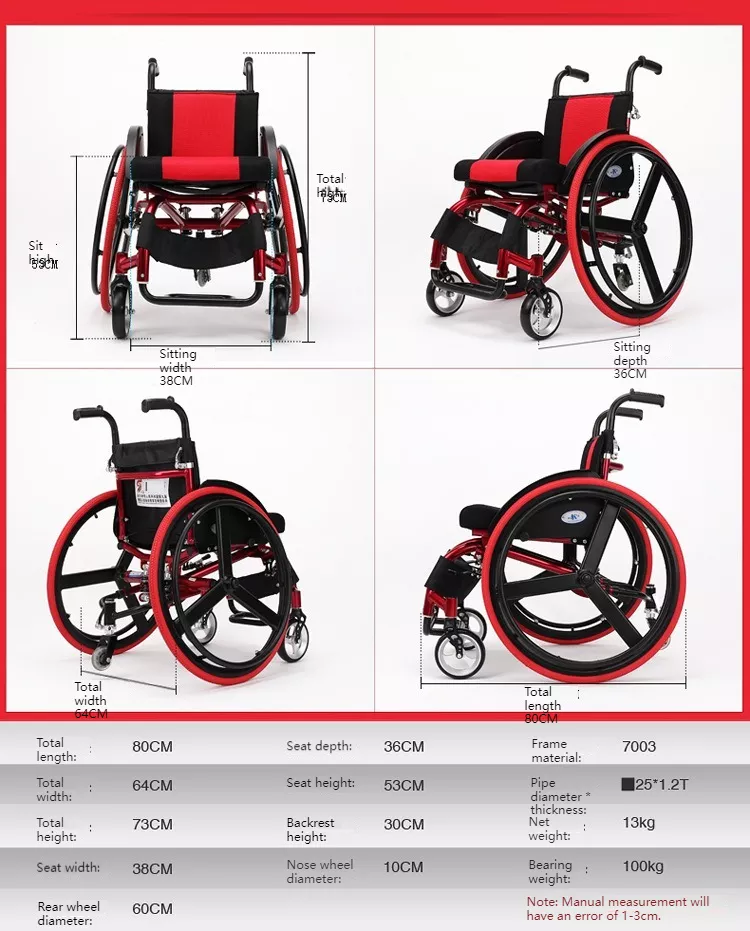 Sports Wheelchairs
| | |
| --- | --- |
| Type | Wheelchair |
| Product Name | Sports Wheelchair |
| Material | aluminum alloy |
| Function | Health Care |
| Package Size | 55.5cm * 20cm * 77.5cm |
| Weight Capacity | 100 Kg |
| Net Weight | 13kg |
Sports wheelchairs come in different shapes and sizes and most are manual wheelchairs. There are specifically designed chairs for basketball, tennis, racing, and even rugby. Opportunities for wheelchair-bound people have increased greatly with the technological advancements of sports wheelchair and the implementation of wheelchair sport itself.
The standard sports wheelchair for basketball features a slanted outward wheel design. This helps the athlete to better maintain balance while offering more space for upper body movement. Most chairs of this sort include four smaller wheels beneath the two large main wheels for better stability. Sports wheelchairs also offer protection for the athlete's legs to avoid injuries on the court.
The frame is made of special magnesium alloy welded, which has the characteristics of high strength and light weight. It also has the functions of noise reduction and shock absorption. The magnesium alloy has good dent resistance and can be used for a long time without deformation.
Seat cushion/back cushion: It is made of imported raw materials, flame-retardant Oxford cloth, which is soft, breathable and non-slip, smooth and beautiful, and has high tensile strength. Also comes with a foam seat cushion.
Safety device: the toggle brake is adopted, and the brake device is lower than the seat surface after braking, which is convenient, fast and safe.
The front wear-resistant 4-inch PVC universal front wheel is equipped with aluminum alloy front wheel fork; the rear 24-inch quick-release rear wheel has excellent shock absorption function.
Foldable frame, easy to carry and travel, and can save space. Sports wheelchair is generally lighter than ordinary wheelchairs. Ordinary wheelchairs are generally more than ten kilograms, while sports wheelchair is generally less than ten kilograms. The lightest sports carbon plastic wheelchair is 2.4 kilograms.