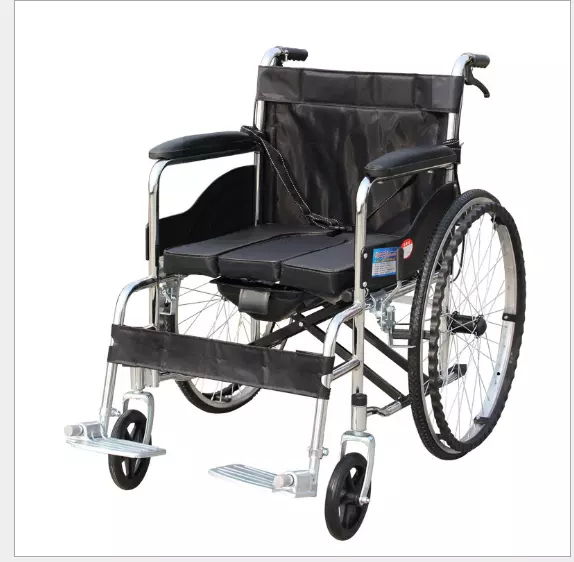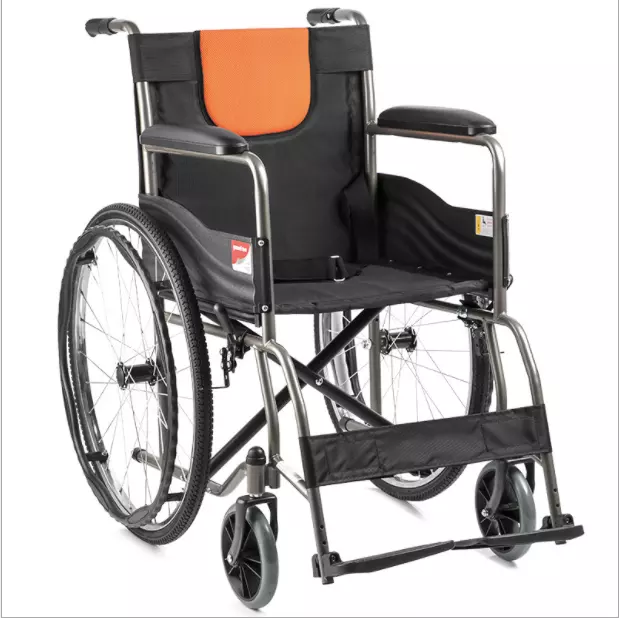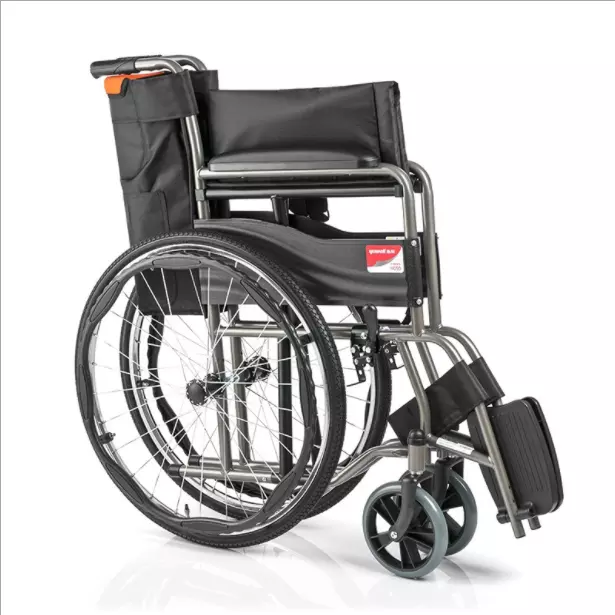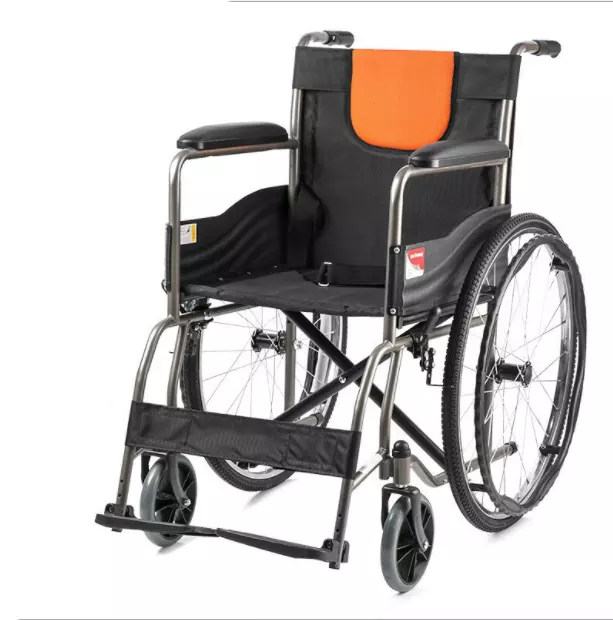 Manual Wheelchair
| | |
| --- | --- |
| Frame: | high quality metal frame |
| Material: | Oxford cloth, imitation leather |
| Weight : | 15kg |
| Bearing Weight : | 100kg |
| Hand Brake Height : | 870mm |
| Seat Height : | 510mm |
| Seat Width : | 360mm |
| Backrest Height : | 360mm |
| Rear Wheelchair : | 610mm |
| Front Castor : | 170mm |
Advantages of Manual Wheelchair
There are many styles of manual wheelchairs on the market with detachable features. Tebang Wheelchair is a great option if there is a smaller budget. In addition to the detachable arm and footrests, the S-shaped curved seat cushion evenly distributes pressure from the hips, prevents the user from sliding forward, and stabilizes the sitting posture. If the budget is relatively low,  Manual wheelchair is a good wheelchair to consider.
Features of the wheelchair:
Foldable design, easy to carry
Soft and comfortable seat .
Four caster braking design is more convenient and safe
Thick steel pipe material, super high bear-load
Front wheel solid tyre, rear wheel solid tyre, more comfort
X frame, perfect mechanical design
Storage bag design, convenient and more intimate
Economic and cost-effective
Ultimate Guide to Buying the Right Wheelchairs
Manual wheelchairs are one of most demanded mobility products by our clients. These chairs are essential for those with reduced mobility who, in most cases, are dependent and need another person to take them from one place to another, either with a self-propelled wheelchair or a non-self-propelled one. It can happen that the user may not need external help when moving the chair with the wheel rims (self-propelled wheelchairs). For more differences and features, you can read on.
In principle, it would be said that the user of the manual wheelchairs is that person with reduced mobility who cannot operate it autonomously, depending on another person to carry him. However, and as we have already said, there are non-propelled but also self-propelled wheelchairs, which are those that allow the user or patient to move the chair using the wheel rims.
Let's see the different types.
How to choose the wheelchairs?
It is very important that the wheelchair fully adapts to the person who is going to use it, therefore it must be analyzed:
Pathology and degree of disability
Physical characteristics such as body measurements and weight
Patient's lifestyle, work (long distances) or hobbies.
The ease of folding and transport, the lower the weight the easier.
Security, they are prepared to avoid falls and overturns.
The characteristics of the environment, although these are adapted once the wheelchair is acquired: dimensions of the doors (at least 5 centimeters on each side are recommended) and the corridors, and placing ramps or other peculiarities.
What do I have to consider when choosing between different manual wheelchairs?
The choice of one wheelchair or another will depend on three very personal factors: suitability for the user, for use and for the environment. Generally, all wheelchairs can be configured in terms of size and position of the seat and backrest, and have adjustable and removable armrests and footrests.
What types of wheelchairs can we find?
There are different types of wheelchairs, depending on the needs
Manual wheelchairs
Self-propelled wheelchair that can be pushed by the user himself or by the companion.
Non-self-propelled wheelchair that can only be pushed by the passenger.
Sports chairs designed for sports use
Electric wheelchairs for those who do not have the strength to propel it
Portable Stair Climber
Wheelchairs for the beach
Bariatric wheelchairs designed for large or heavier people
Smaller pediatric wheelchairs designed for children