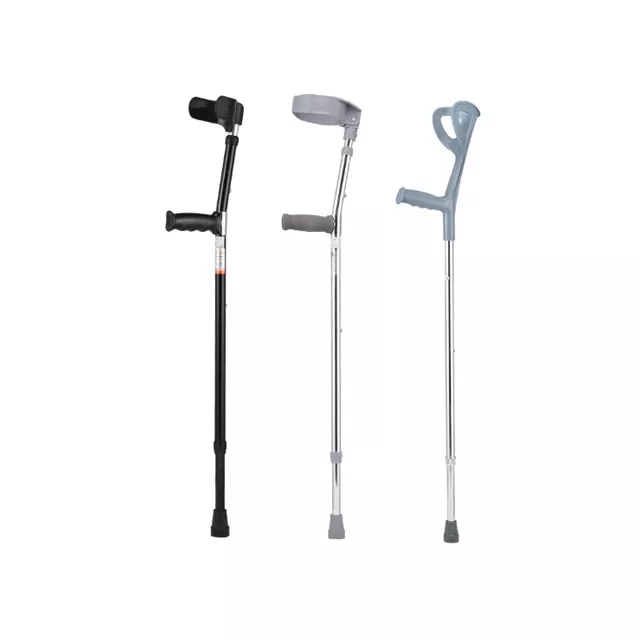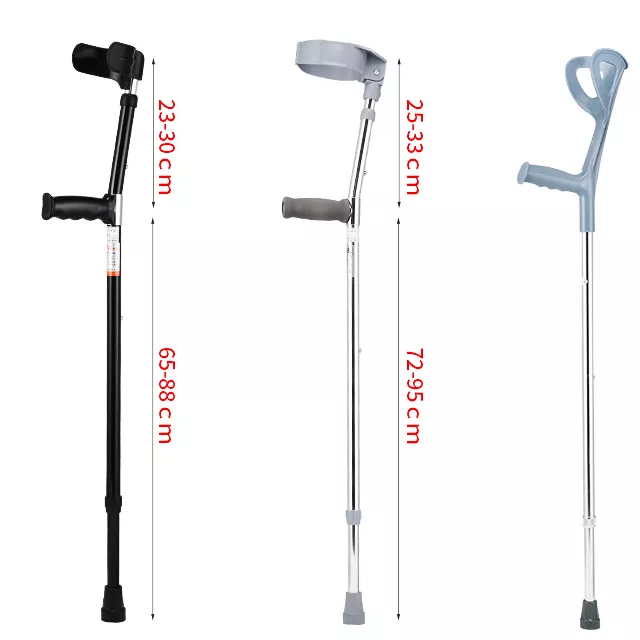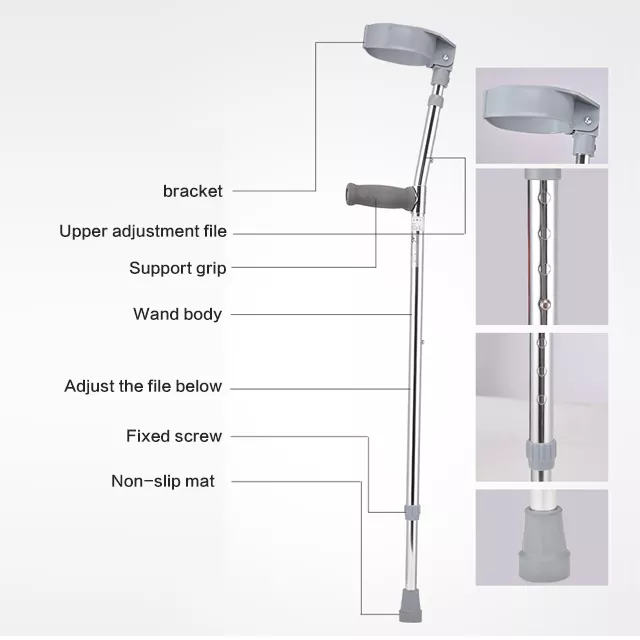 Forearm Crutches
| | | | |
| --- | --- | --- | --- |
| Product Name | Adjustable Forearm Crutches | Material | Stainless steel, non-slip mat, foaming sets |
| Application | Walking aid | Sample | Available |
| Logo | Accepted | Size | S/M/L |
| Gender | Unisex | Certificate | CE, ISO |
| MOQ | 100 pairs | Feature | Comfortable, fixed firmly, adjustable |
There are two situations that require the use of crutches.
One condition is to help you balance, including: a single crutch, umbrella (but only once, because the bottom is easy to be worn), four-legged crutches and so on.
Another kind of crutches can help you to support the weight, such as: underarm crutches, forearm cane and so on.
In most cases, the forearm cane are often used because they are more flexible than the underarm crutches in terms of convenience and size, and they can be hung on the arm so that you can talk on the phone. Most of the forearm crutches are very supportive and have good weight-bearing properties, so I recommend them.
Forearm cane: also known as Lofstrand crutch, the position of the handle and the length of the strut can be adjusted, clamping the forearm arm sleeve is usually in the form of a folding leaf, there are two types of front and side openings. This crutch can be used singly or doubly, for poor grip, forearm weakness, but do not need to use the axillary cane people.
Advantages are light, beautiful, and when using the crutch, the hand can still move freely; for example, when you need to use the hand to open the door, the hand can be detached from the handle to turn the door handle, without worrying about the cane off, the reason is that the arm sleeve still fixed the crutch on the forearm. The disadvantage of this crutch is that it is not as stable as the axillary crutch.
How to use Forearm Crutches?