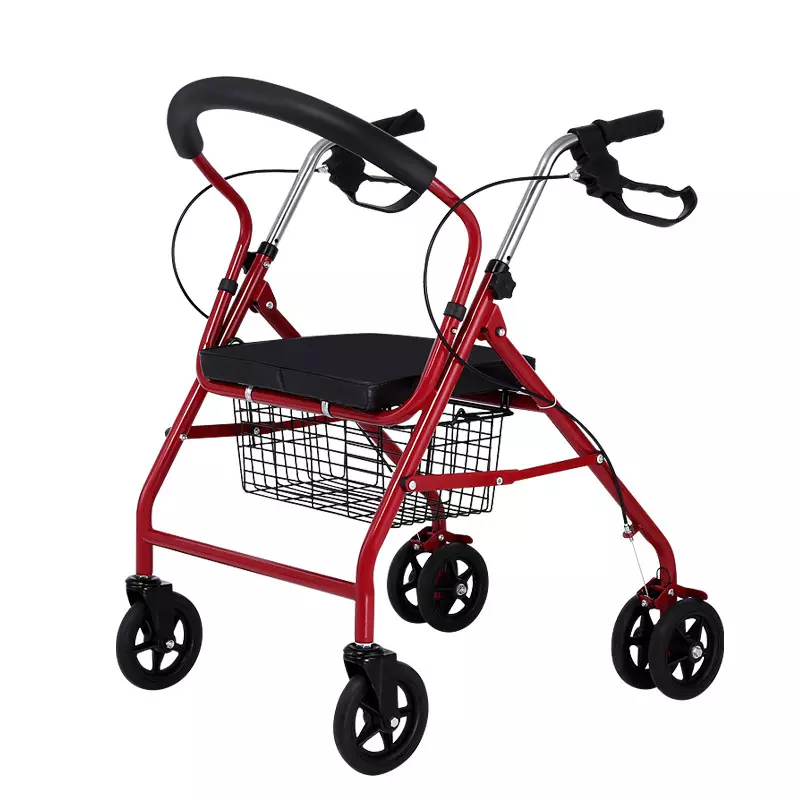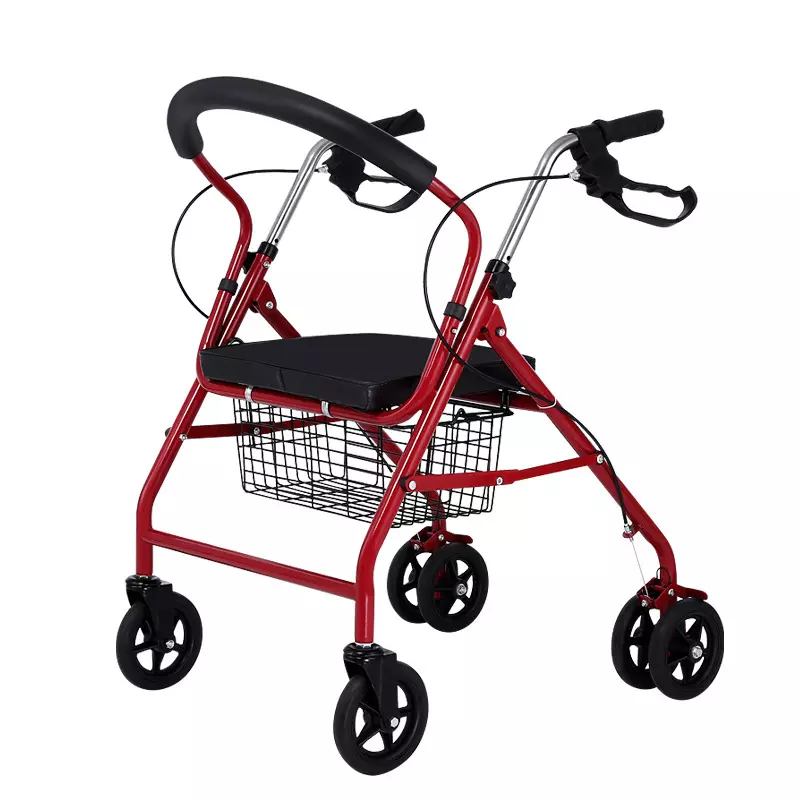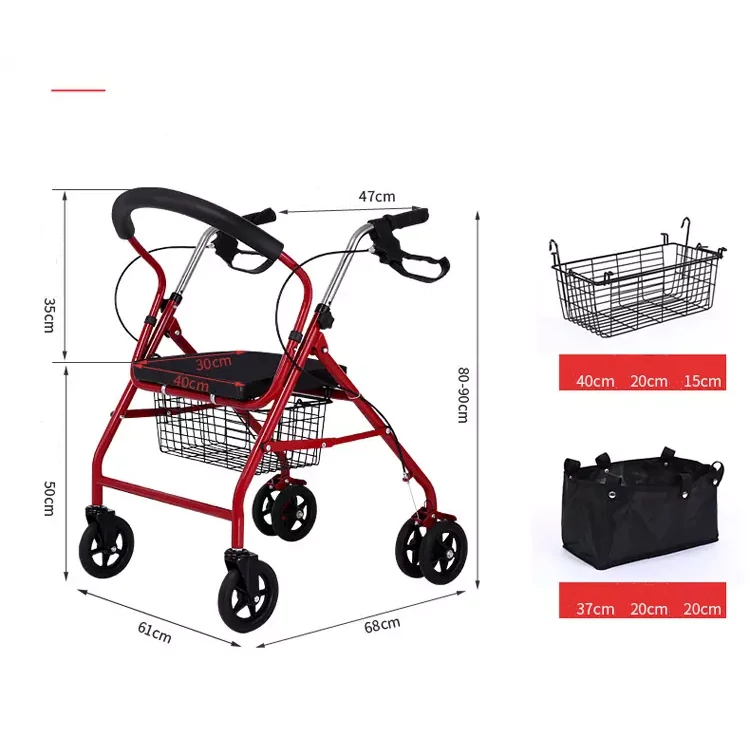 Rollator Walker with Storage Bag
| | |
| --- | --- |
| Product name | Rollator Walker with Storage Bag |
| Application | Hospital, Home, Clinic |
| Material | Carbon steel |
| Weight capacity | 100kg |
| Function | Walking aid |
| Size of seat | About 35cm*40cm |
| Total height | About 80-92cm |
| Seat height | About 53cm |
| G.W. | 20kg |
The most common mobility aids we normally use include two-wheeled and four-wheeled mobility aids. If you have trouble keeping your balance or fall easily, both types of walkers can provide you with enough stability.
When you need a walker to support your weight when you walk, a two-wheeled walker is one of the best choices. The support legs without wheels prevent the walker from slipping away from you. The two-wheeled walker can also be folded up and put in your car.
If you don't need a walker for balance, a four-wheeled walker(Rollator Walker) allows the patient to go a little faster. Four-wheeled walkers also have brakes to make it easier for patients to use when going downhill.
Choose a handle that is comfortable for the patient's hands. Most walker handles are made of plastic, but they can easily become slippery if your hands tend to sweat. Patients may choose other types of handles, such as foam or soft grips. But no matter which handle method the patient chooses, it is important to make sure that these handles are secure enough so that the patient's hands do not become loose and slippery while using them.
If you have a broken leg or foot, or are at risk of falling, a walker helps you get around. Talk to your doctor or physical therapist about the following options:
Standard walker. This walker has four rubber-tipped non-slip legs to provide stability. You must lift this walker to move.

Two-wheeled walker. This walker has two front legs with pulleys that can be used when you need partial (rather than continuous) weight-bearing assistance.

Three-wheeled walker. This walker provides the same balanced support as a four-wheeled walker, but is lighter and easier to maneuver.

Four-wheeled walker(Rollator Walker). These walkers are designed for people who do not need to rely on a walker for balance.

Knee walker. This walker is similar to a pedal scooter, but has a platform for resting the knee.