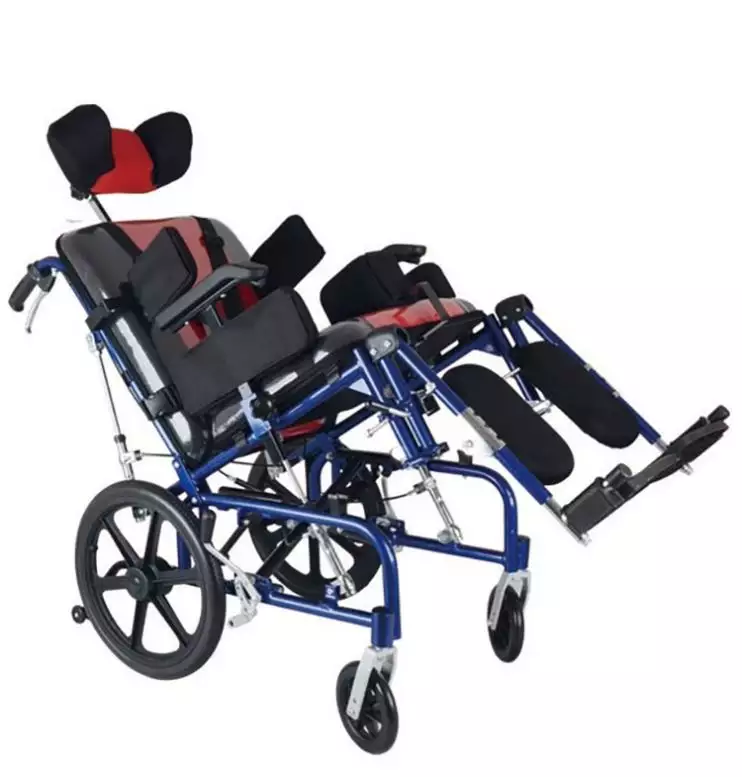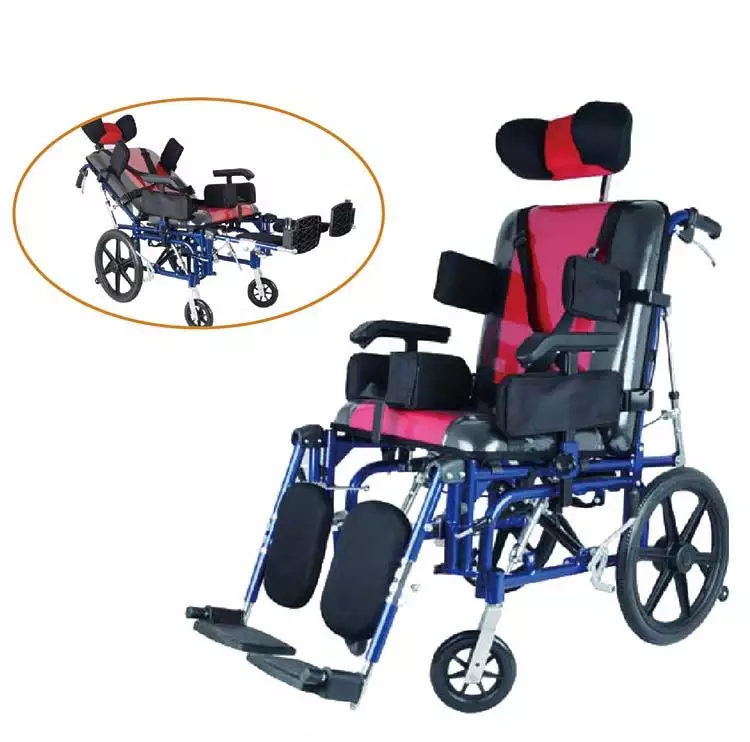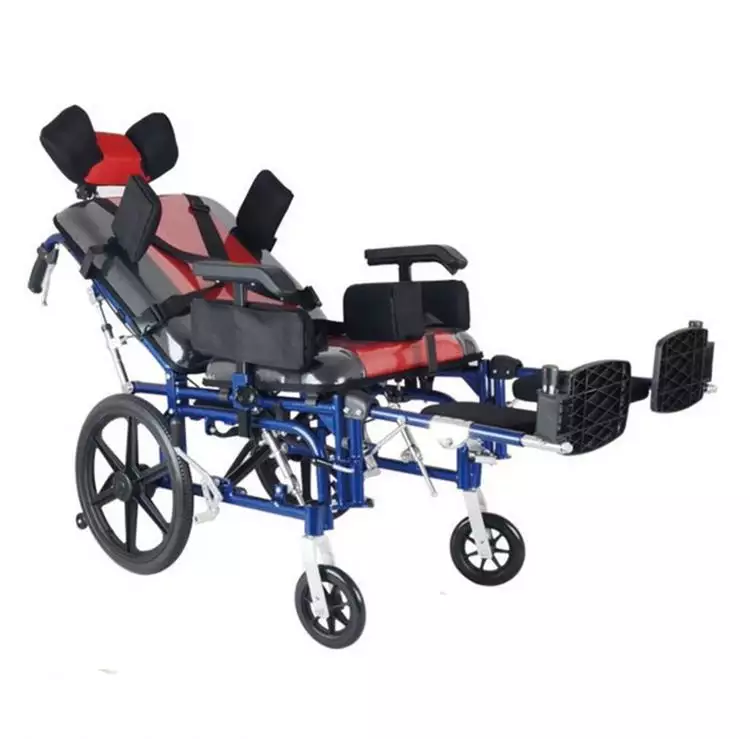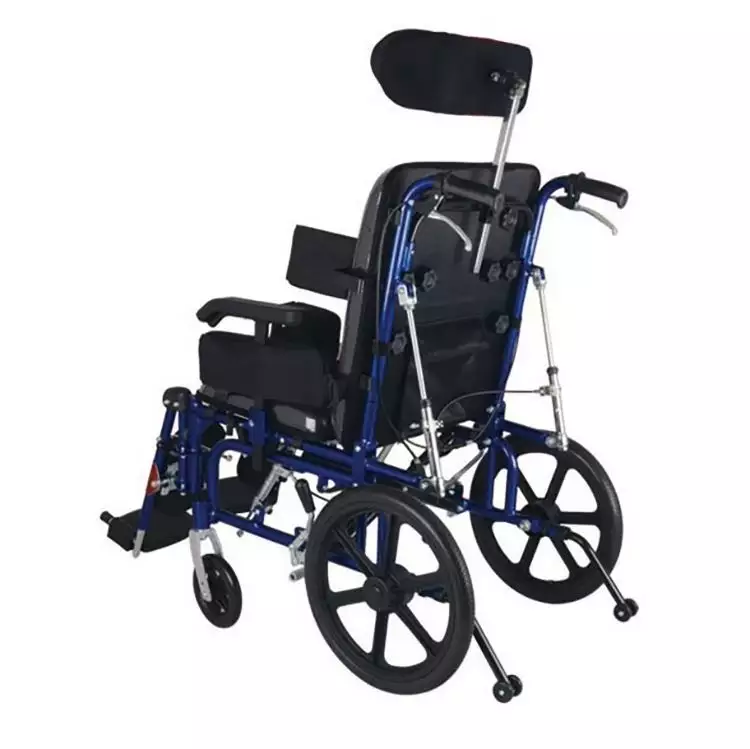 Children Pediatric Wheelchair
| | |
| --- | --- |
| Overall width | 52 |
| Seat Width | 38-44 |
| Real wheel dia. | 38 |
| Front wheel dia. | 15 |
| Seat Height | 49 |
| Overall height | 96-114 |
| Loading capacity | 75 |
| Measurment | 77X40X95 |
| NW(kg) | 21.4 |
| GW(kg) | 24.3 |
Advantages of Children Pediatric Wheelchair
The long list of standard and optional features, attractive price, and maneuverability make this Pediatric wheelchair popular with parents and caregivers, while the good looks and color options are appreciated by the users.
Features and Benefits
Lightweight stainless steel frame is easy to self-propel or push
Modern practical design
Durable, with 3-year warranty
Nylon upholstery is comfortable and stands up to long term use
Lots of standard add-ons
Practical design with eye-catching colors
Built to last and includes a 3-year limited warranty
Designed for every-day-use, featuring a pelvic belt, flip-back arms, and swing-away footrests
Stainless steel frame is very lightweight and easy to move with less effort
The wheelchair's bright frame makes your child highly visible
Nylon upholstery is very comfortable and durable for long-term use
There is a pocket on the back of the seat for storage
Customer Feedback
Pros
Easy to set up and get underway quickly
Eye catching colors make your child highly visible
Fits through narrow interior doorways
Light for transport but very sturdy
Cons
Difficult to get foot platform to sit correctly
Had initial problem with brakes on one side
Frequently Asked Questions
Q: Should I get a manual or electric wheelchair for my child?
A: Manual wheelchairs are safer, and today's models are lightweight, come in different colors and are easy for kids and their caregivers to use. They are less expensive than electric models, fold up easily for transport, and grow as your child grows.
Q: What size is a pediatric wheelchair?
A: Seat widths for pediatric wheelchairs range from about 10 inches to about 16 inches depending on the model. Seat depths for heavy duty wheelchairs range from about 8 inches to about 16 inches. Back heights range between 8 inches and 20 inches.
Q: What size wheelchair do I need?
A: The measurements that determine the correct size for a wheelchair include overall dimensions of rheight, width, and depth, width between the arms, folded width, seat dimensions, seat-to-floor height, seat-to-arm height, and back dimensions.
Q: Do you need a prescription for a wheelchair?
A: You do not need a prescription unless you plan to submit an insurance claim to have the cost covered.