Bedside Commode Chairs are used by the elderly and extremely infirm, who suffer from extreme mobility issues, and have difficulty getting to the bathroom.
They're not designed for comfort, but rather, for functionality and convenience, giving the people who use them more control over their lives and preserve dignity by minimizing accidents.
A lightweight, durable frame, most commonly hollow steel tubing.
Rubberized feet, to prevent skidding.
A toilet seat, with a removable collection receptacle beneath for easy emptying.
Armrests with some type of hand grip.
Origin and History of the Commode Chair
The modern commode chair traces its origins to the close stool, which was a type of portable toilet used in the middle ages, and remained popular until the invention of the flush toilet.
These were essentially wood cabinets on four legs, with a chair back, armrests, and a closeable toilet lid. The chamber pot inside the cabinet could be accessed via a hinged door on the side and emptied as needed.
By the 19th century, these had morphed into "Thunderboxes." They lost the arms, legs, and chair back, becoming essentially stools with a toilet lid on top and a chamber pot inside the stool, again, accessed via a hinged door on one side.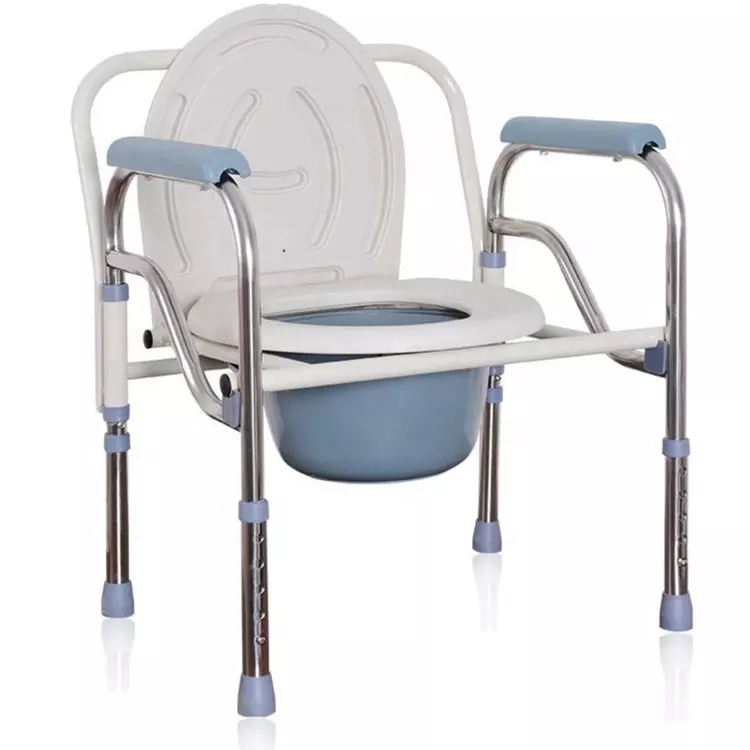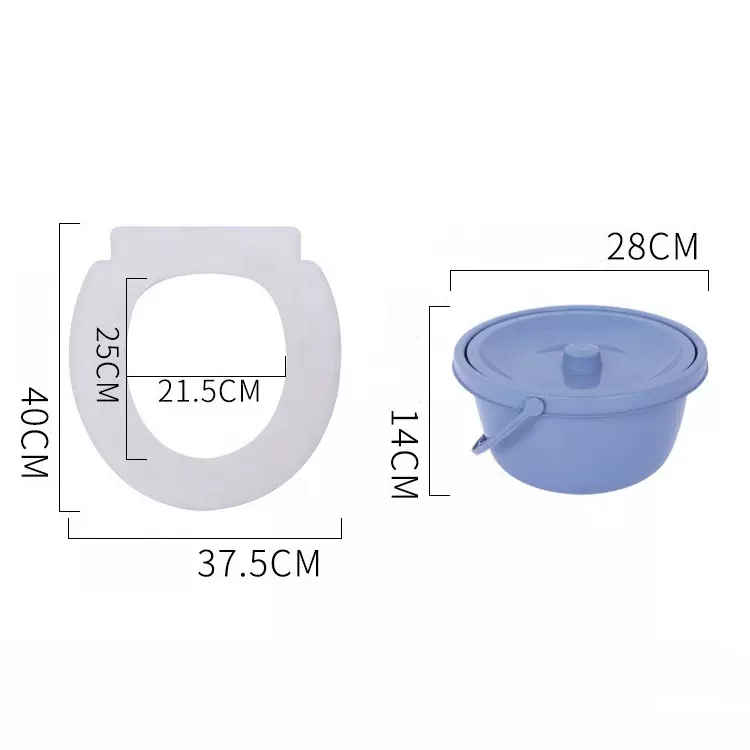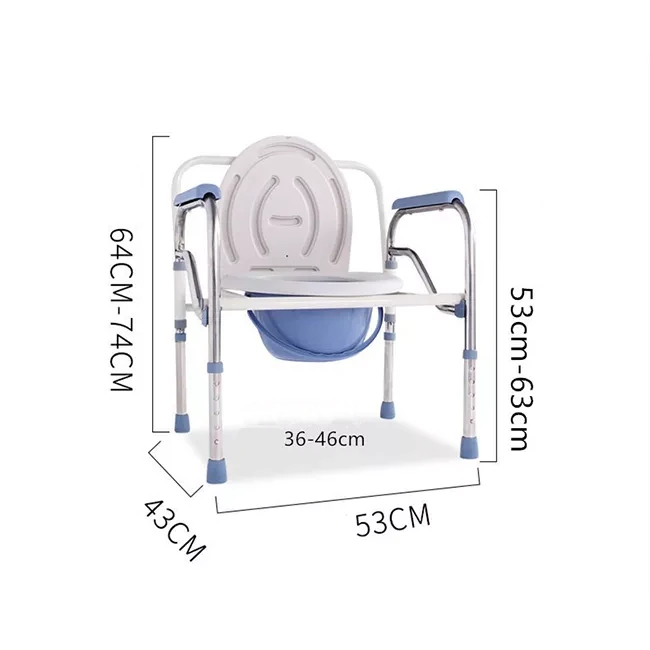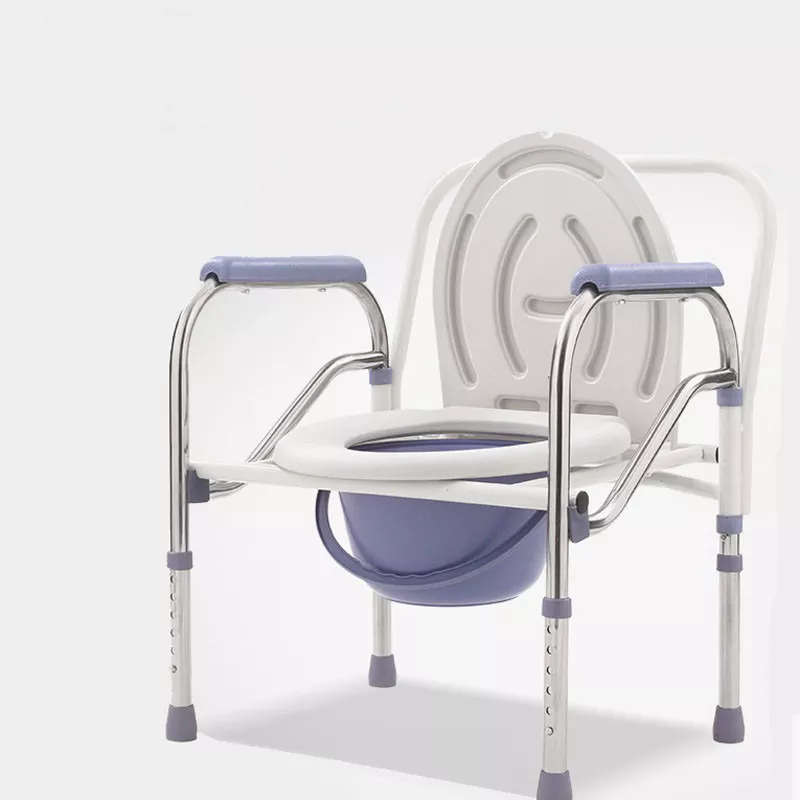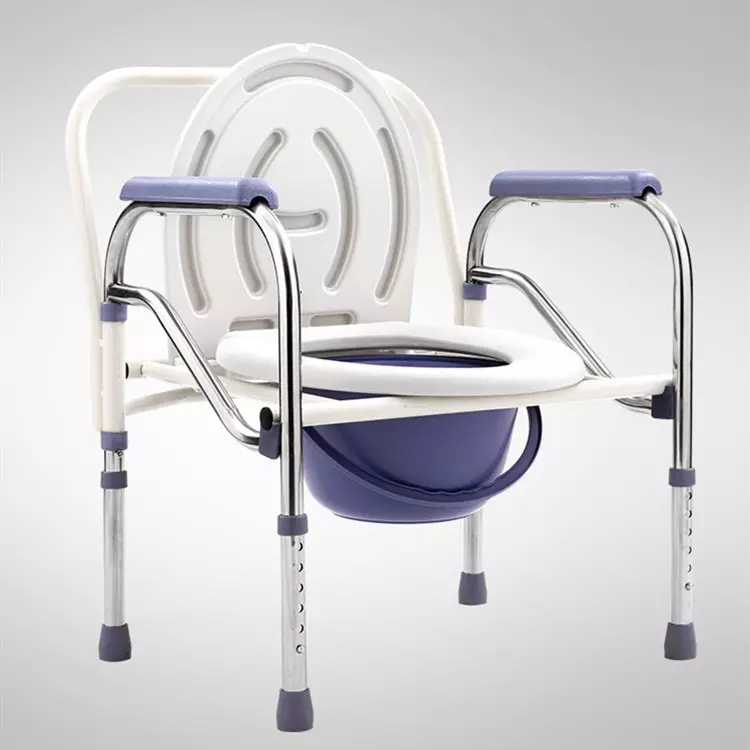 Height-Adjustable Commode Chair
| | |
| --- | --- |
| Product name | Height-Adjustable Commode Chair |
| Material | The main frame is stainless steel tube cover is synthetic leather or waterproof cloth. |
| Overall Size | L53*W43*H64-74cm |
| Safe loading | 180KGS |
| Feature | Lightweight, Foldable, Movable |
| User | Elderly, Disable, Patients |
| Usage | Hospital, Nursing Home, Outdoor, Home |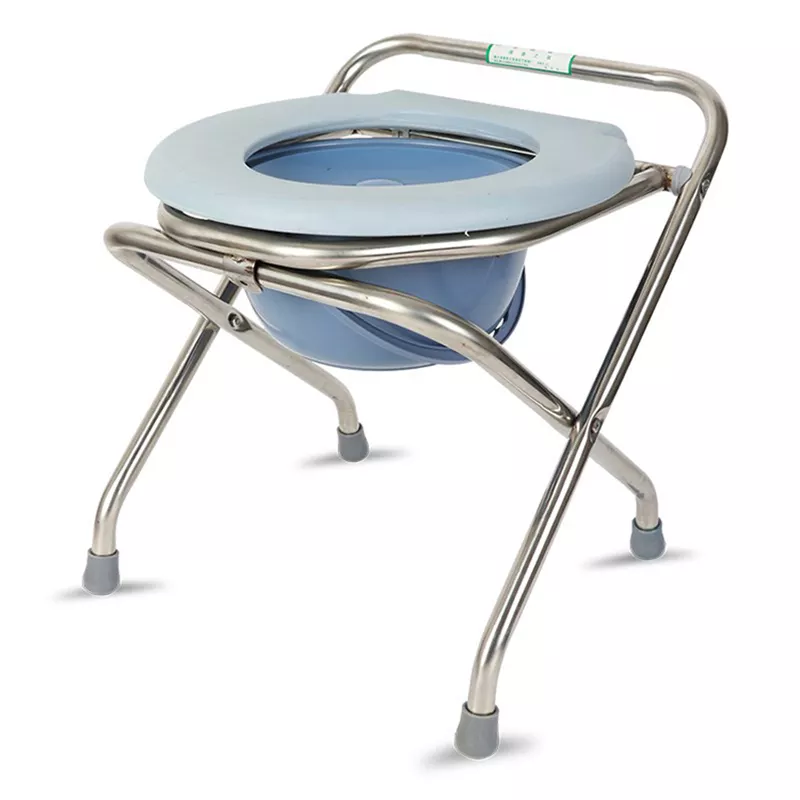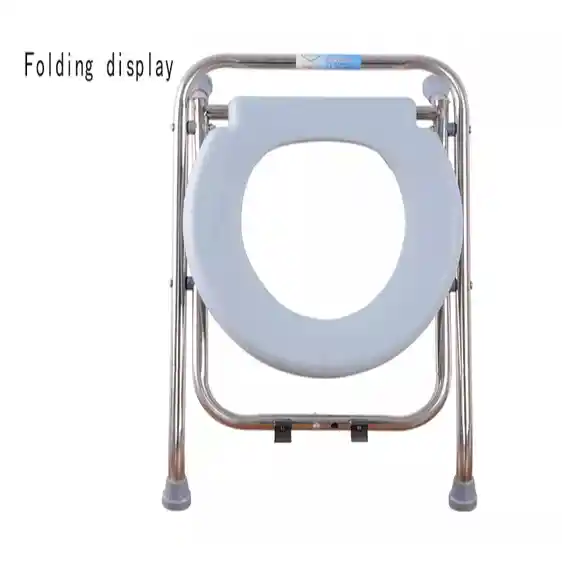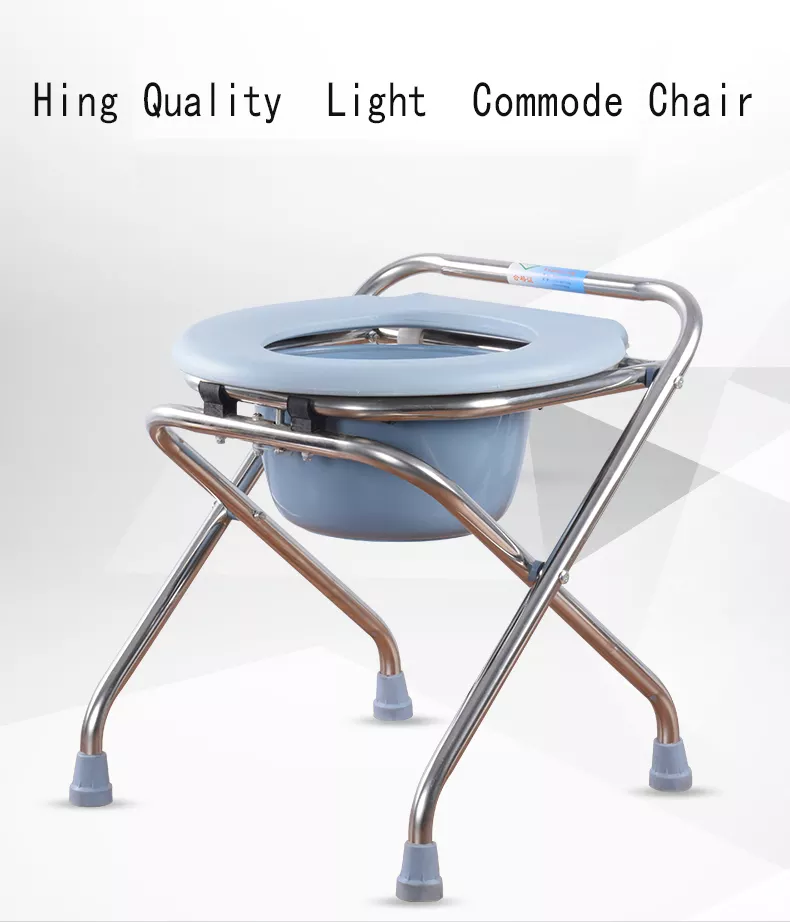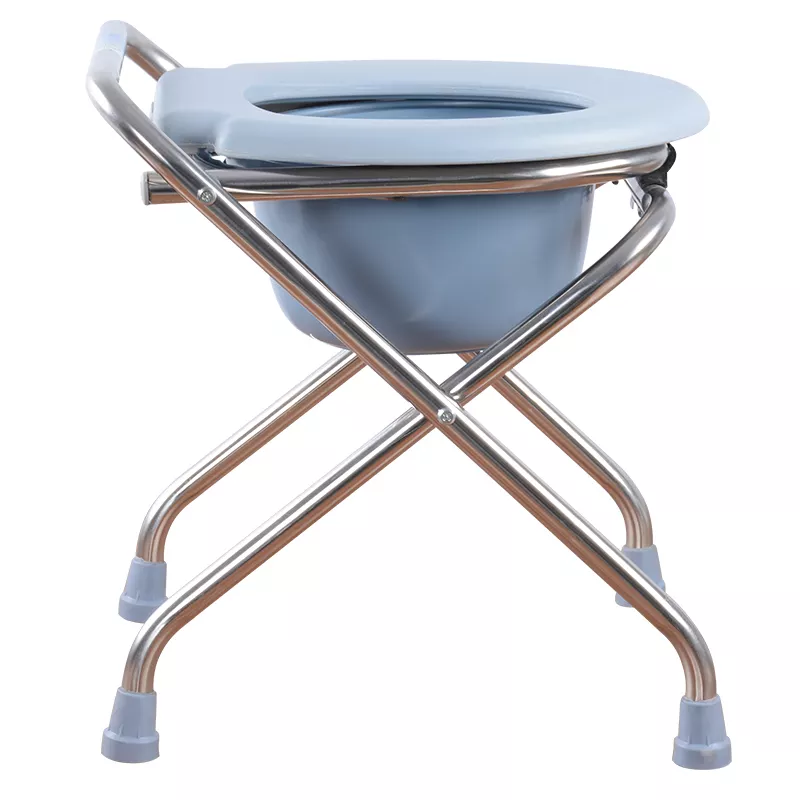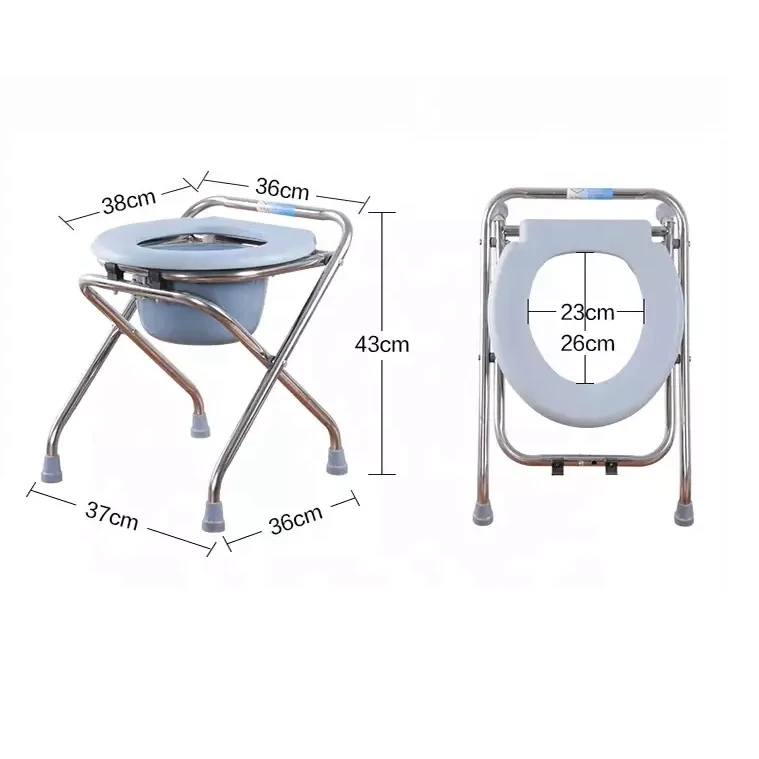 Foldable Toilet Chair
| | |
| --- | --- |
| Product name | Foldable Toilet Chair |
| Material | The main frame is stainless steel tube cover is synthetic leather or waterproof cloth. |
| Overall Size | L37*W36*H43cm |
| Safe loading | 180KGS |
| Feature | Lightweight, Foldable, Movable |
| User | Elderly, Disable, Patients |
| Usage | Hospital, Nursing Home, Outdoor, Home |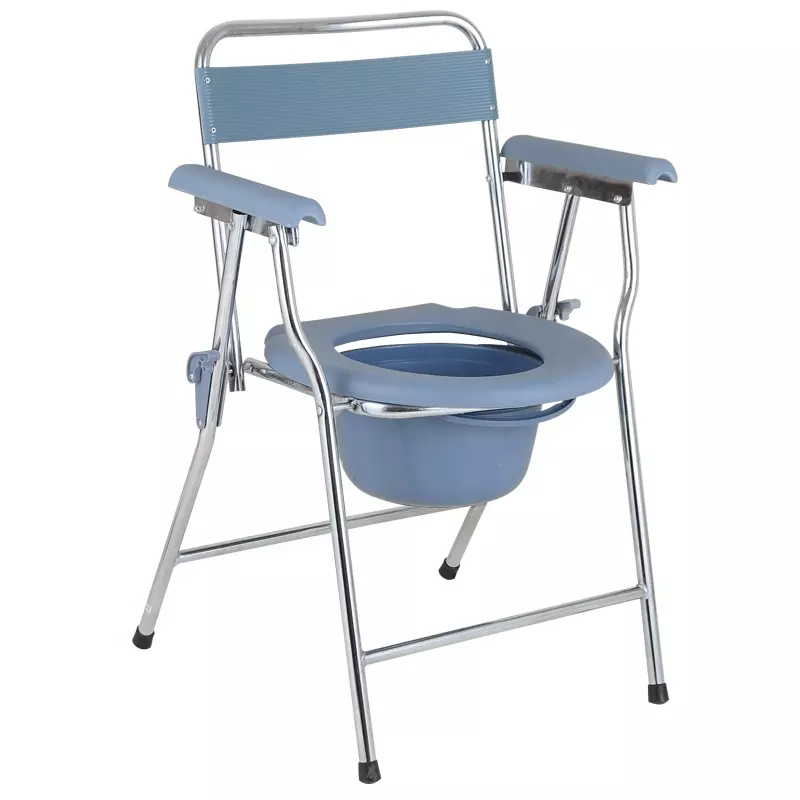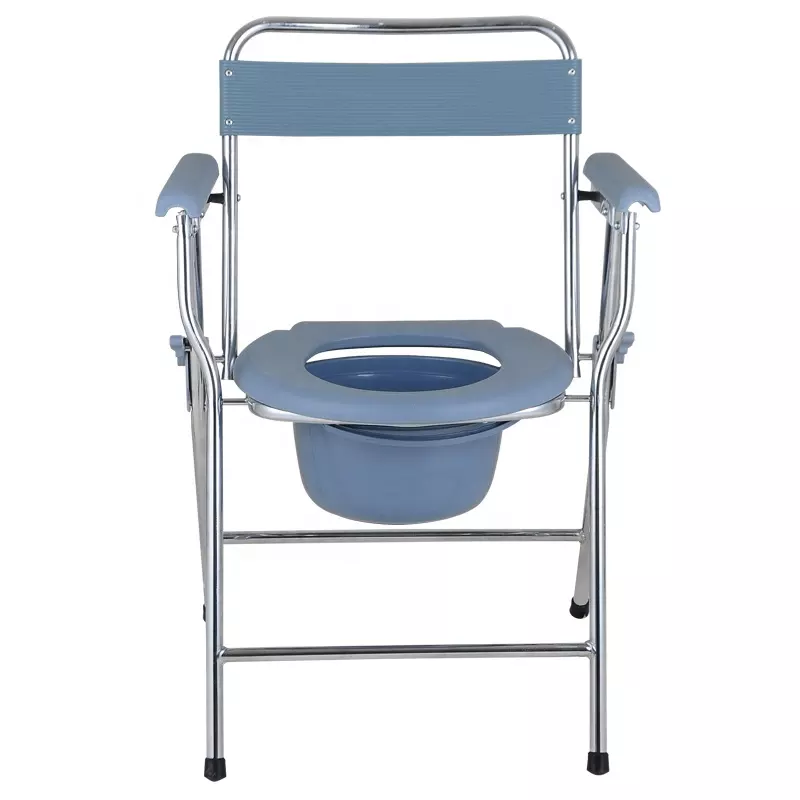 Health Care Commode Chair
Type: Bathroom Safety Equipments
Feature: Lightweight, foldable
Usage: Hospital, Nursing Home, Outdoor, Home
Material: Stainless Steel
Seat depth: 35cm
Seat width: 42cm
Overall height: 77cm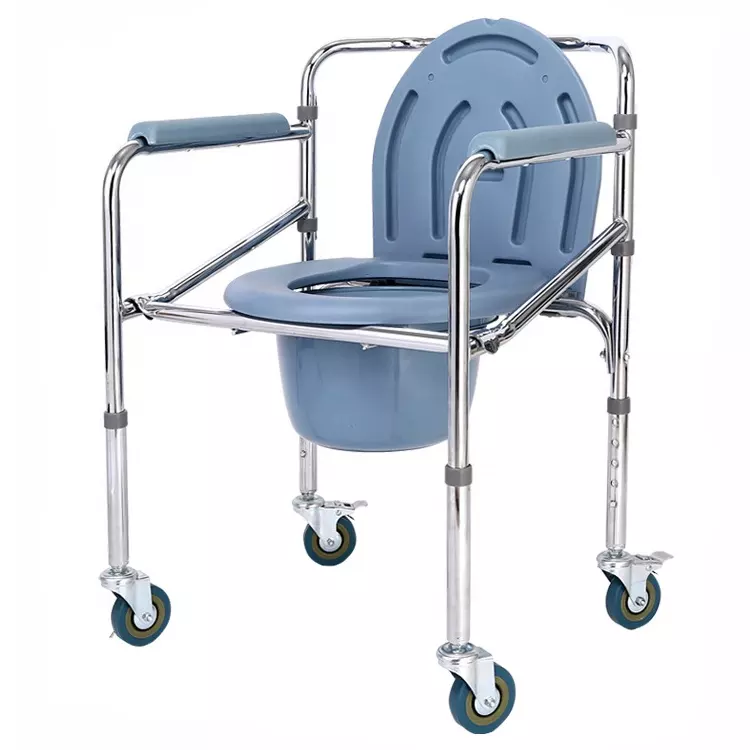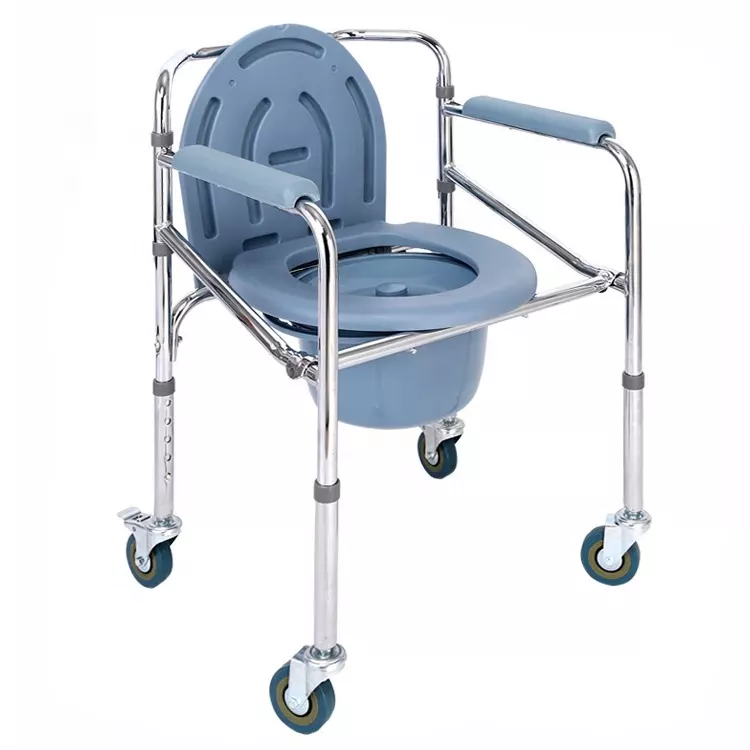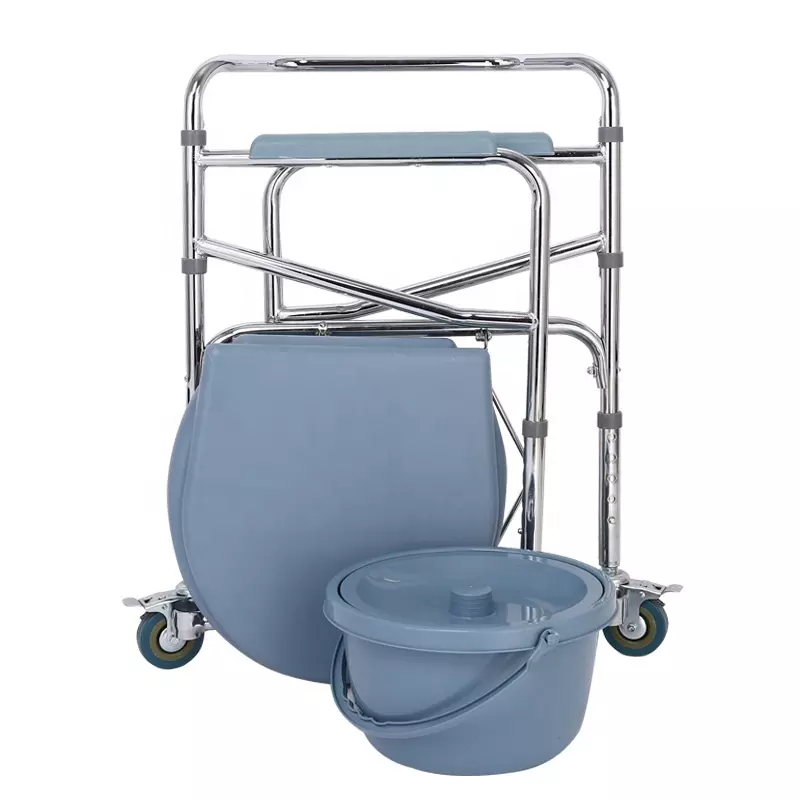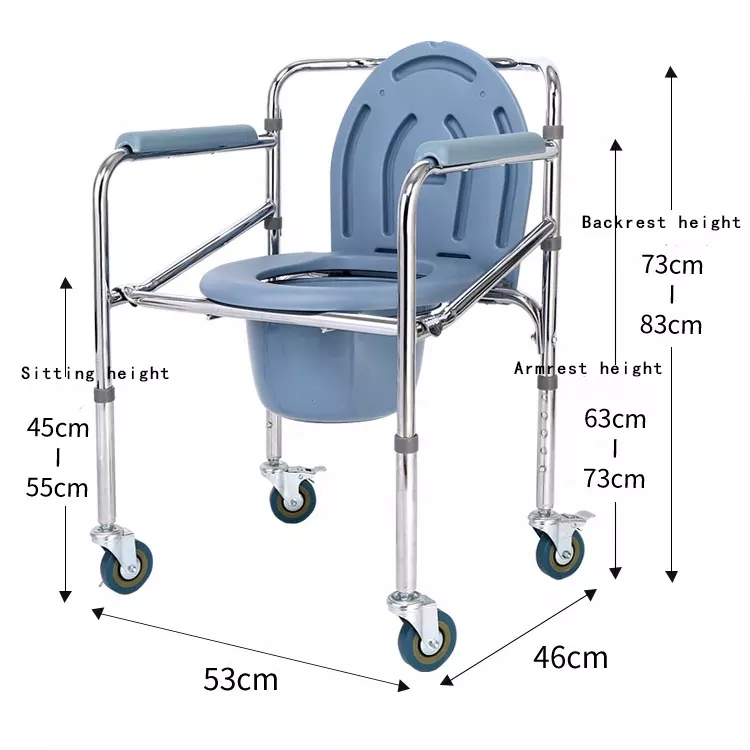 Commode Chair with Wheels
| | |
| --- | --- |
| Name: Commode Chair with Wheels | Uses: Medical Health Care |
| Overall Height: 73cm-83cm | Overall Width: 46cm |
| Material: Stainless Steel | Overall Length: 53cm |
| Folding Size: 18cm*53cm*98.5cm | Seat Height: 45cm-55cm |
| Gross Weight: 9.3kg | Net Weight: 8kg |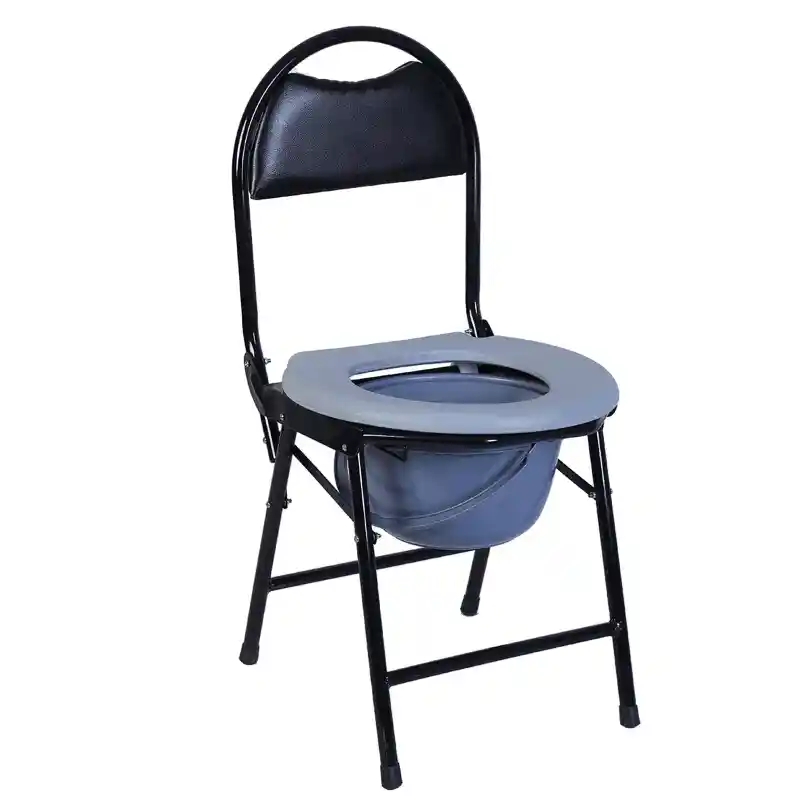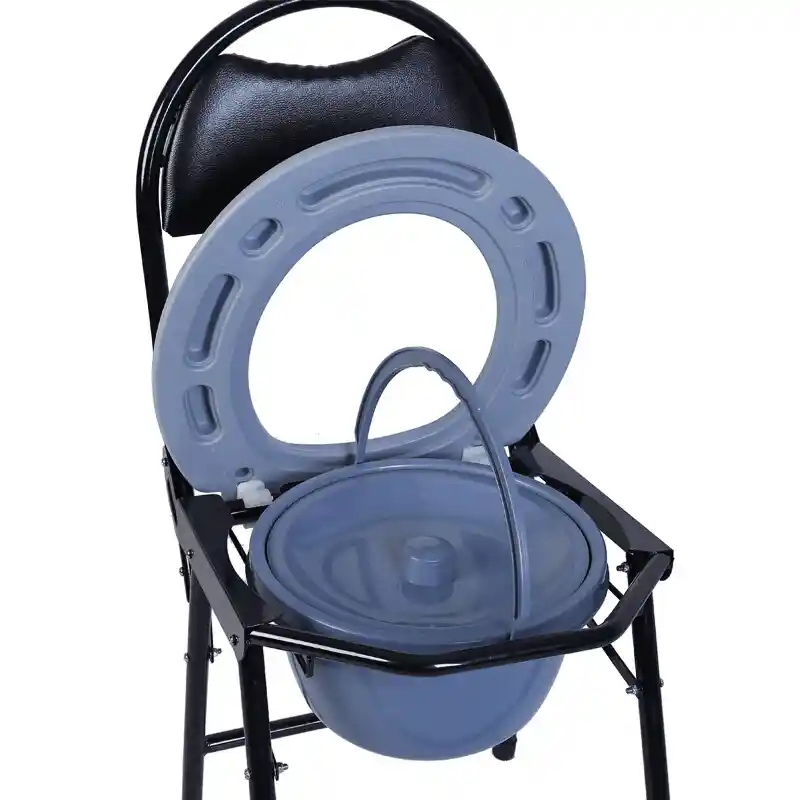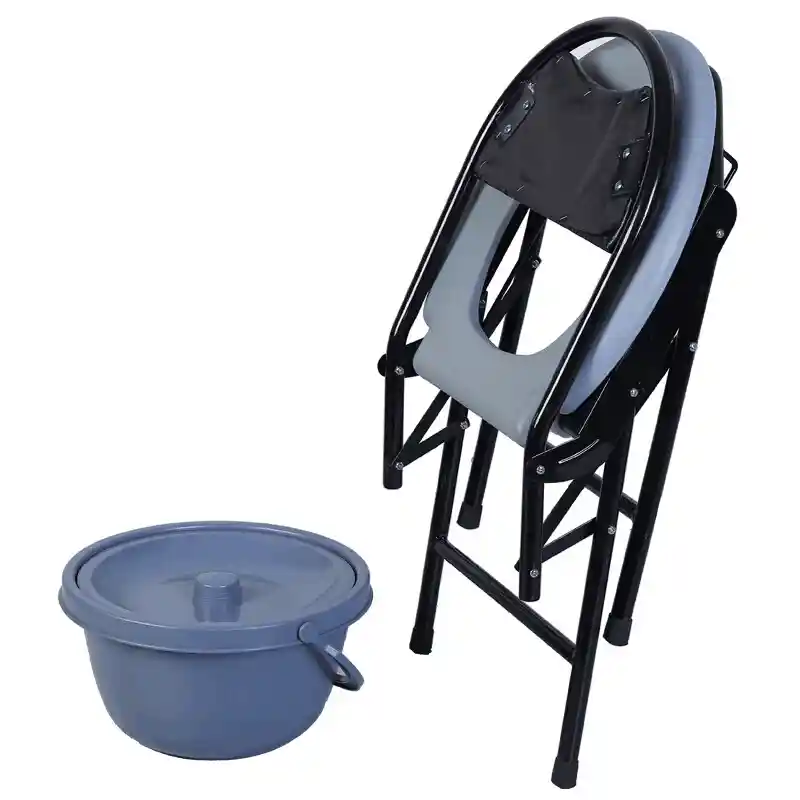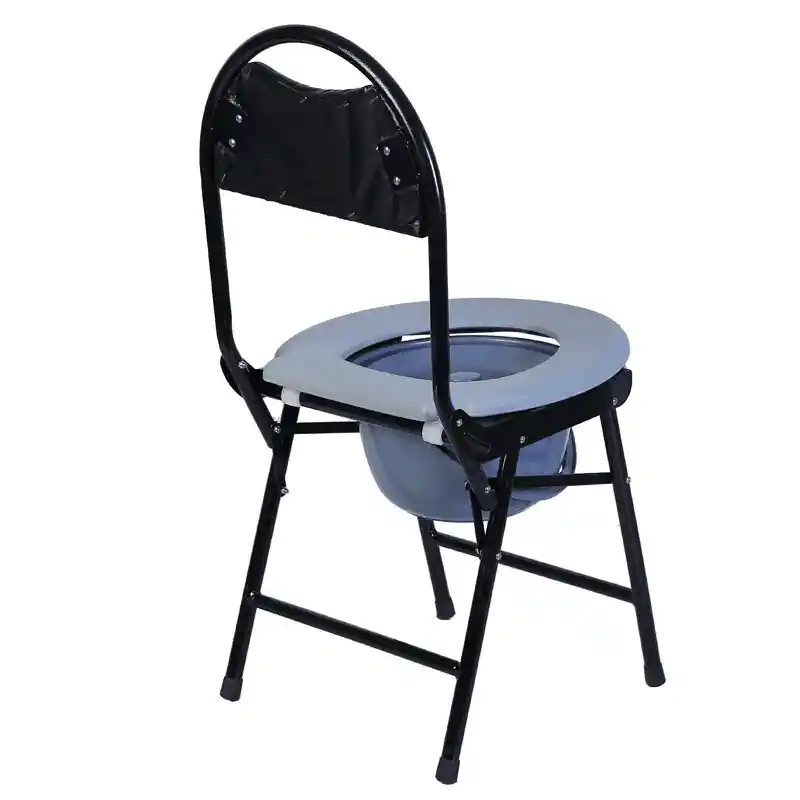 Bedside Commode Chair
| | |
| --- | --- |
| Product name | Commode chairs |
| Material | The main frame is stainless steel tube cover is synthetic leather or waterproof cloth. |
| Overall Size | L440*W340*H750mm |
| Safe loading | 180KGS |
| Feature | Lightweight, Foldable, Movable |
| User | Elderly, Disable, Patients |
| Usage | Hospital, Nursing Home, Outdoor, Home |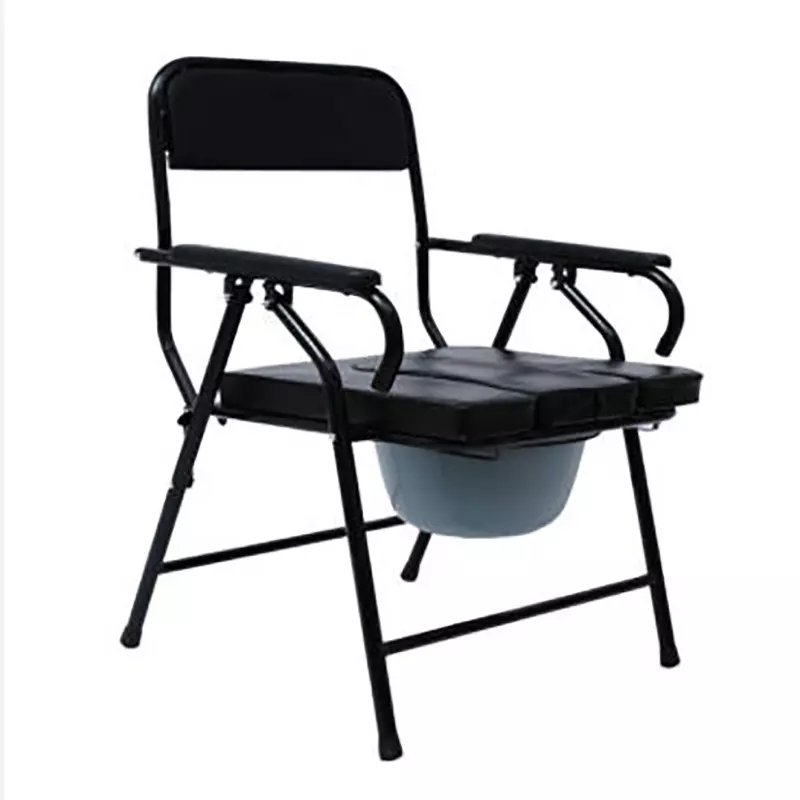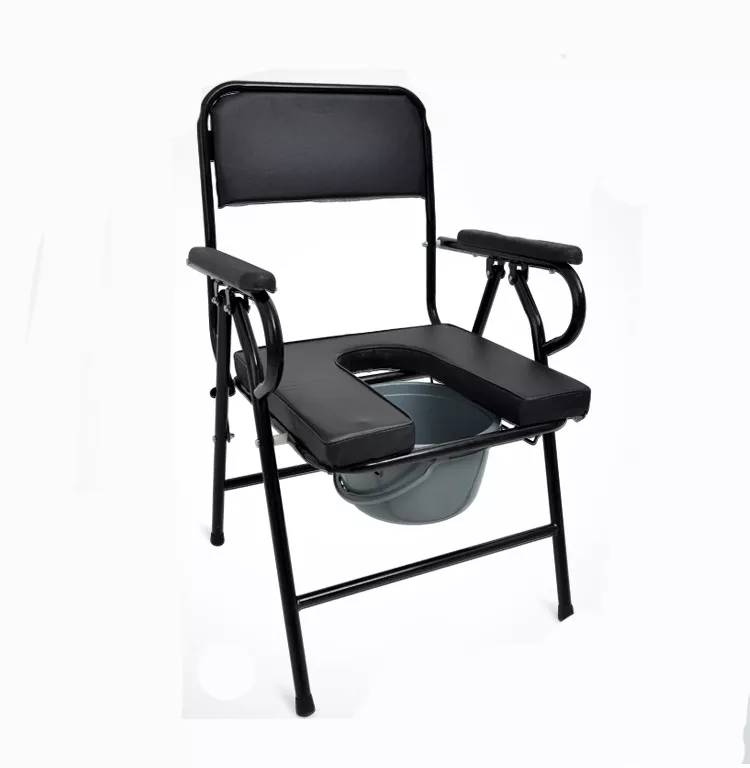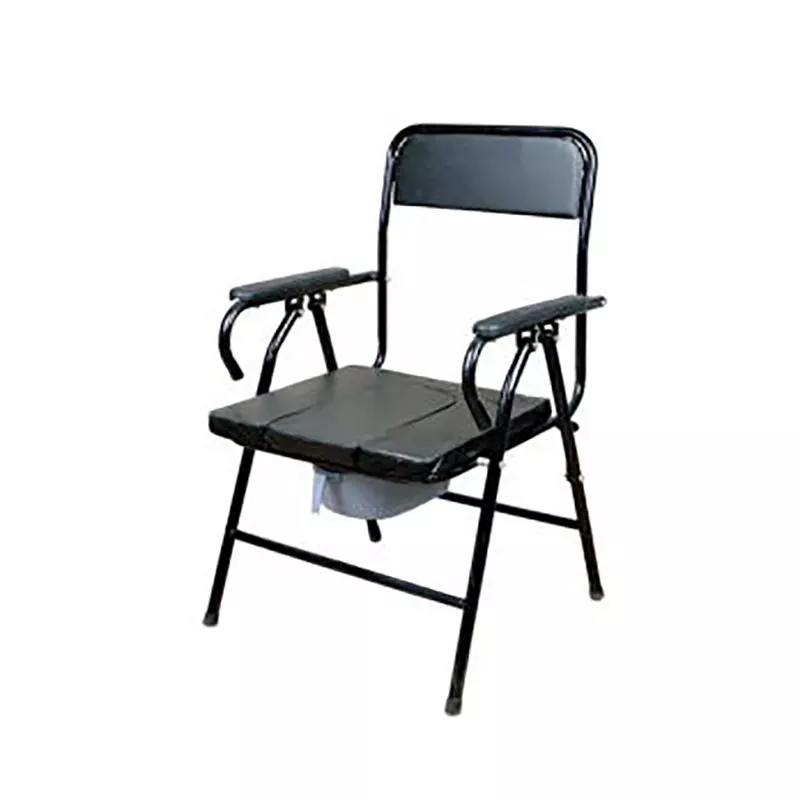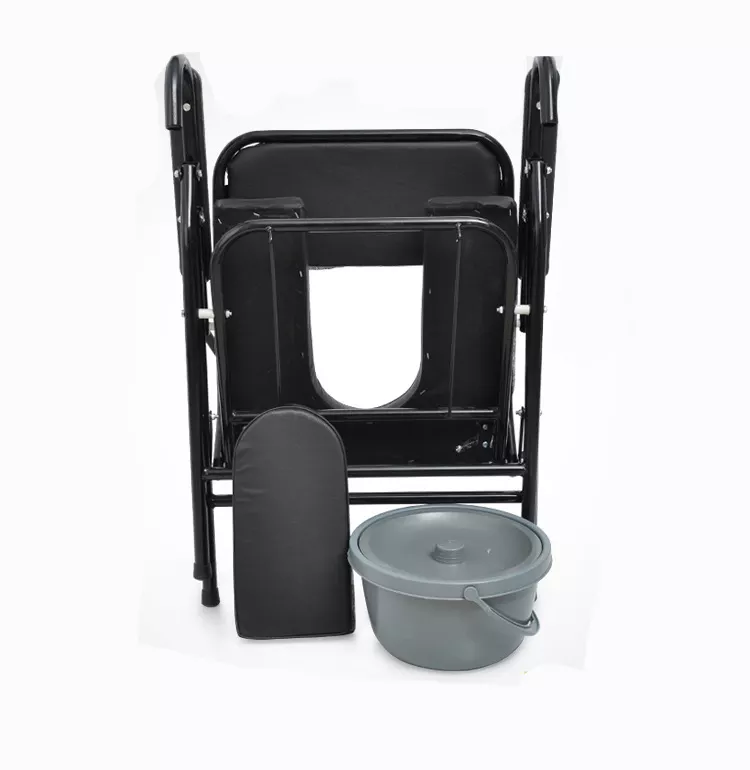 Commode Chair with Armrest
| | |
| --- | --- |
| Product name | Commode Chair with Armrest |
| Material | The main frame is stainless steel tube cover is synthetic leather or waterproof cloth. |
| Overall Size | L540*W550*H900mm |
| Safe loading | 180KGS |
| Feature | Lightweight, Foldable, Movable |
| User | Elderly, Disable, Patients |
| Usage | Hospital, Nursing Home, Outdoor, Home |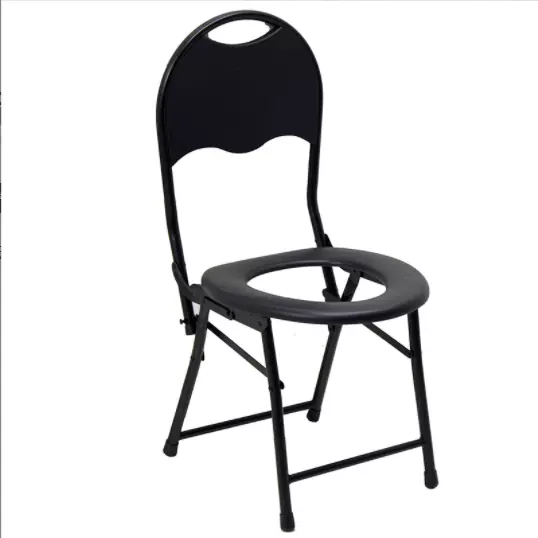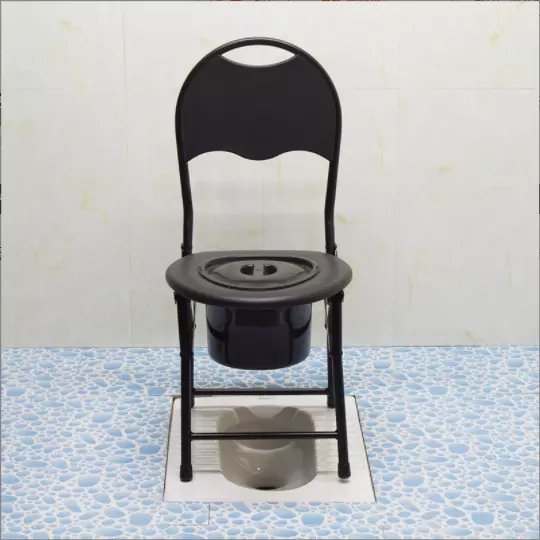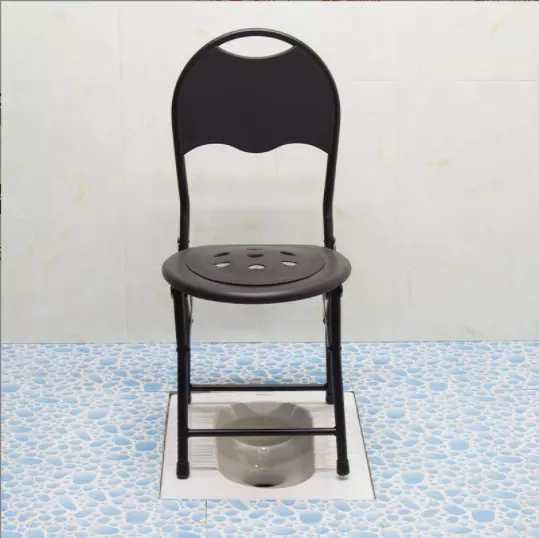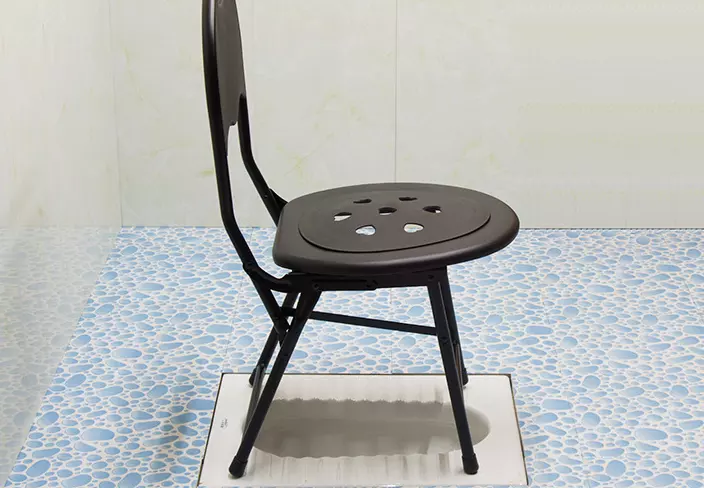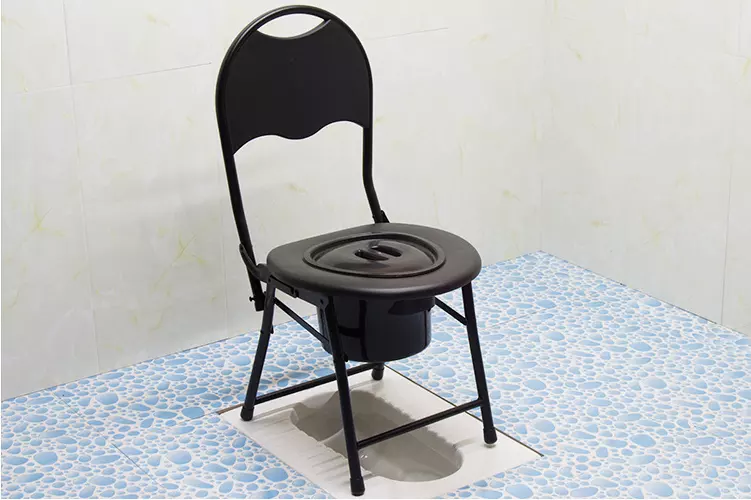 Foldable Commode Chair
| | |
| --- | --- |
| Place of Origin | China |
| | Hebei |
| Brand Name | Tebang |
| Model Number | OIUHT654185 |
| Type | Bathroom Safety Equipments |
| Product Name | Commode Chair |
| Material | Carbon Steel / Rubber / Resin |
| Color | Black |
| Function | Relieve Pain |
| Usage | Disabled Person |
| Packing | Carton |
| MOQ | 50 Sets |
| OEM | Acceptaple |
| Optional | Toilet Access |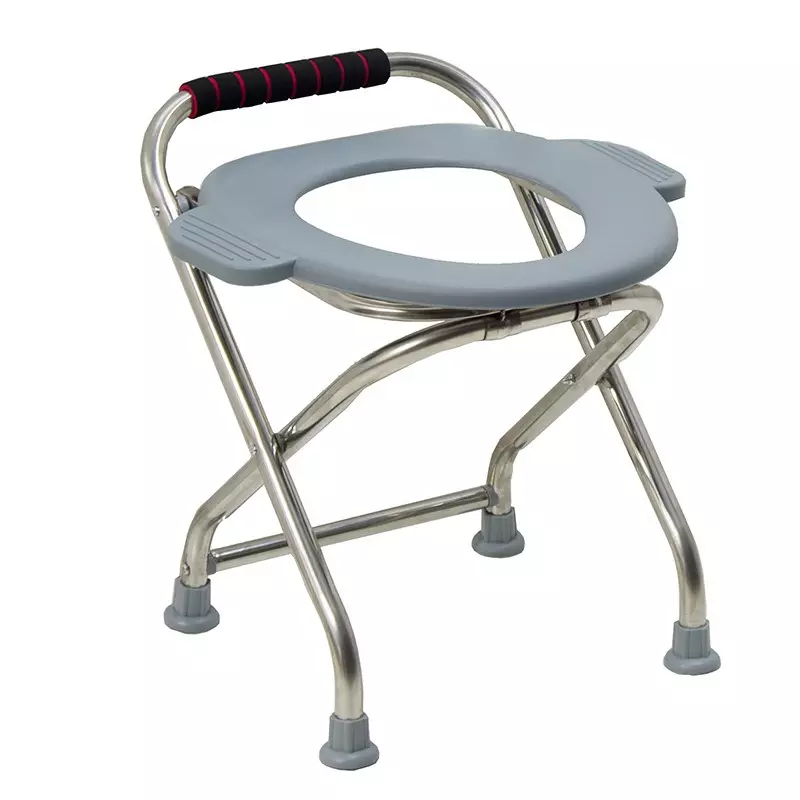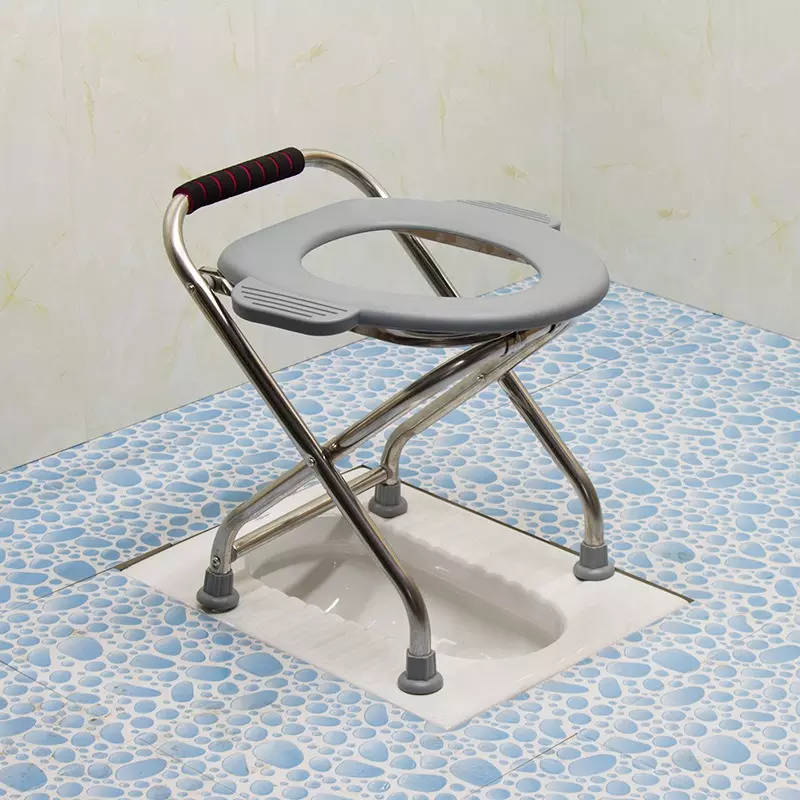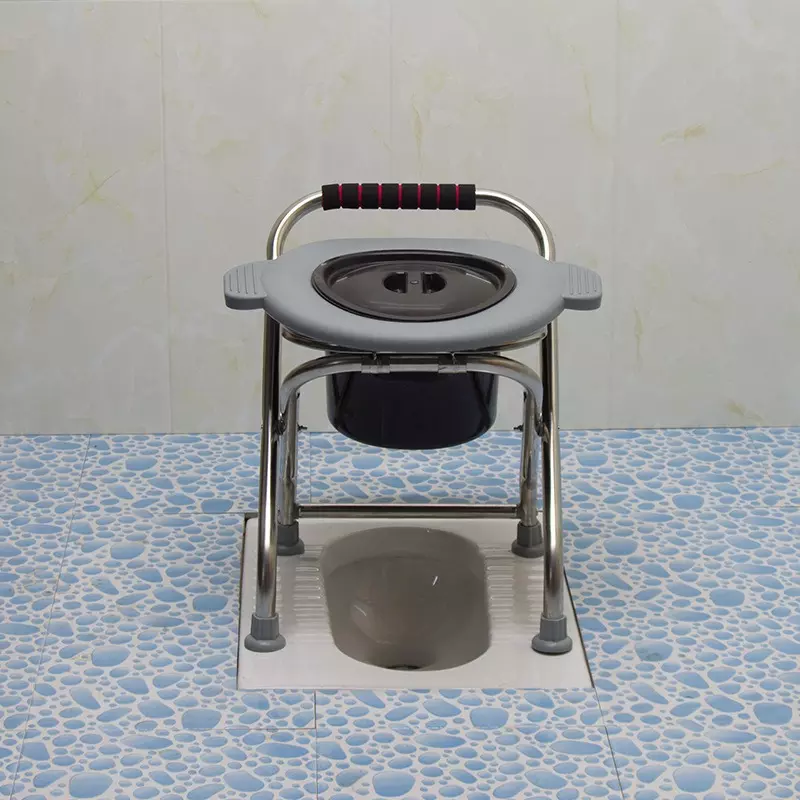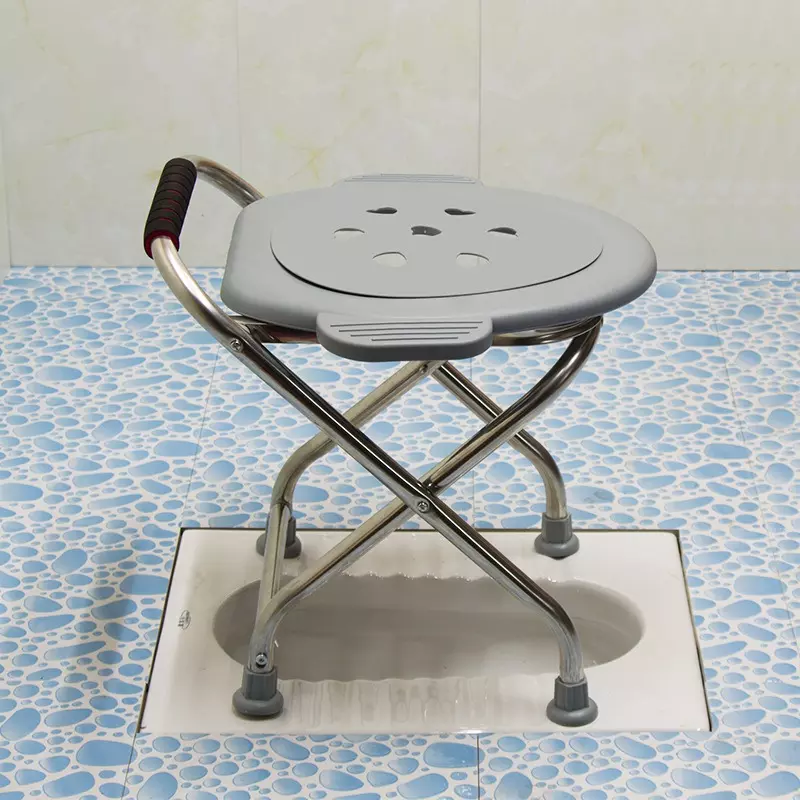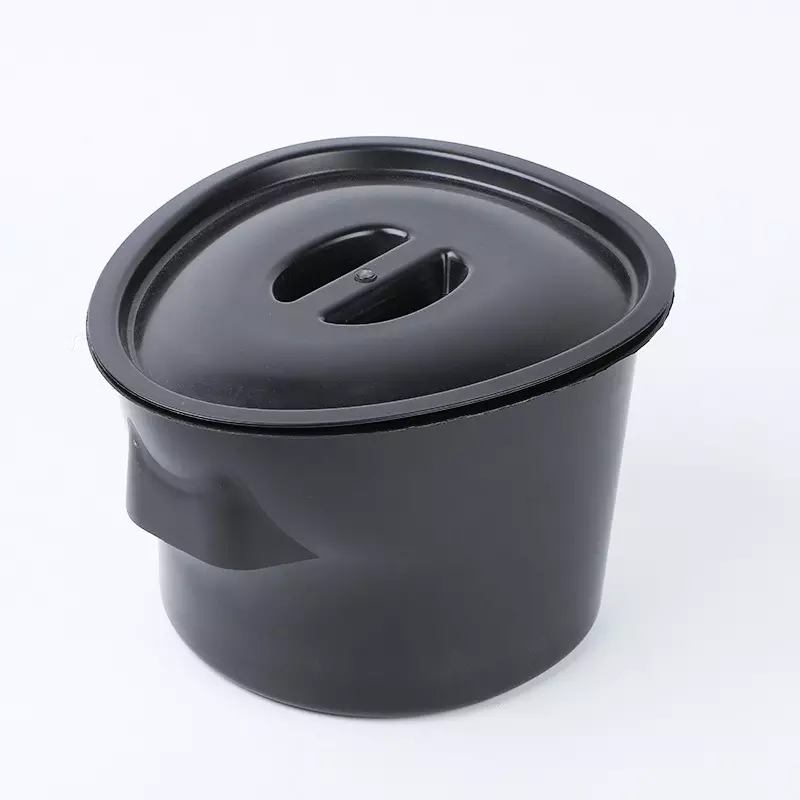 Over the Toilet Commode Chair
| | |
| --- | --- |
| Product name | Over the Toilet Commode Chair |
| Material | The main frame is stainless steel tube cover is synthetic leather or waterproof cloth. |
| Overall Size | L36*W35*H38mm |
| Safe loading | 180KGS |
| Feature | Lightweight, Foldable, Movable |
| User | Elderly, Disable, Patients |
| Usage | Hospital, Nursing Home, Outdoor, Home |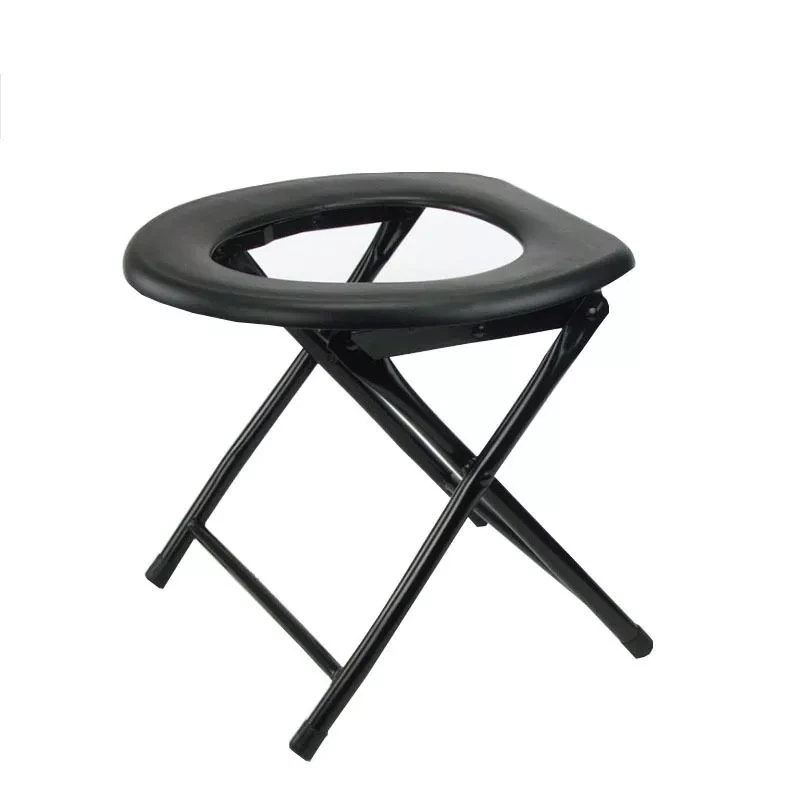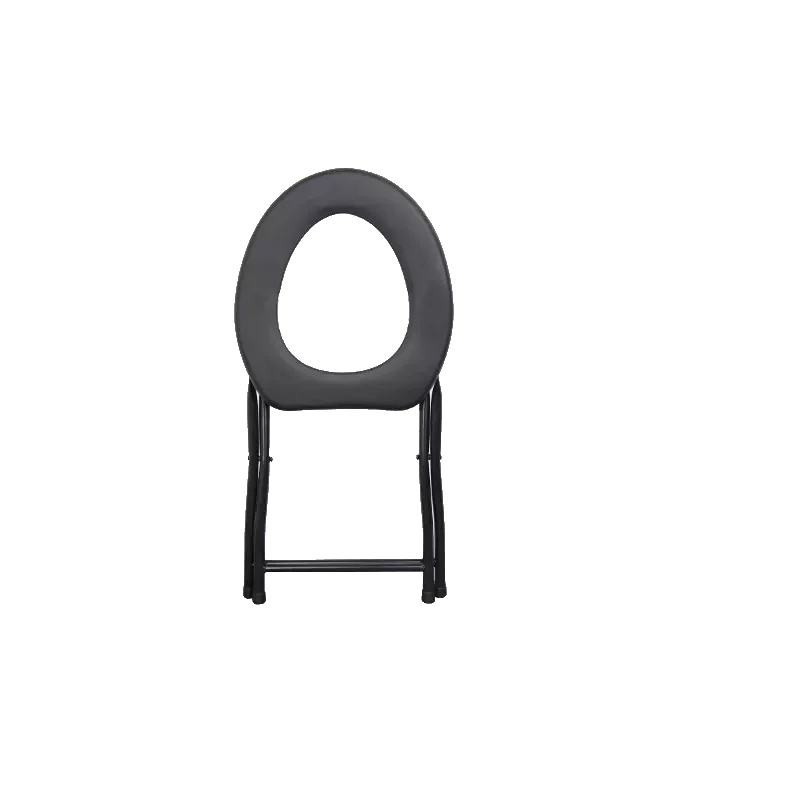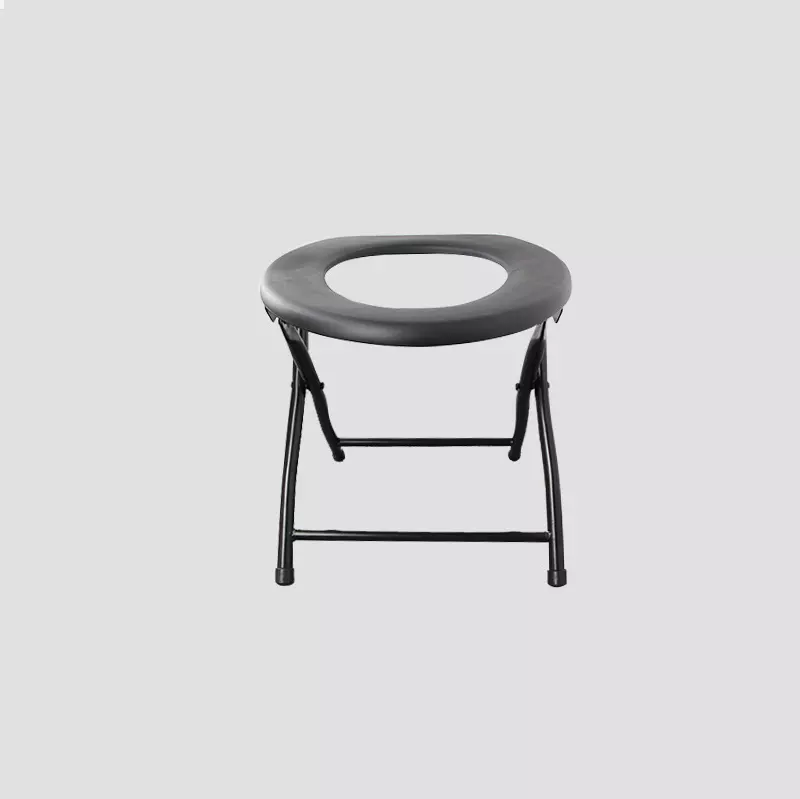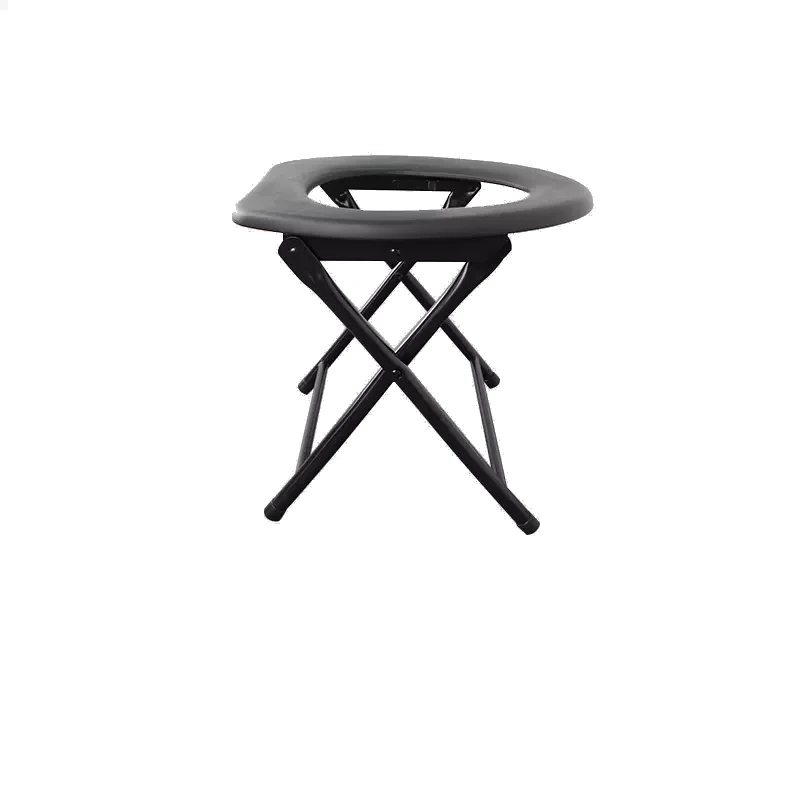 Pregnant Woman Commode Chair
| | |
| --- | --- |
| Product name | Pregnant Woman Commode Chair |
| Item no. | A10-220617002 |
| Material | Metal |
| Size | 36*35*35cm |
| Weight | 1.5KG |
| Packing | 73×27×39cm,10PCS,17KG |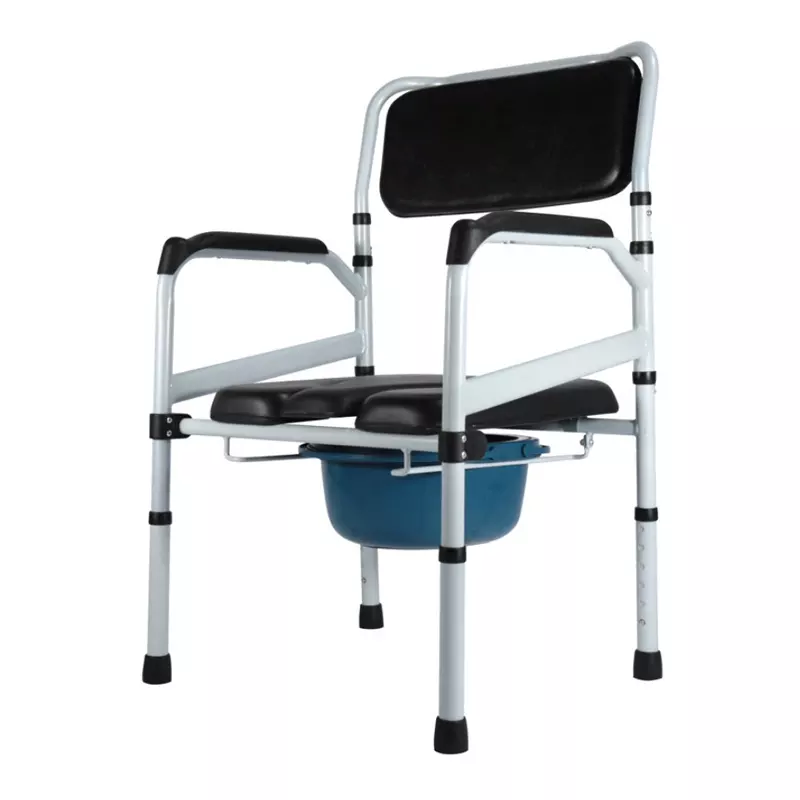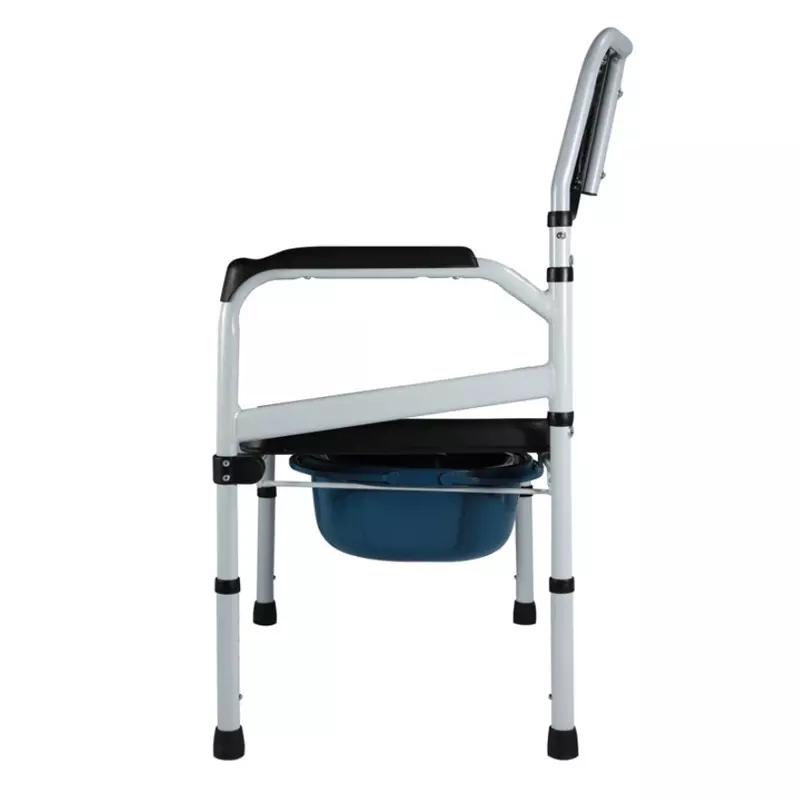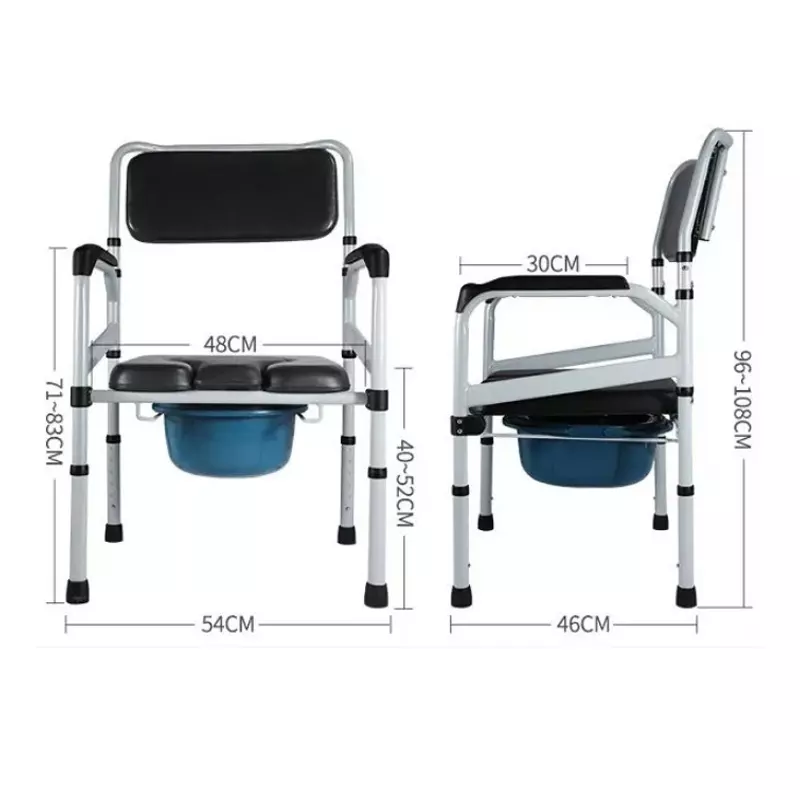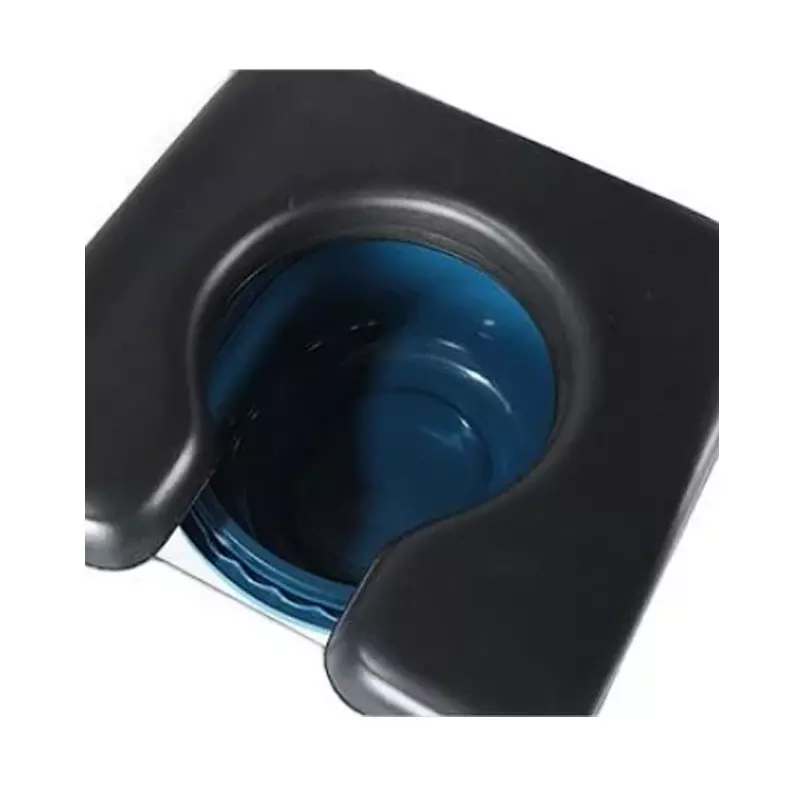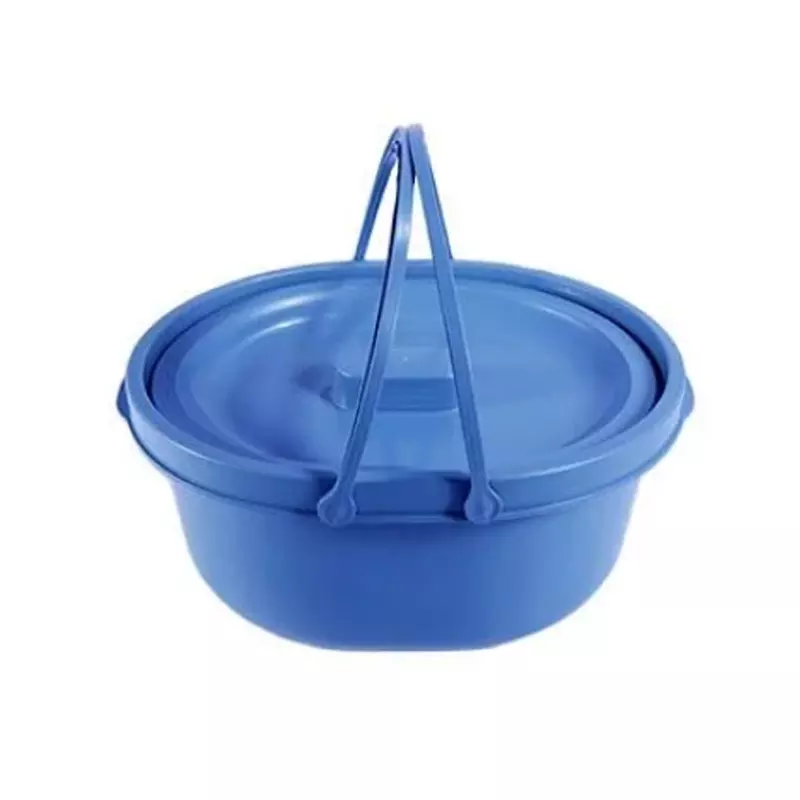 Shower Commode Chair
Product Name
Shower Commode Chair
Model NO.
E-CC14
Style
Modern and Simple
Color
Black
Type
Bathroom Safety Equipments
Brand
Tebang
Function
Assist and Assist People with Reduced Mobility
Feature
Robust and Durable
Specification
54*46*96CM
Origin
China
Production Capacity
5000
Material
PVC,sponge,Aluminum Alloy
ODM OR OEM
Yes
Packing
Packed in cartons
Packing Size
87*55*15CM
MOQ
50PCS
Height
Adjustable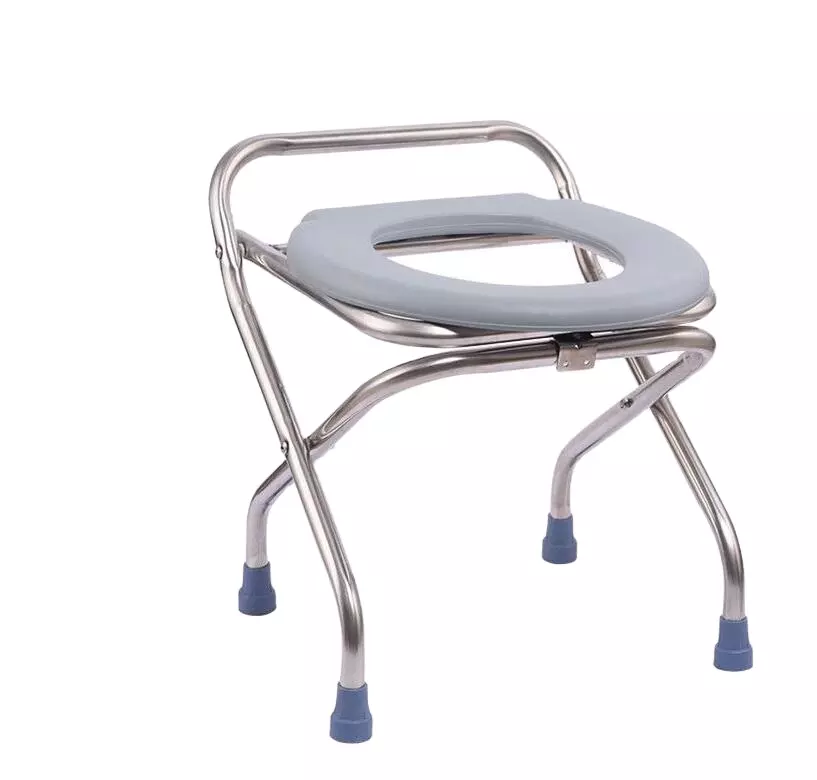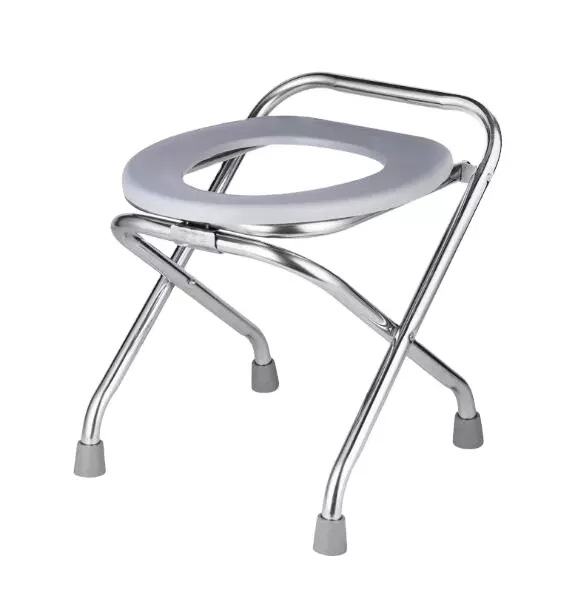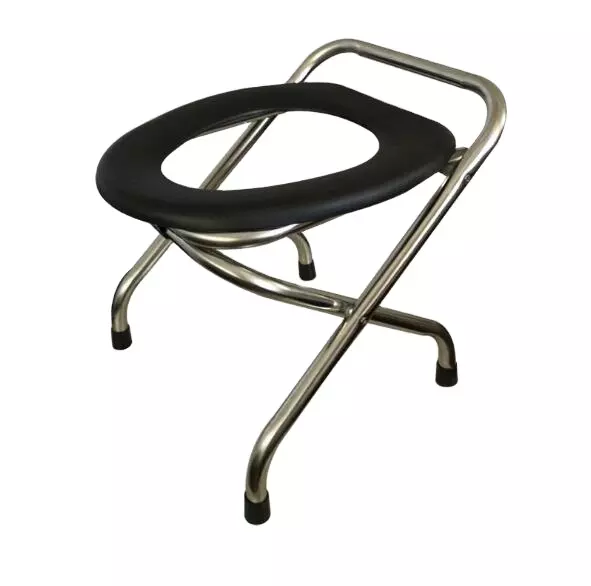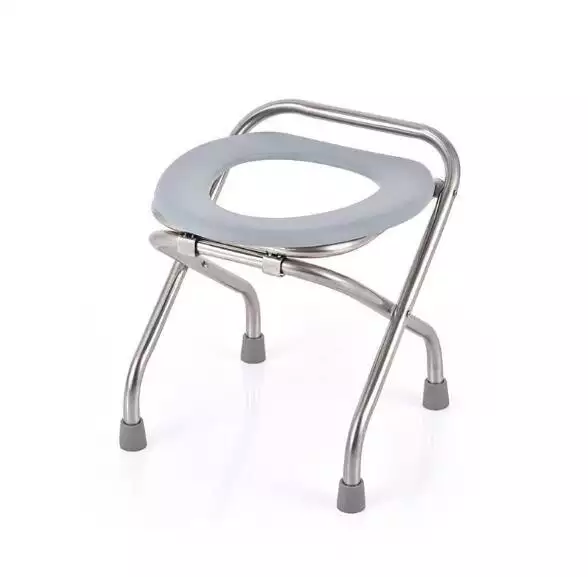 Stainless Steel Toilet Chair
| | |
| --- | --- |
| Product name | Stainless Steel Toilet Chair |
| Material | The main frame is stainless steel tube cover is synthetic leather or waterproof cloth. |
| Overall Size | L44*W41*H75cm |
| Safe loading | 180KGS |
| Feature | Lightweight, Foldable, Movable |
| User | Elderly, Disable, Patients |
| Usage | Hospital, Nursing Home, Outdoor, Home |