Benefits of U Shaped Memory Foam Neck Pillow
1. Great Contouring and Support
Memory foam Neck Pillow is known for its ability to both conform to the shape of your head and provide ample cushioning while maintaining its original shape when not in use. This prevents your head from sinking in too deeply like it would in a regular pillow. It's made to distribute weight evenly, avoiding unnecessary strain on the neck and spine for back sleepers and side sleepers.
2. Pressure Point Relief
A contoured memory foam pillow makes for a great pillow that offers pressure relief to pressure points in the neck, shoulders, and back area, unlike traditional pillows. Its conforming nature cradles your neck to save it from taking awkward and uncomfortable turns. But if you find yourself with neck pain, you may have to try changing your sleeping position.
3. Spine Alignment
With cervical support in place, memory foam bed pillows allow the spine to follow suit. The spinal alignment then lets your body relax properly – giving you the opportunity to heal and regenerate whilst in bed, preventing back pain. Now that sounds like a good and productive snooze!
4. May Help with Snoring
For the same reasons above, a good sleeping posture, spinal alignment, and neck support can keep the airways open through the night. When the head and neck are aligned with the spine, the air passages also stay aligned and remain open to allow for the proper functioning of the respiratory tract. With uninhibited airflow to the lungs, you can stop snoring and prevent the onset of sleep apnea.
Memory foam neck pillow materials are naturally hypoallergenic that hinder the growth of bacteria, which leads to moulds and dust mites. In comparison to other types of neck pillows like wool pillows, feather pillows, cotton pillows, and down pillows, memory foam will not release any 'micro-fluff' into the air that could be potentially inhaled. For severe allergy sufferers, this might be their dream pillow.
6. Easy Maintenance
Unlike regular pillows, you can easily care for your memory foam pillow. Just remove the machine-washable cover – if applicable – and spot-clean the pillow for any stains. Voila! A pillow as good as new.
7. Durable
The best memory foam neck pillow, ones made out of whole memory foam rather than shredded memory foam pillows, will have a higher density than regular pillows – making them more durable options. Pillows made of cheap materials can possibly last only for a minimum of six months, while you can have a memory foam pillow for up to three years.
Isn't it just ideal? A hypoallergenic, easy-maintaining, and durable neck pillow all in one that also gives you a good night's sleep—that's already less washing for you, pillow-wise anyway.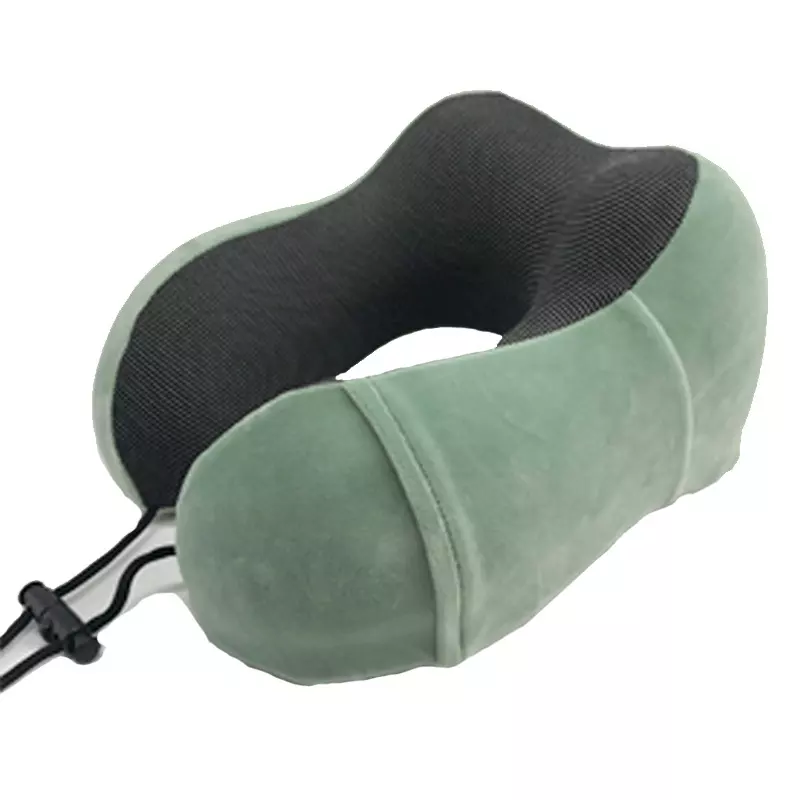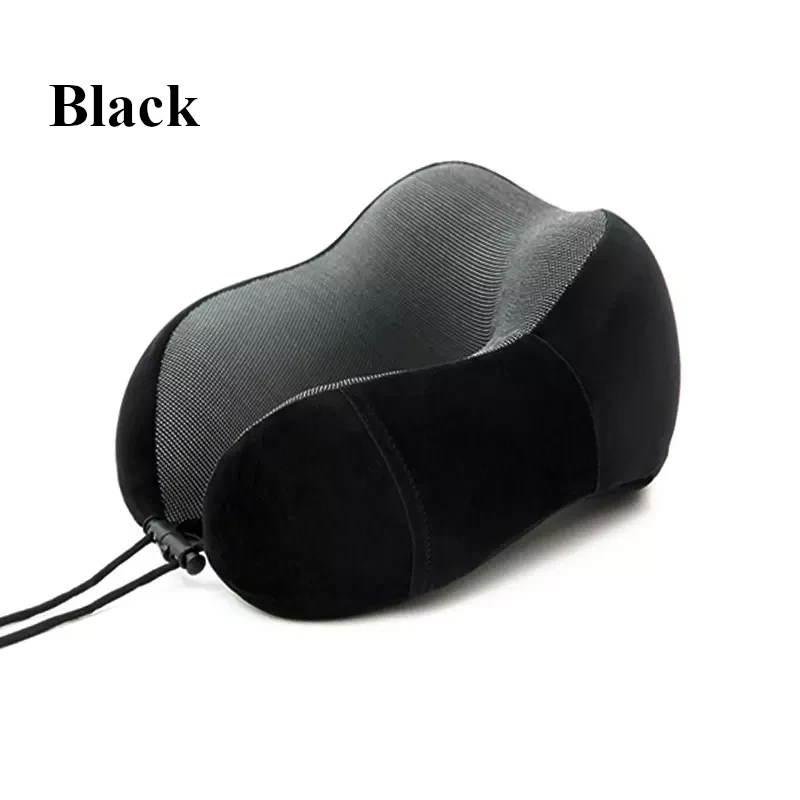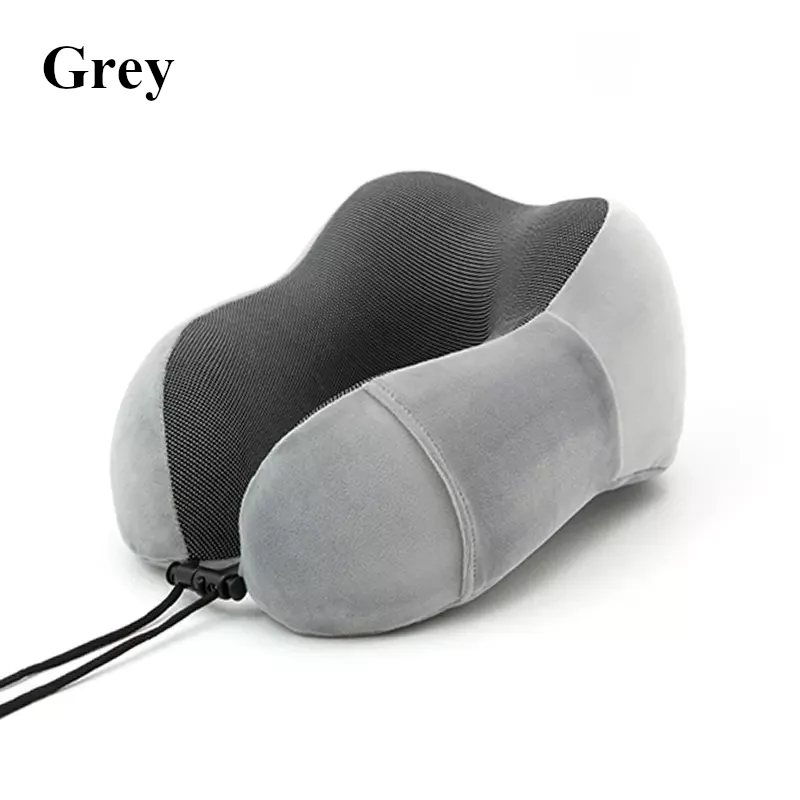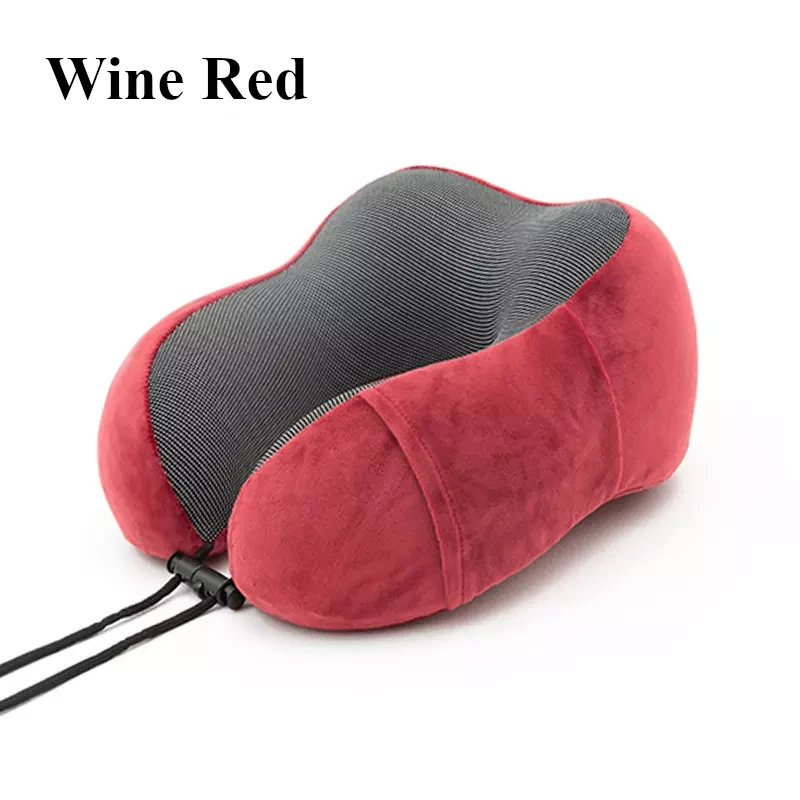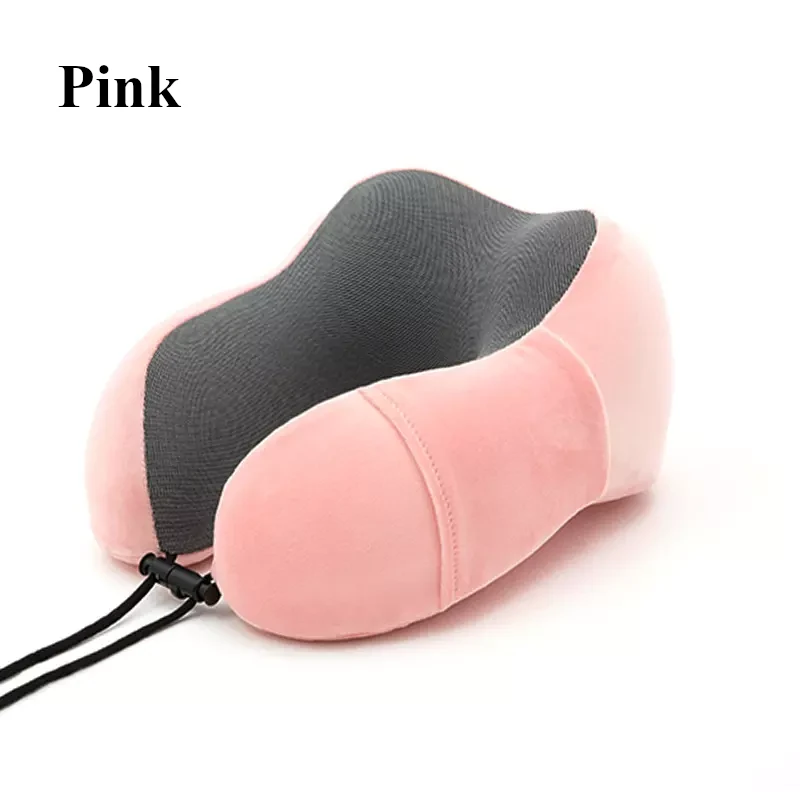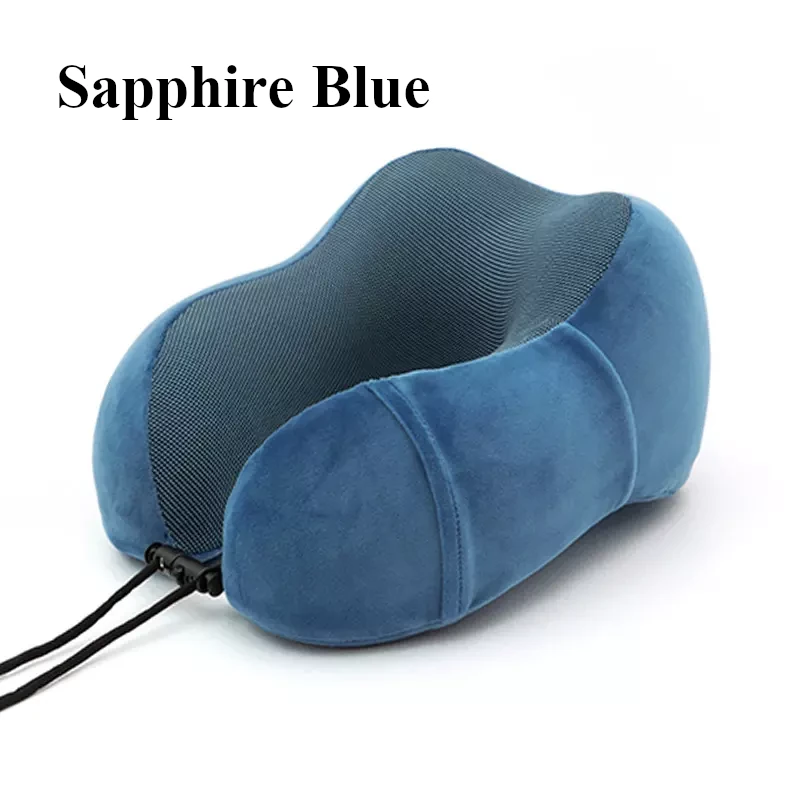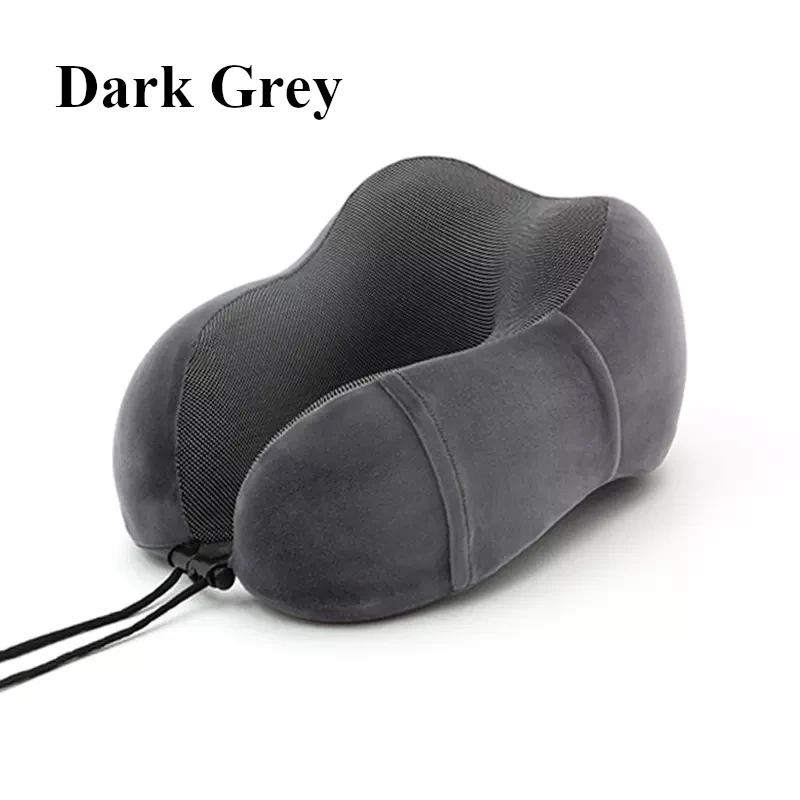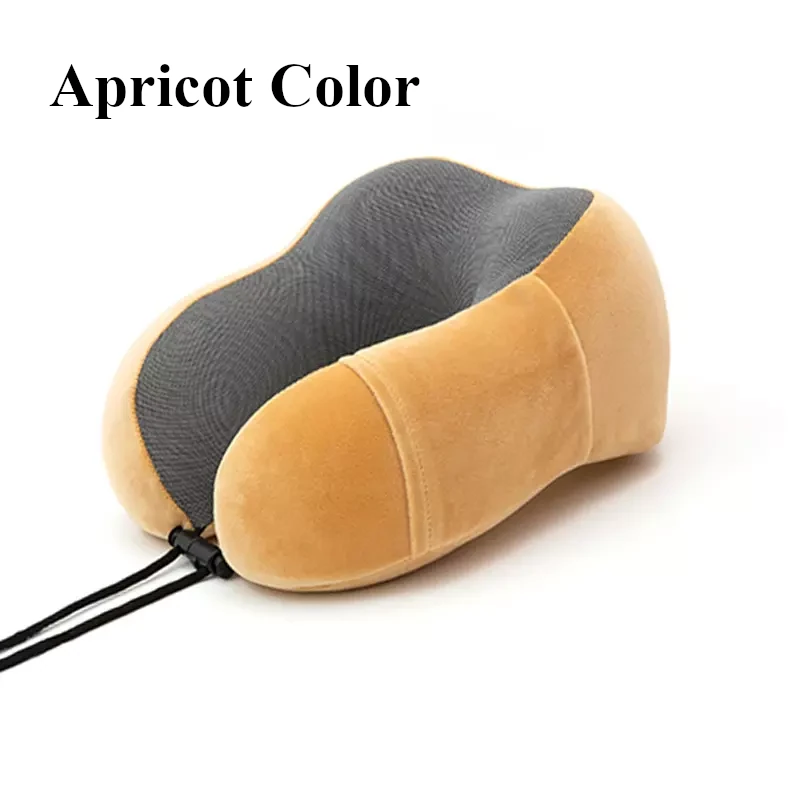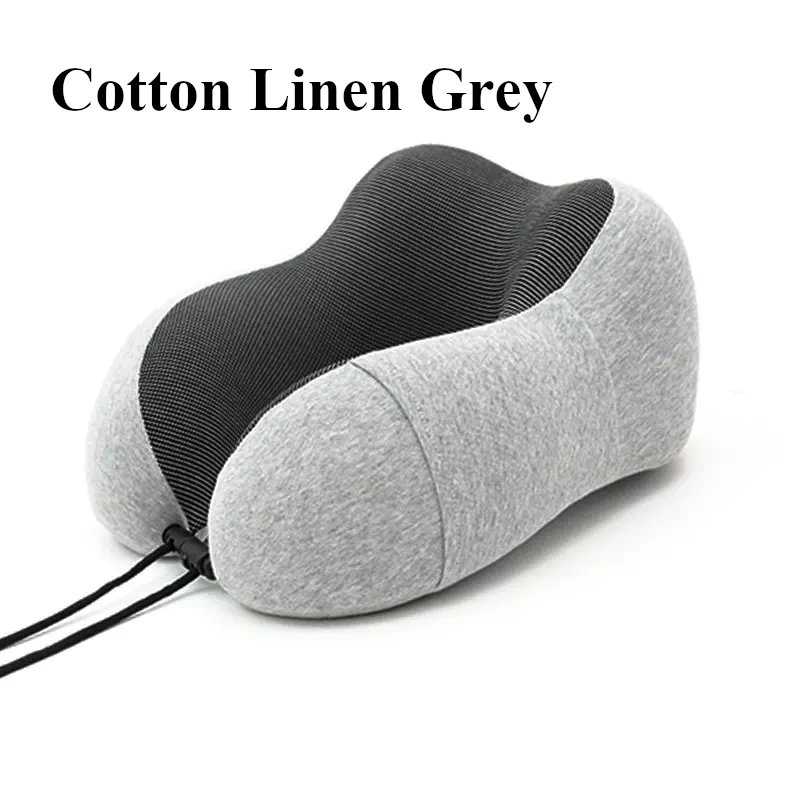 U Shaped Neck Pillows
| | |
| --- | --- |
| Place of Origin | China |
| | Hebei |
| Brand Name | Tebang |
| Model Number | IUGYG6548 |
| Material | 100% Polyester |
| Feature | Folded, Memory |
| Filling | Memory foam |
| Shape | U-Shape |
| Fabric Count | 60 |
| Thread Count | 400TC |
| Weight | 0-0.5 kg |
| Size | 28*14*30cm |
| Season | Everyday |
| Product Name | U SHAPE PILLOW |
| Color | Customized Color |
| Logo | Customized Logo |
| Usage | Indoor and Outdoor |
| Type | Contour Neck Pillow |
| Feature | Anti-Static, Cooling, Massage |
| Size | 28*14*30 cm |
| Function | Protect the cervical spine |
| Age Group | Adults |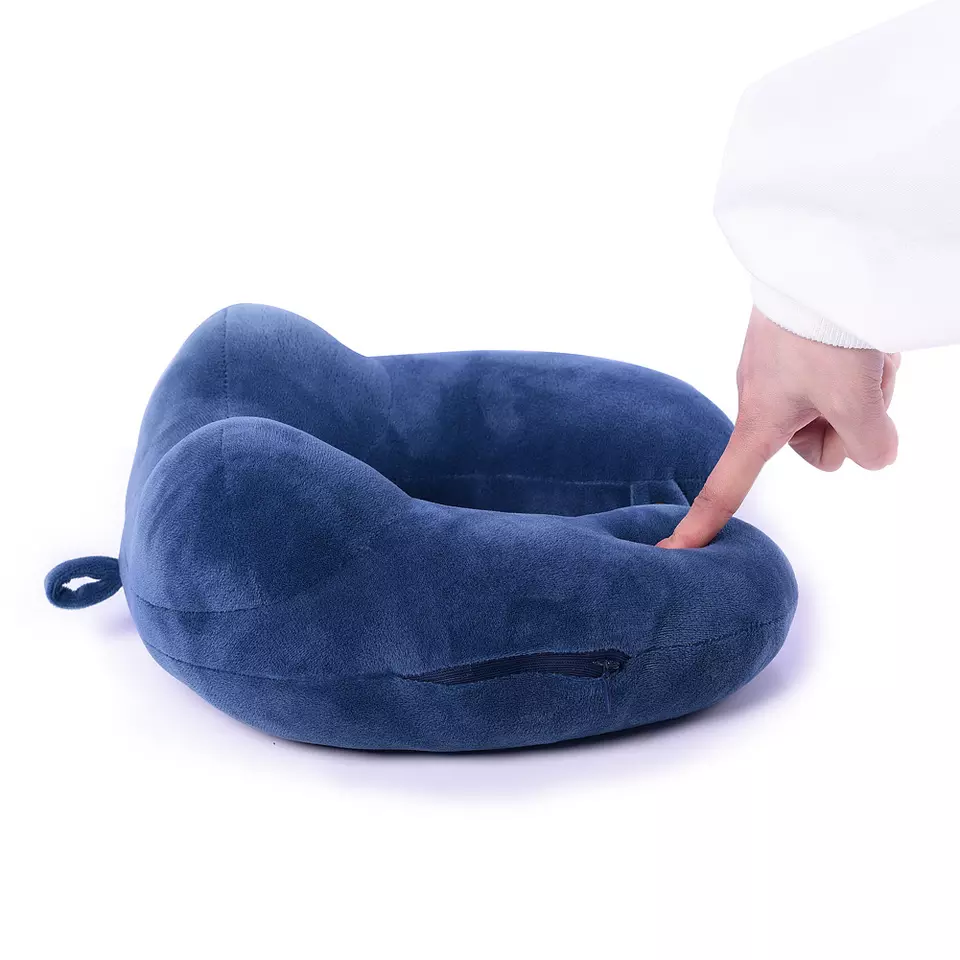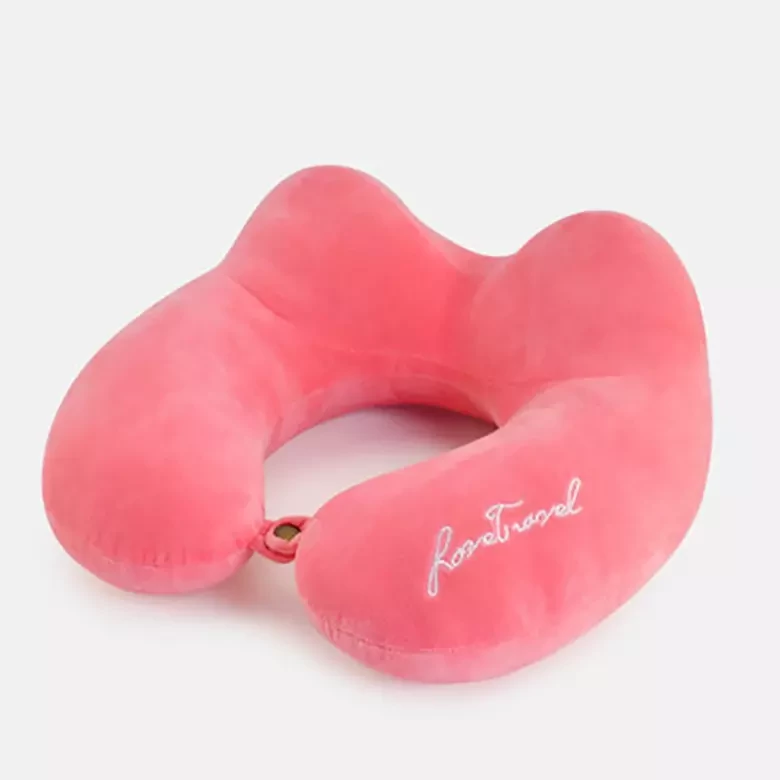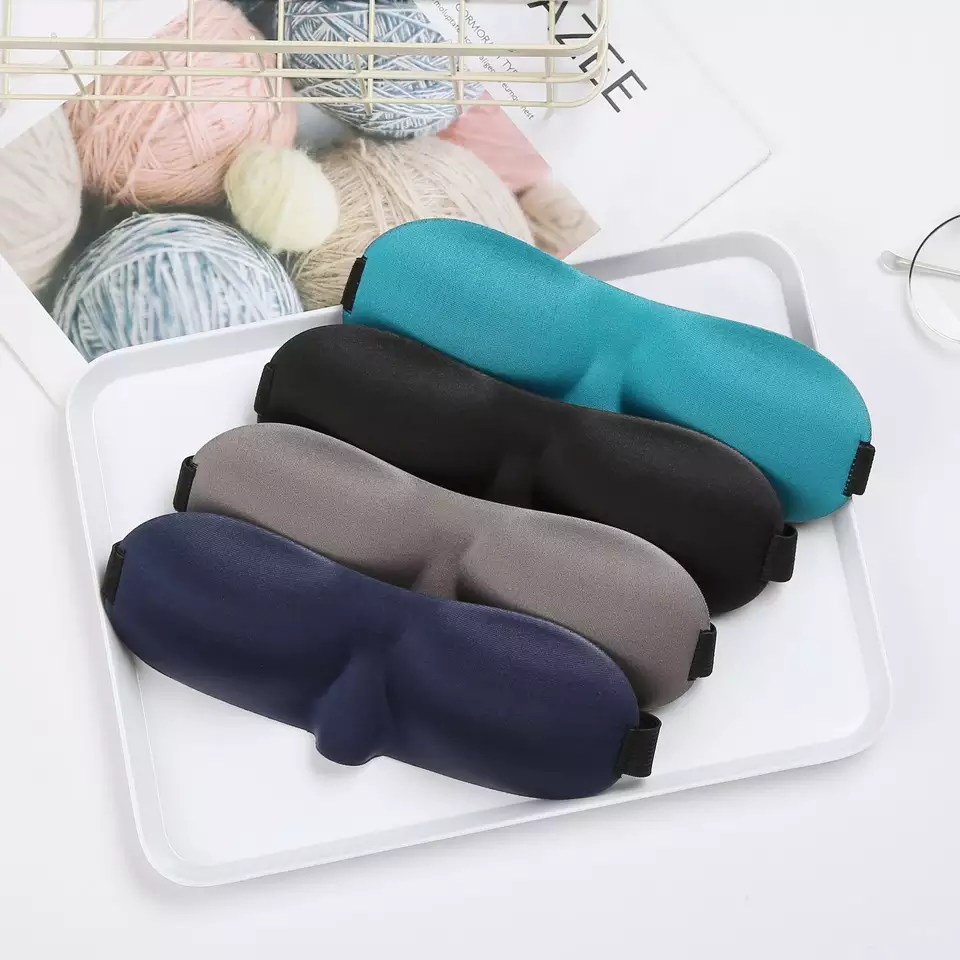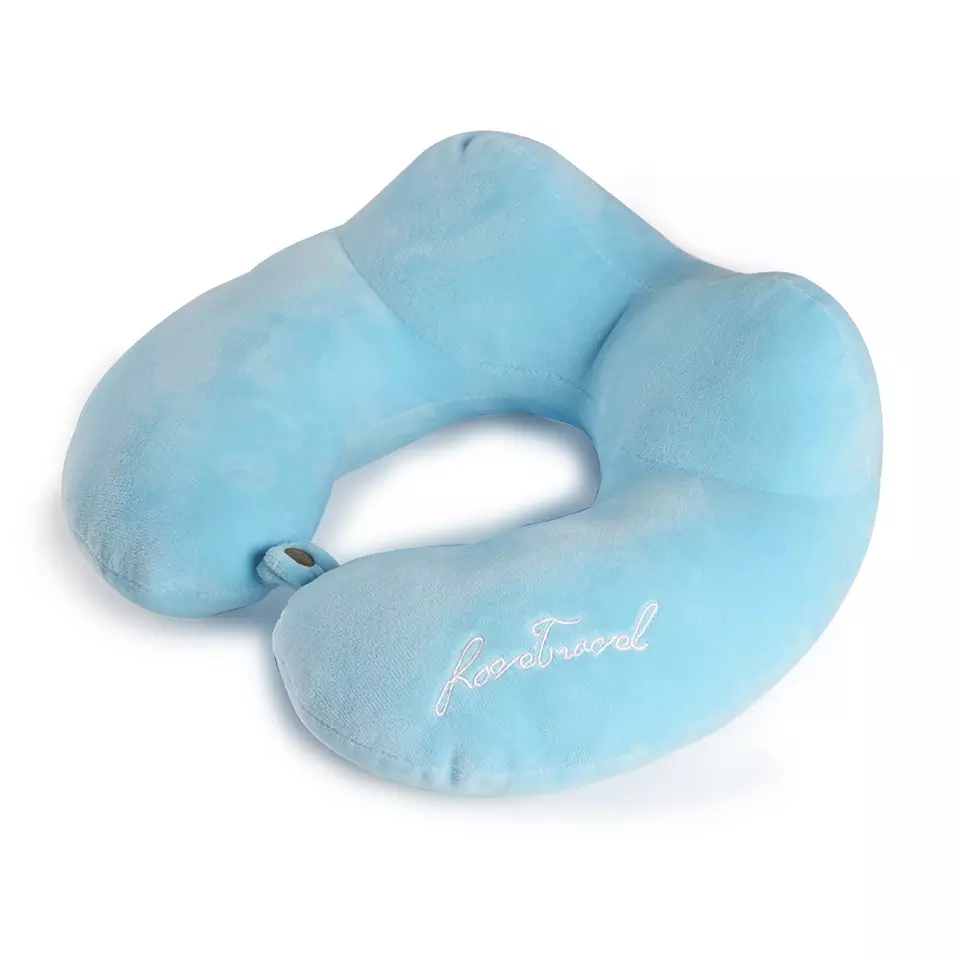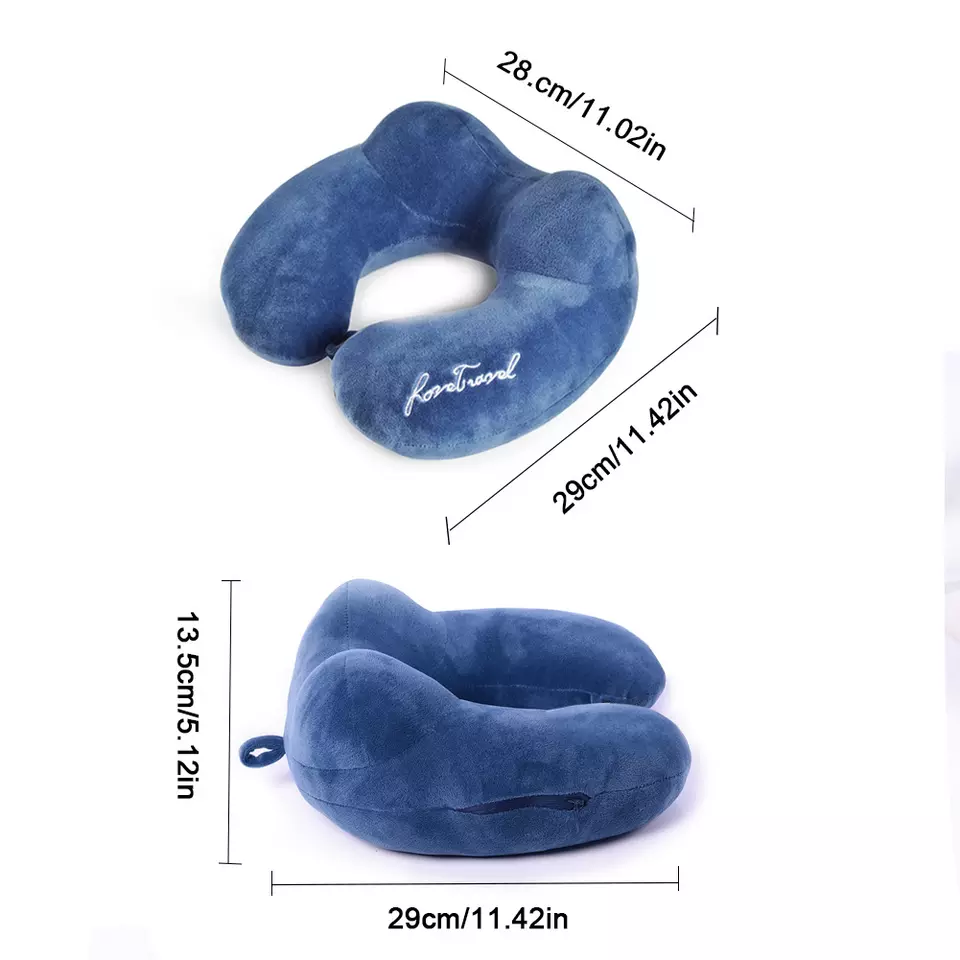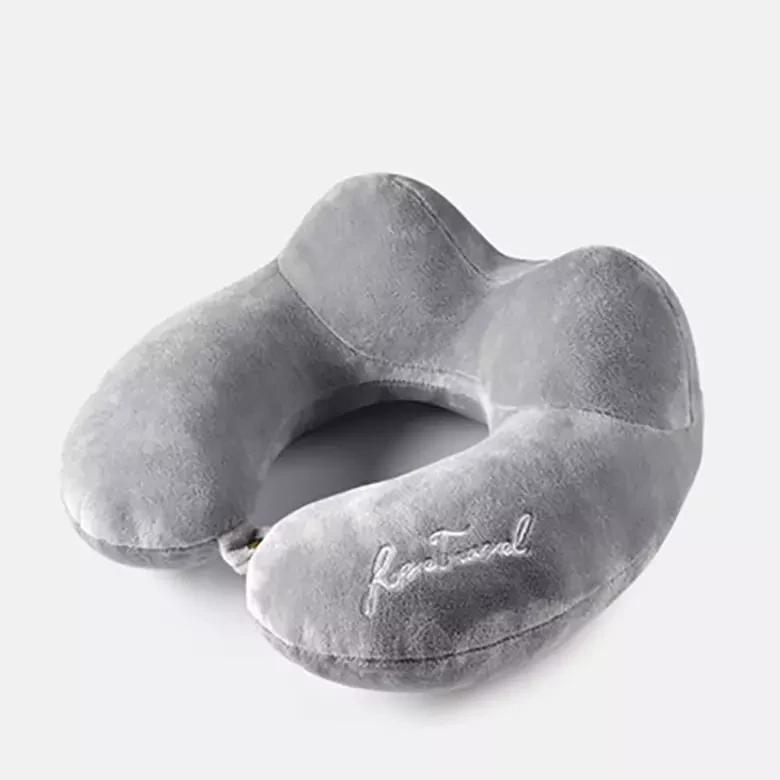 Memory Neck Pillows
| | |
| --- | --- |
| Place of Origin | China |
| Brand Name | TEBANG |
| Model Number | PD1 |
| Material | Velour |
| Applicable People | Universal |
| Product name | U-shaped pillow |
| Color | colorful |
| Function | Body Healthcare Massage |
| Size | one Size |
| Logo | Accept Customized Logo |
| Usage | Relief your stiff neck |
| Feature | Personal Health Care |
| MOQ | 50 pieces |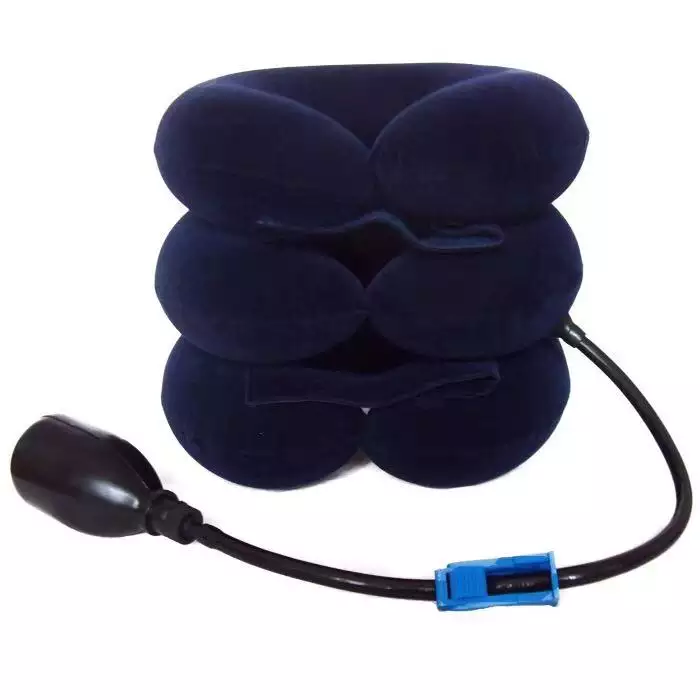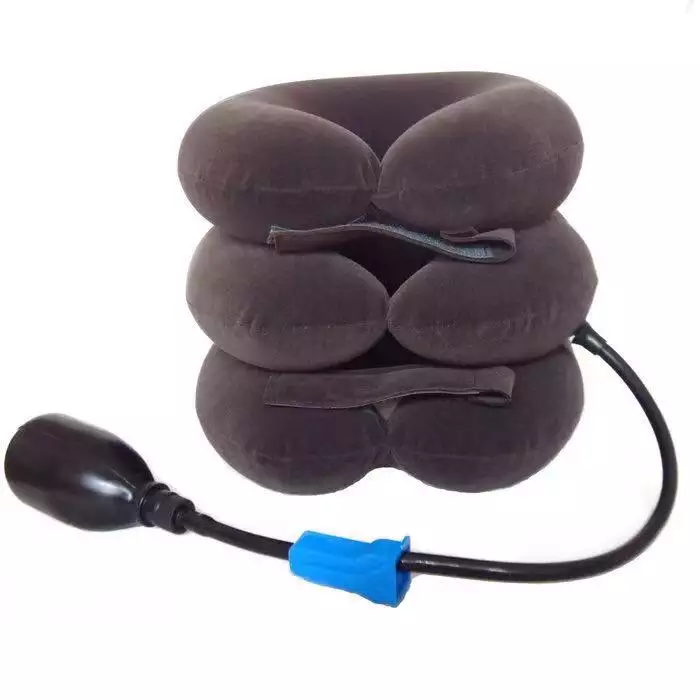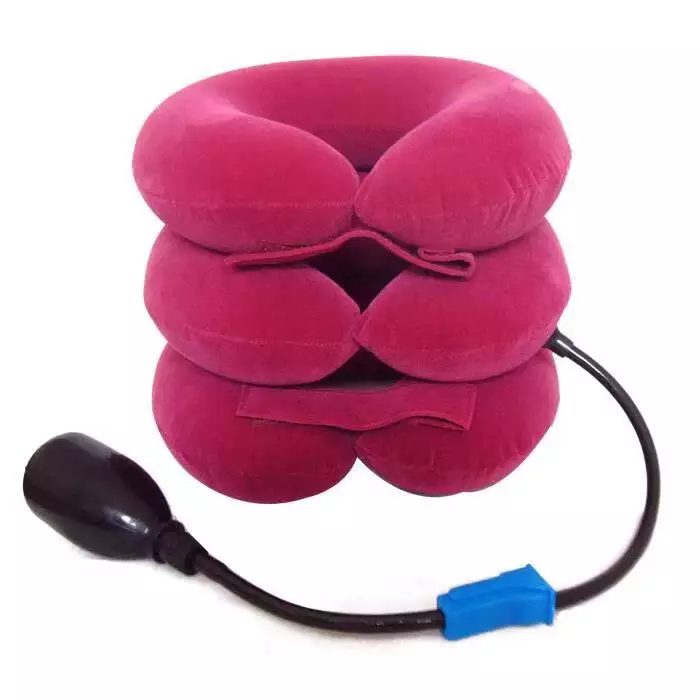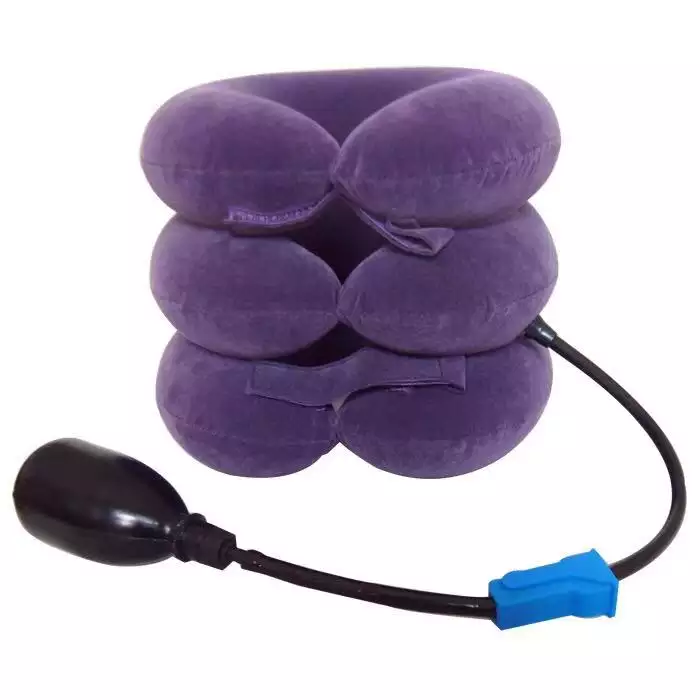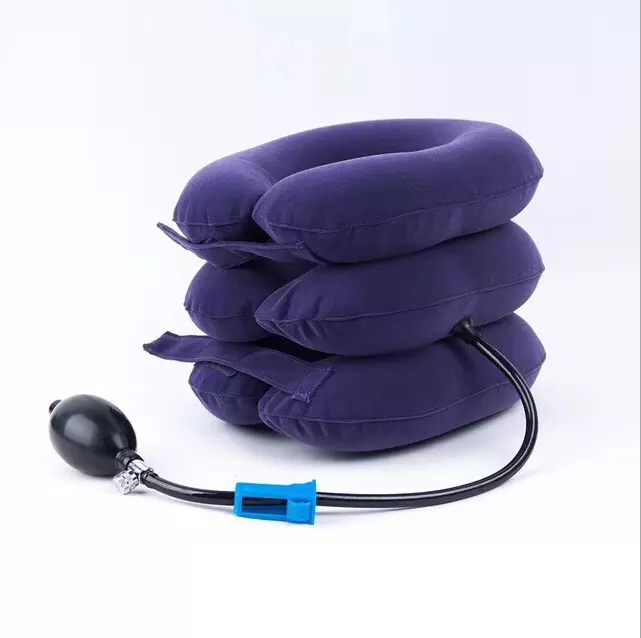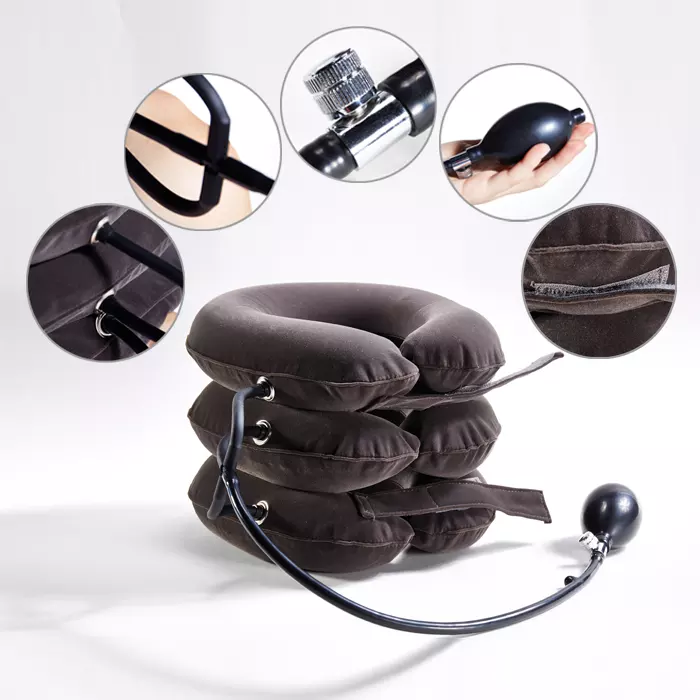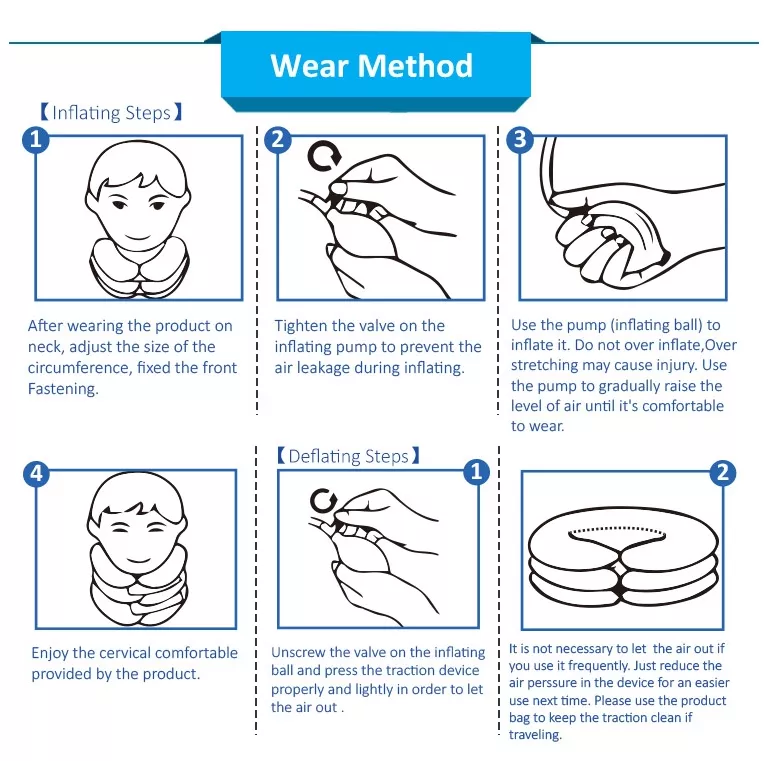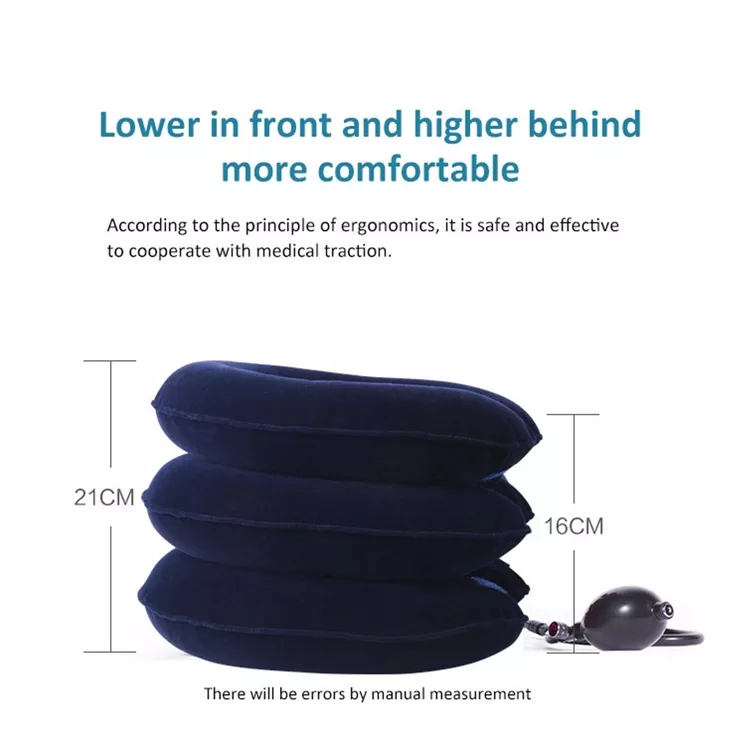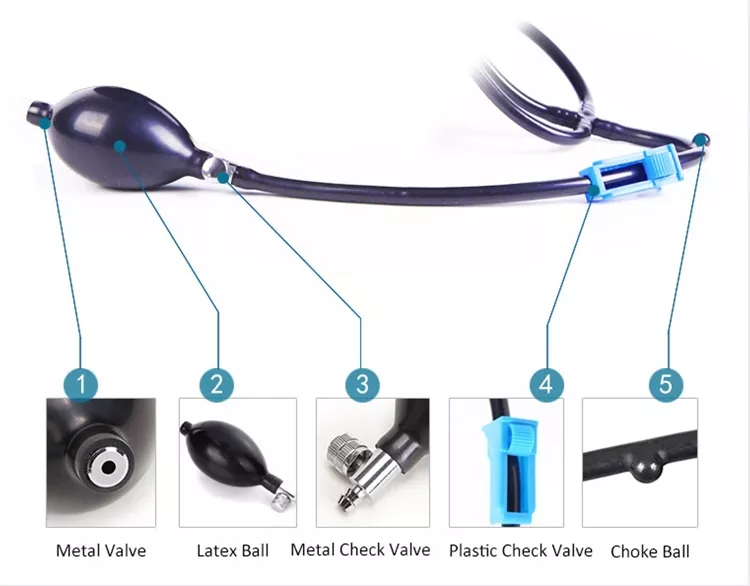 Inflatable & Adjustable Neck Stretcher
| | |
| --- | --- |
| Range of traction | 0-300N |
| Traction stroke | Front:16cm, Behind:21cm |
| External material | Flocking cloth |
| Airbag material | PVC |
| Product size | 27*25*21CM |
What is Neck Stretcher?
Neck therapy cervical vertebra tractor is a cervical traction device that can stretch and relax the neck and shoulder muscles while improving your spinal posture.
Use the three-channel hand pump to quickly inflate the neck comforter. Fully inflated, the neck comforter will support the weight of the head, reducing stress on the neck and shoulder muscles while promoting better posture. At the same time, it will stretch the muscles and decompress the spinal discs of the cervical spine. The neck comforter can be adjusted to your own comfort and does not require battery, chemicals or drugs. It is portable, safe, painless and easy to use.
Neck Stretcher Feature:
1,Three-channel hand pump:three-layer airbag, three-tube design, faster and more convenient.
2,The three-layer airbag is detachable for easy storage and cleaning.
3,High-quality crystal velvet fabric: environmentally friendly, not velvet, such as the comfort of the cloud, giving the skin a different soft touch.
4,The product design is more suitable for the curve of the human neck, the opening is loose, and the throat is not stuck, which is more comfortable.
Neck Stretcher Instruction:
1. Put the neck traction around the neck, adjust the neck wrap size with the hook and loop according to your condition, and the gas-filling valve is on your left hand.
2. Tighten the air-releasing screw clockwise and open the rolling ball or air stopping valve before pumping.
3. Pump the traction with air ball to the extent when user feel comfortable, then close the rolling ball or air stopping valve.
4. Traction time is usually 15 to 30 minutes, one to two times a day, depending on the patient condition.
5. After the treatment, open the rolling ball or air stopping valve and open air-releasing screw anticlockwise; Should be slowly deflated to avoid neck pain.
6. If use frequently,do not have to run out of all the gas, make the tractor in a natural slack state for the next quick use; When used on travel, please use the carrying case to keep the traction device clean.