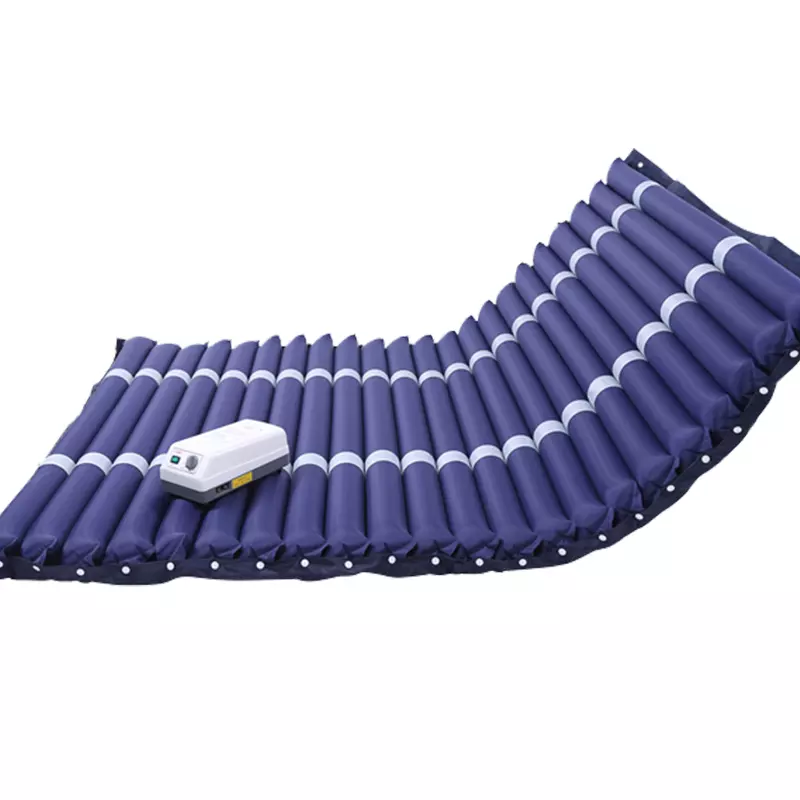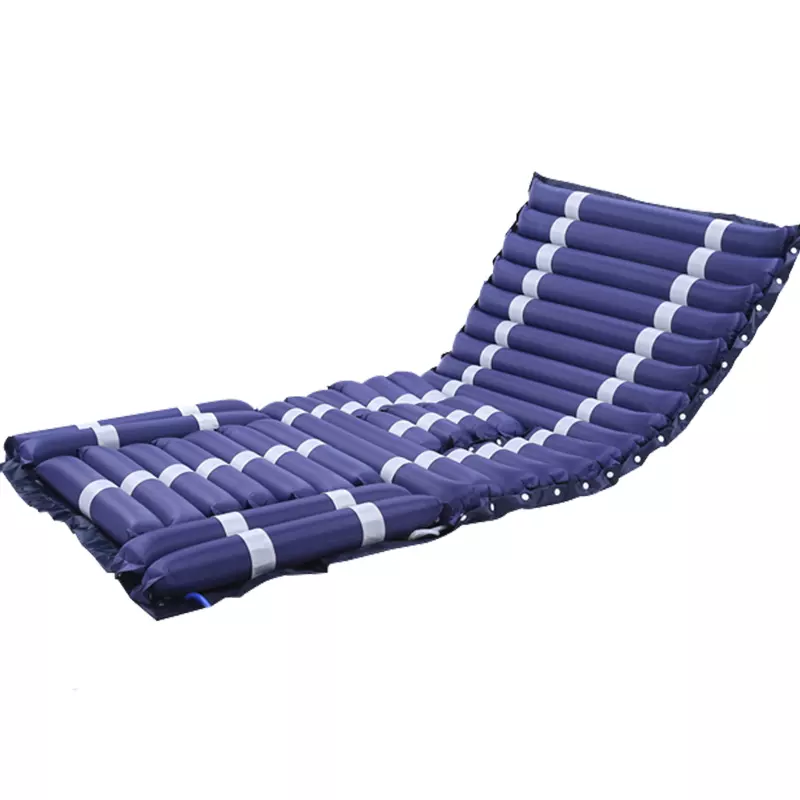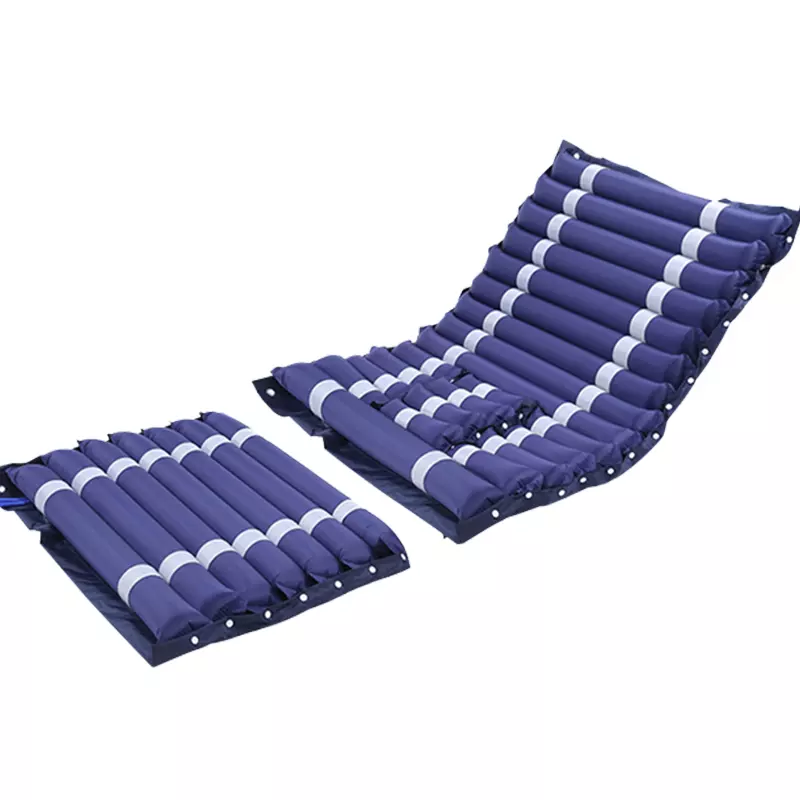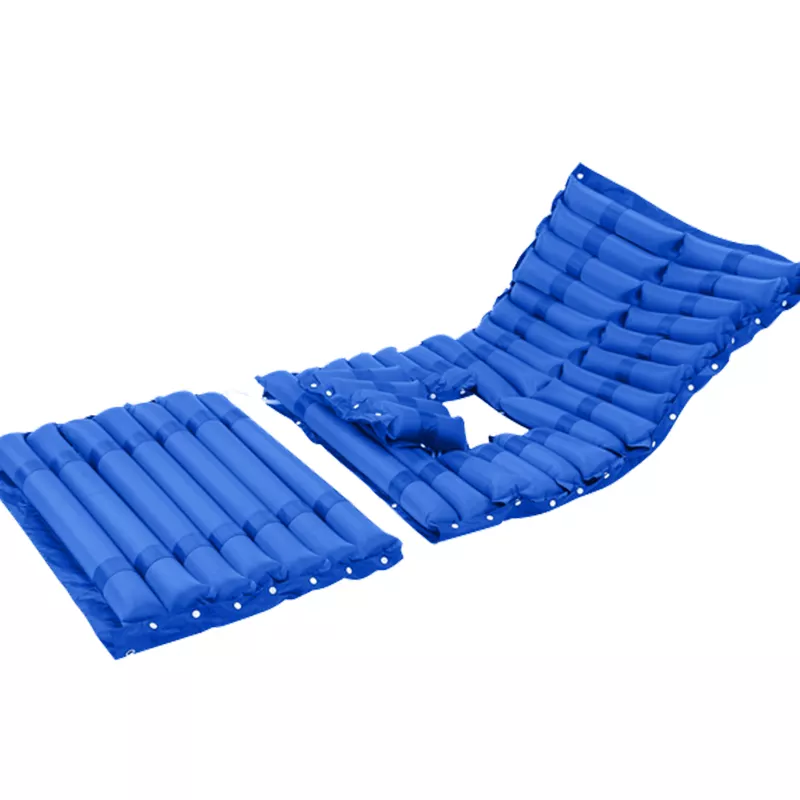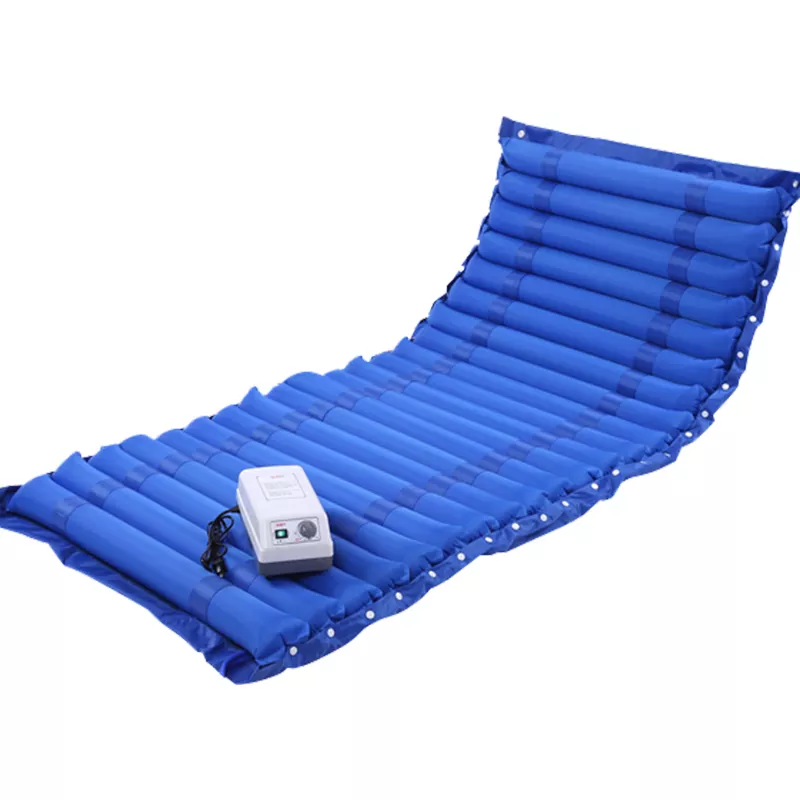 Hospital Anti-decubitus Air mattress
Size :1900*900mm
Material: Thickened medical PVC
Load capacity: 135kg
Power rate is 10W , energy saving
The gas bar can be replaced individually, convenient and affordable
Fluctuation cycle: 8-10 minutes
CPR air escape design: convenient in emergency rescue
Tiny holes jetting increase air circulation
Adjust the pressure manually to a comfortable degree
10.Exterior filter: more stable quality, convenient to repair
Low noise design, not more than 20DB.
Air Mattress Pump Specification:
Voltage AC 220/230V/110V
Frequency 50HZ/60HZ
Pressure range 15-20kpa (115-150mmHg)
Air output 4.5-5.5L/minute
Cycle time 8-10 minutes
Controll device Controlled by microcomputer
Why use a hospital bed Anti-decubitus Air mattress?
Tebang hospital beds are equipped with adjustable bed frame which can help keep users in different positions. Adjustable bed frame prevents body stiffness, bed sores and increase comfort through changing the position of the user.
There are also accessories that can be used with the hospital beds to increase the comfort of the user. One of the recommended hospital bed accessory is the Anti-decubitus Air mattress.
There are many benefits to using a hospital bed mattress:
Hospital bed mattresses are specially designed to meet the needs of a functioning hospital bed. The mattress' ability to fold prevents damage to the mattress and makes for easy storage when not in use.
These mattresses improve blood circulation for the patient and allow them to comfortably alternate pressure points. This reduces the likelihood of bed-ridden patients developing bed sores from prolonged periods of lying.
At Medical Assistance4u, we have a variety of hospital bed mattresses to suit the needs of your loved one.
Besides choosing the right mattress, choosing the right hospital bed is also important for both the user and their caregiver.
Choosing the right hospital bed overlay mattress
Anti-decubitus Air mattress promote blood circulation and prevent bedsores from prolonged skin surface contact with the bed.
The air pressure of the Alternating Pressure Mattress is easily adjusted with an air pump to suit the user's weight. The air pump has a pressure gauge that can be adjusted to continuously pump in suitable amount of air for the air mattress to be comfortable for the user. Increase the air pump for a more turgid air mattress and decrease it for a flaccid air mattress.
Tips: The grey waterproof surface should be the contact surface that the user lays on. The waterproof surface not only serves as a protection layer between the bed and the user that prevents fluid seeping and staining, it also reduces the friction applied when there is movement on the mattress which can shorten the lifespan of the air mattress.